Featured Customer | Warehouse Shades, Schoolhouse Lights Feature in Kitchen Remodel
"Our house is 100 years old and I would guess the kitchen hadn't been remodeled since the mid 1980s," says Melissa, today's Featured Customer in St. Cloud, Minnesota. "We have lived here for 15 years and the kitchen needed remodeling when we moved in." When considering her design direction for the long-awaited remodel, Melissa wanted the kitchen to match the period of the rest of the house — a classic feel but with modern touches. Initially, she chose the 3-Light Wire Cage Pendant in a Rubbed Bronze finish but she realized pretty quickly that the fixture didn't work in her space.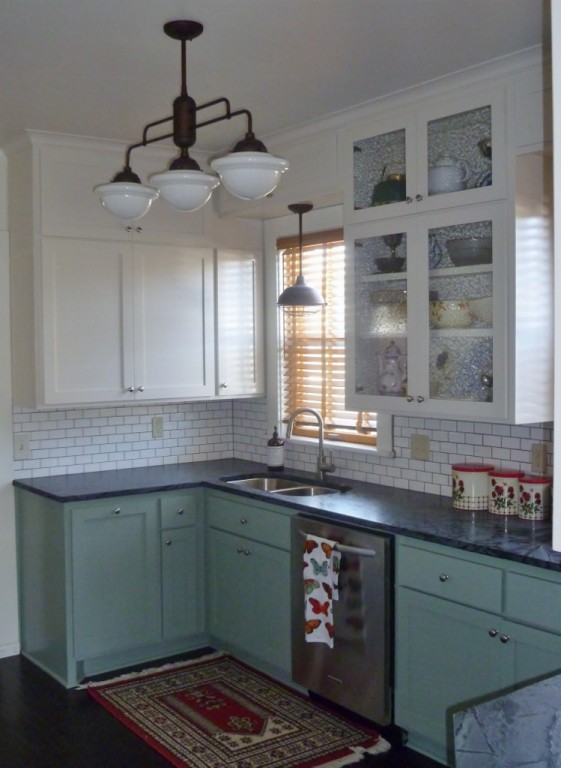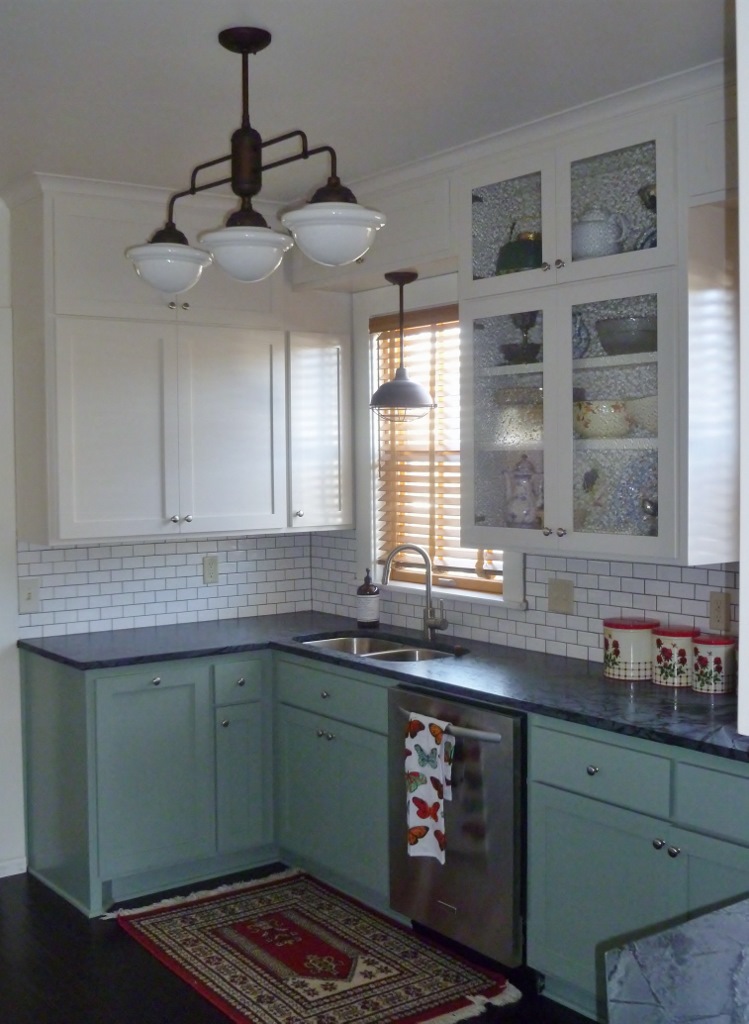 "The light looked beautiful and just a little bit industrial," Melissa says, "but I should have believed the description of the pendant when it stated it was good for downlighting. The top half of my room was dark!" Melissa had considered the 3-Light Schoolhouse Pendant in the beginning, but thought it seemed "too fussy" as she says. But she decided to give it a whirl and was pleased with the end result.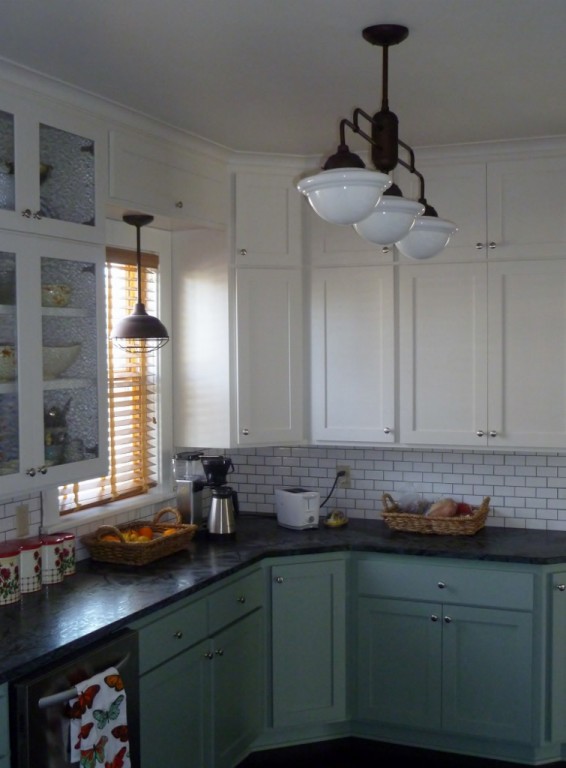 "After it was installed, I could see it was a perfect match for the space," she says. Melissa loves to cook and wanted a relaxed atmosphere for her kitchen. Her soapstone counter features a rustic and irregular design, and the flooring is hand-scraped, dark bamboo which adds another provencial touch. The Rubbed Bronze finish and retro design of the schoolhouse light add a delightful, warm feel.
Over the countertop and sink, Melissa went back to the classic warehouse shade design and selected two small Wire Cage Pendants also in a Rubbed Bronze finish. These pendants, part of our collection of Discount Barn Lighting, are available in small or large sizes and come in either the Rubbed Bronze or a Satin Nickel finish.
"We just love the look and we love the contrast between the fixtures," Melissa notes. "They really helped bring the design together in the space with their rustic, classic look!"
Photos courtesy of the homeowner