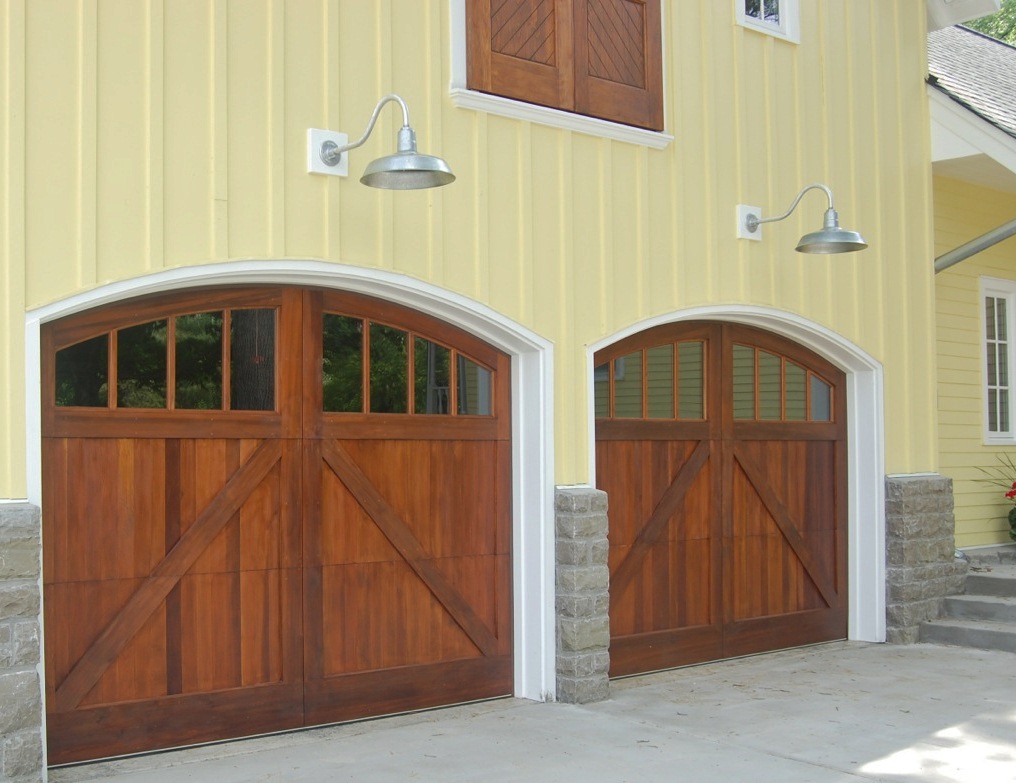 Featured Customer | Rustic Sconces, Galvanized Warehouse Shades
When Sarah in Brentwood, Tennessee, decided to add on to her 1907 farmhouse, she wanted to match the vernacular of the existing structure with materials, colors, and fixtures. After planning and saving "for years" as Sarah relates, the actual construction of the addition took nine months and was recently completed.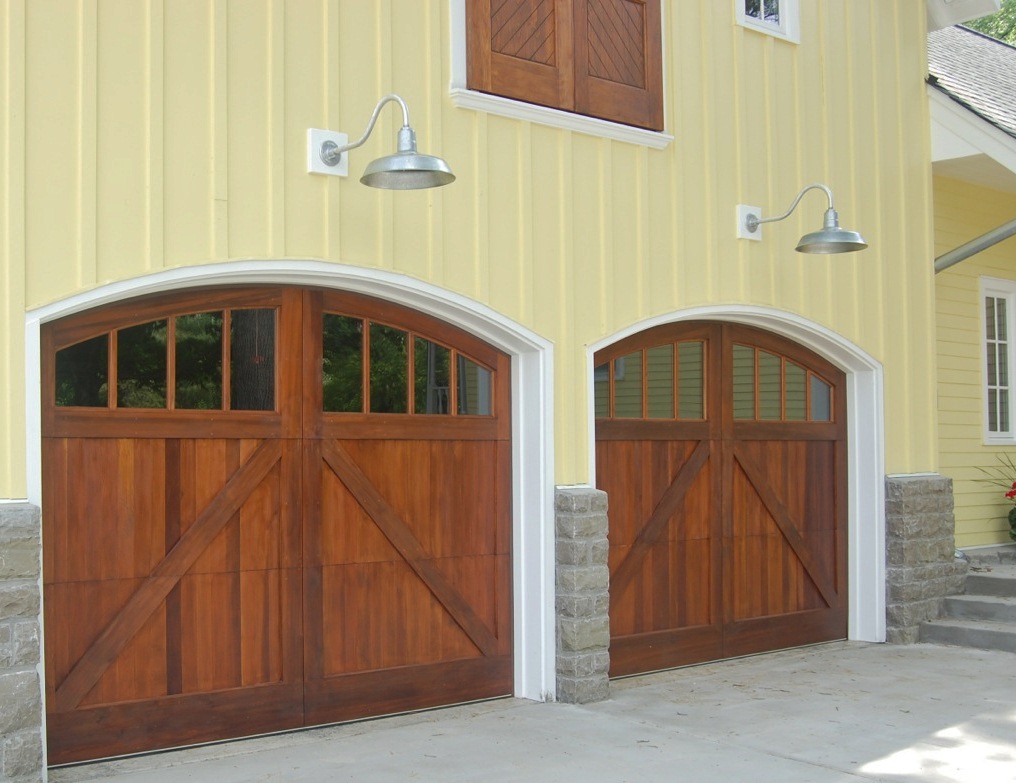 "The exterior of the addition looks like a barn with board and batten plus a standing seam galvanized metal roof," Sarah explains. "We wanted the lighting to match the look of the exterior and to be set apart from the lighting in the rest of the house." Sarah chose the 16″ Barn Light Original Warehouse Shade, in a galvanized finish of course, with an HL-A gooseneck arm. Sarah was not familiar with Barn Light Electric until she began her search for appropriate lighting, but she knew right away she had found what she was searching for.
"How perfect to be building an addition that looks like a barn and find a company called Barn Light Electric!" she says. Sarah perused our Customer Photo Gallery and found a photo of an Original Warehouse Shade. "I used that customer photo as a guideline to determine the size of the shade to order and the height to mount the lights."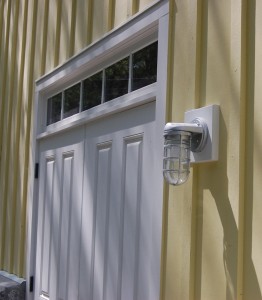 Sarah also chose a rustic wall sconce to hang by the back door of the garage. She selected the small Barn Light Industrial Static Topless Sconce with a matching galvanized finish and clear glass.
"We chose the sconce to match the galvanized finish and industrial look of the warehouse lights," Sarah says. "The most important criteria for us was the number of finish colors that were available. I was pleased with the number of options we had, and the finish was a great fit for our metal roof and galvanized gutters. The warehouse lights especially just made the whole look of the exterior complete!"
If you enjoyed the tour of the exterior of Sarah's addition, join us tomorrow as she takes us inside to see what lighting choices she made there!
Photos courtesy of the homeowner