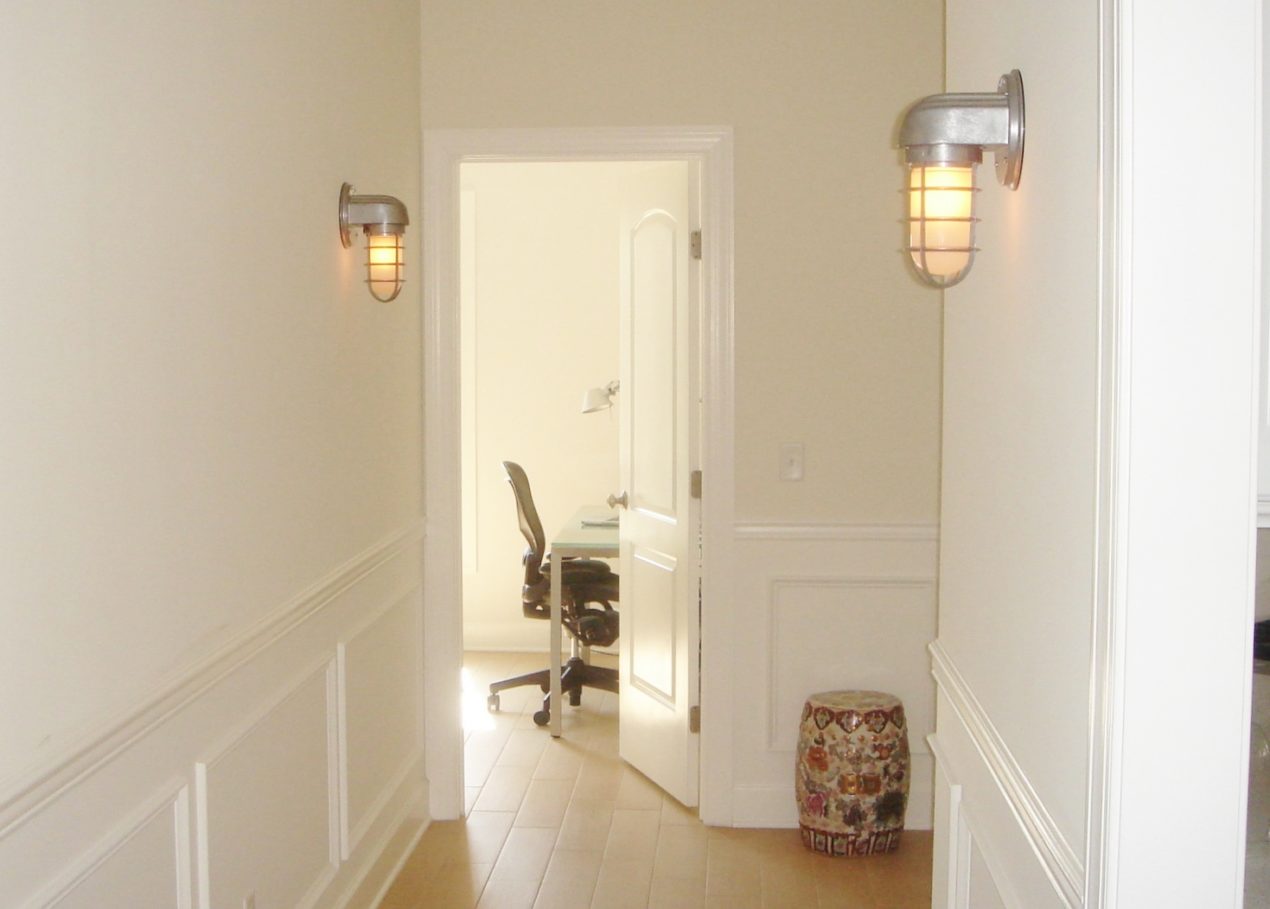 Rustic Industrial Wall Sconces Add Nautical Style to New Home
If you ever live anywhere near the sea, the salt air gets in your veins and never truly leaves. For Sharon, today's Featured Customer, growing up on the rocky coast of Maine gave her a love of all things nautical including traditional rustic style lighting.

"I grew up near the ocean and have always been enchanted by nautical lighting, especially caged sconces," Sharon says. For her newly built home in Felton, Delaware, Sharon wanted caged lights for the hallway that would complement her style.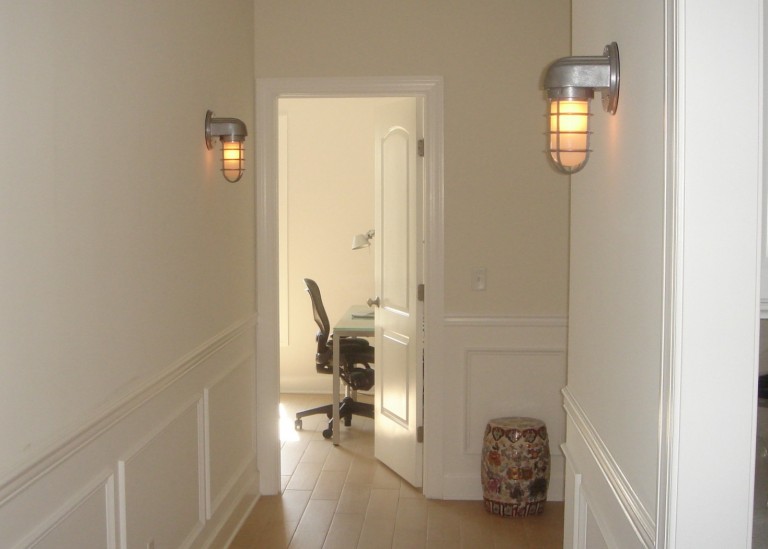 "My husband likes a traditional style while I like more modern and contemporary with a few favorite things thrown in," she says. "I had been searching for the perfect sconce since we moved into our house in February, and I was delighted to find these." What Sharon found was our Atomic Topless Streamline Industrial Guard Sconce. She chose five of these in a Galvanized finish with frosted glass to line her hall.
The Atomic Streamline Sconce has its roots in the 1930's Streamline Modern style and features sleek rounded corners and horizontal grooves. American made from commercial grade materials, this rugged wall sconce is perfect for indoor or outdoor locations and boasts a sturdy backing plate for an industrial wall light.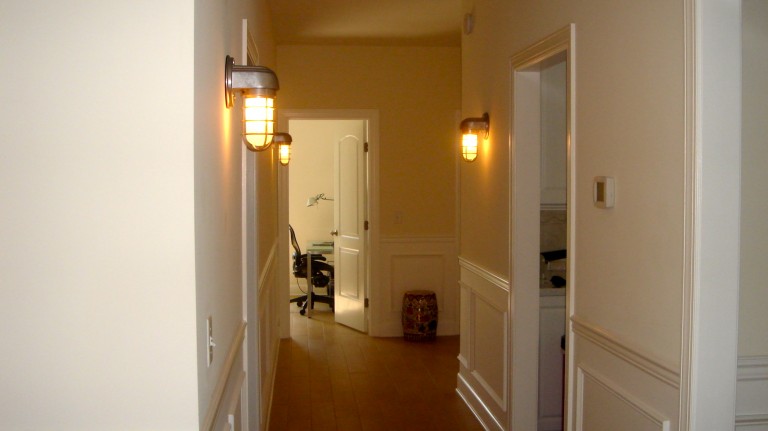 "These sconces may be a little industrial for my space, but they fit in perfectly," Sharon notes. "I wanted a subtle but functional light source that threw a shadow on the wall when the light was on. I have these on a dimmer, and they are beautiful in the evening when they are on. They glow and are so romantic!"
The Atomic Streamline Sconce can be customized with one of more than a dozen powder coat finish colors or, if you like our porcelain palette of colors, choose our paint-to-match porcelain option. Guard, glass, and wattage options are also available for this fixture so you can create a wall sconce to fit your own personal style.
"I found Barn Light Electric while I was searching online for an affordable caged light," Sharon says. "I am so impressed with the sconces that I have referred others to your site."
Photos courtesy of Sharon Binette