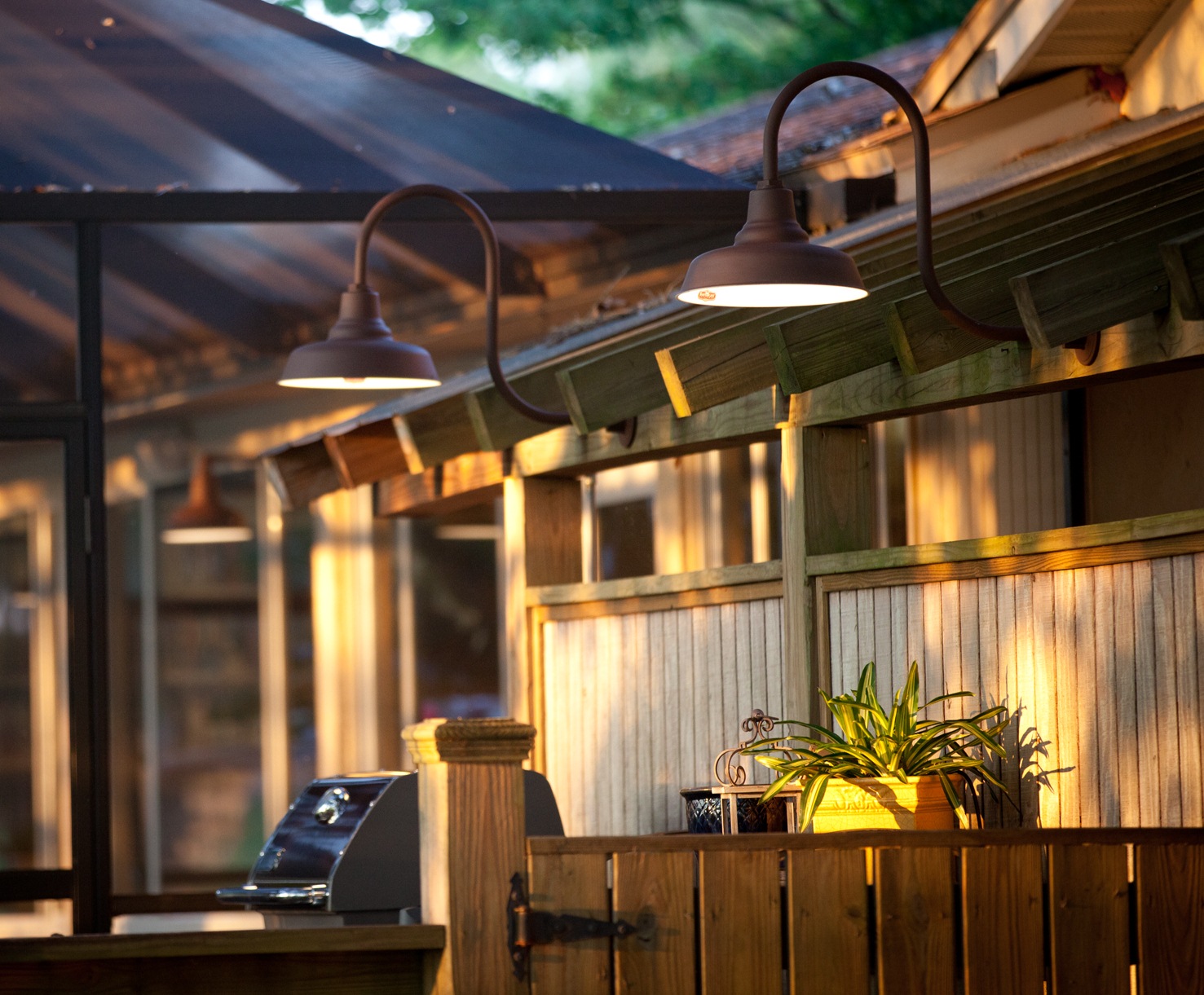 Featured Customer | Professional Photographer Finds Pool Lights
Here at Barn Light Electric we are all on board the Buy American train, but we also love the Buy Local movement. So we were thrilled when one of our favorite locals walked through our doors recently to do a little lighting shopping for warehouse shades. Gregory Daniel is a long-time friend and fabulous portrait photographer here in town. He came into our retail store looking for lighting for his pool and patio area.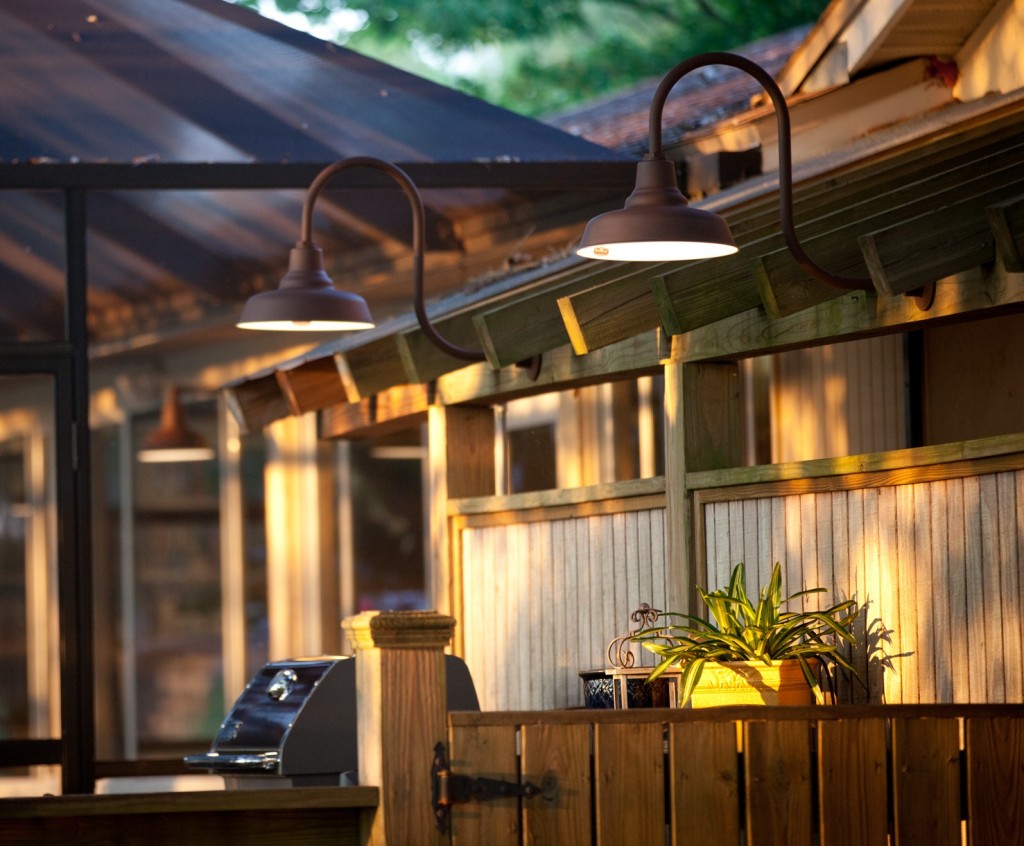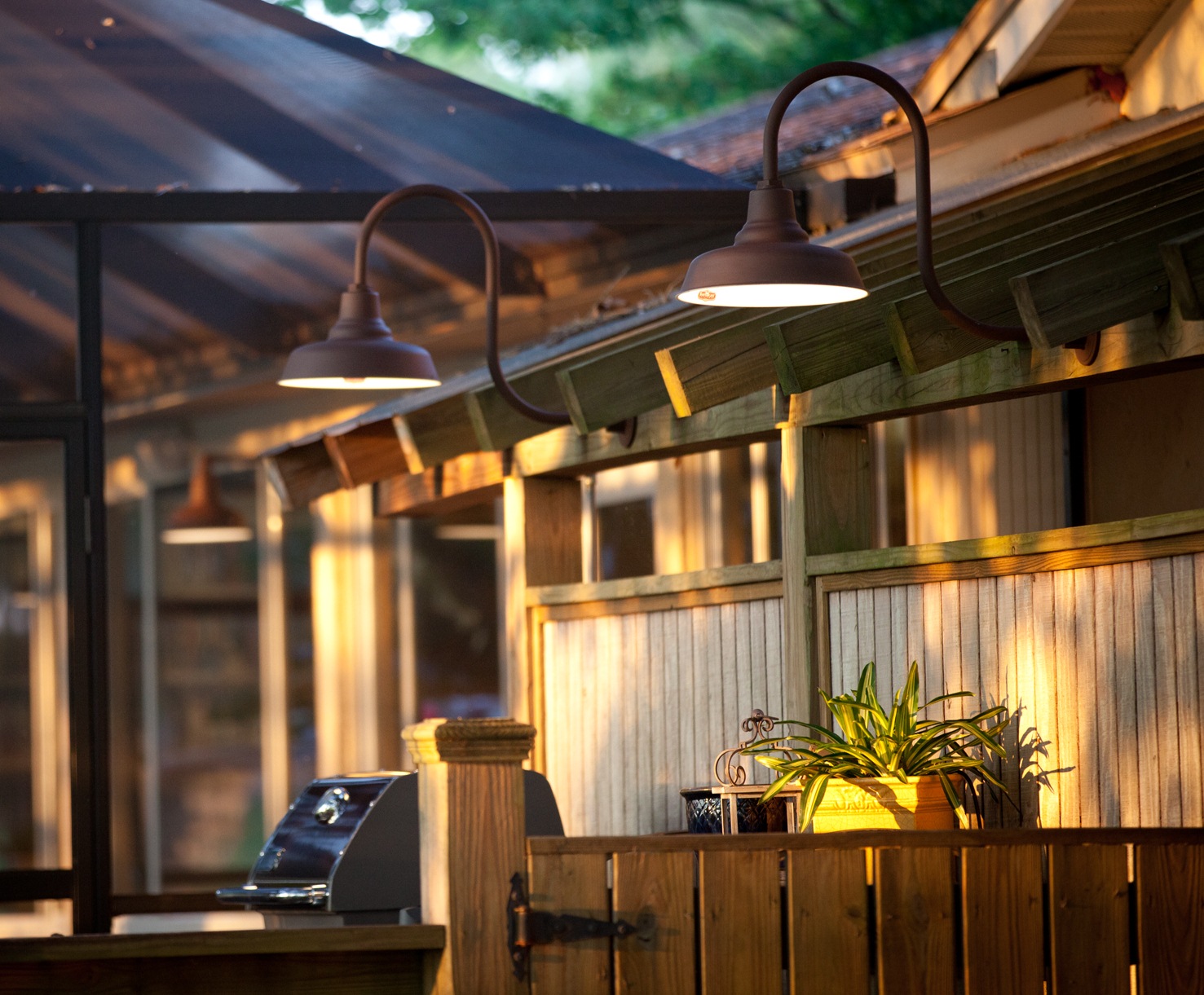 "We had been in need of lighting for years but never seemed to find just the right type of lights that we thought would blend in with our relaxed family environment," Gregory says. "We noticed your beautiful showroom on US1 and wanted to see what you had inside."
Gregory was looking for lights for his grill and eating area on the outside deck. Although he wanted these lights to be mounted on an existing wall, the wall was a bit low for all of the lights he had looked at in the past.
"After talking to your wonderful consulting staff, they were able to suggest a design which would allow the light to be mounted on the side but scoop up then down at a higher level," Gregory explains. The sales staff suggested the 14″ Goodrich® Union Warehouse Shade with a G14 gooseneck arm. "They work perfectly," Gregory says of the fixtures seen above.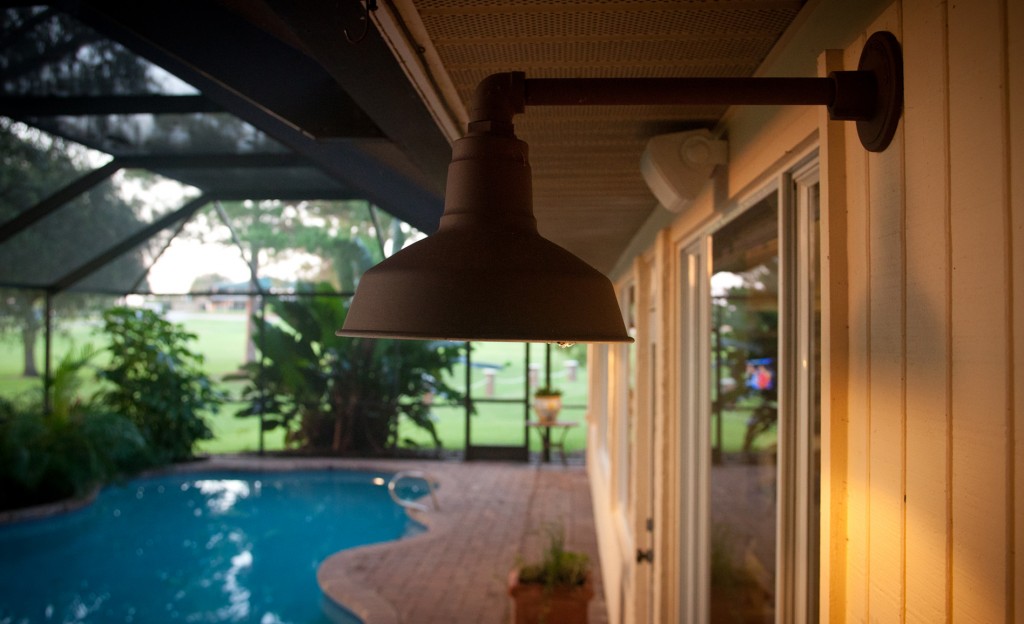 In contrast, the pool area lights needed to be high enough to walk under but still not touch the overhang. The sales staff suggested the 12″ Goodrich® Dino Warehouse Shade, which is a bit narrower shade with a deeper bowl. These were designed with straight bars to accommodate the parameters of the wall.
"These work just as we thought," Gregory says. "Our lights add that touch of garlic that sets your meal off perfectly. We are so pleased that not only are they functionally just what we wanted, but they look beautiful."
Photos courtesy of Gregory Daniel