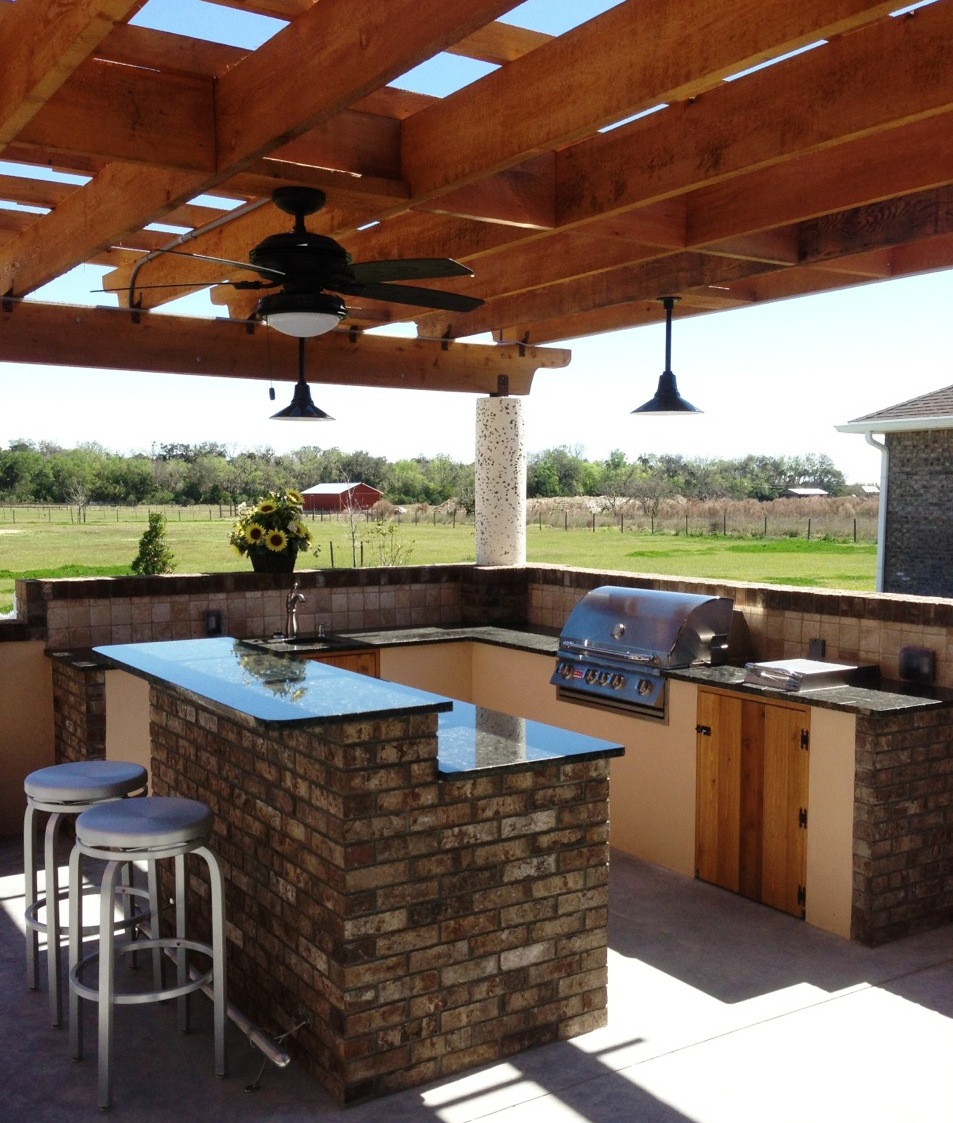 Featured Customer | Porcelain Stem Mount Pendants Stand Up to Florida Sun, Wind, Rain
Right about now, many of you may be dreaming of a warm beach where you could escape the cold, snow, and endless shoveling that mid February brings. Luckily for us, we live in the Sunshine State where the sun is just about guaranteed to make an appearance every day. While that sunshine brings plenty of tourists to our shores, it can also wreak havoc on outdoor lighting that must stand up to extreme heat and light, day in and day out.

Today's Featured Customer, Ron of Mims, Florida, lives near our manufacturing facility and recently added a gorgeous Florida-style pergola patio to the back of his home. He was searching for lights that would not only match the style of his new addition, but could withstand that famous Florida sunshine.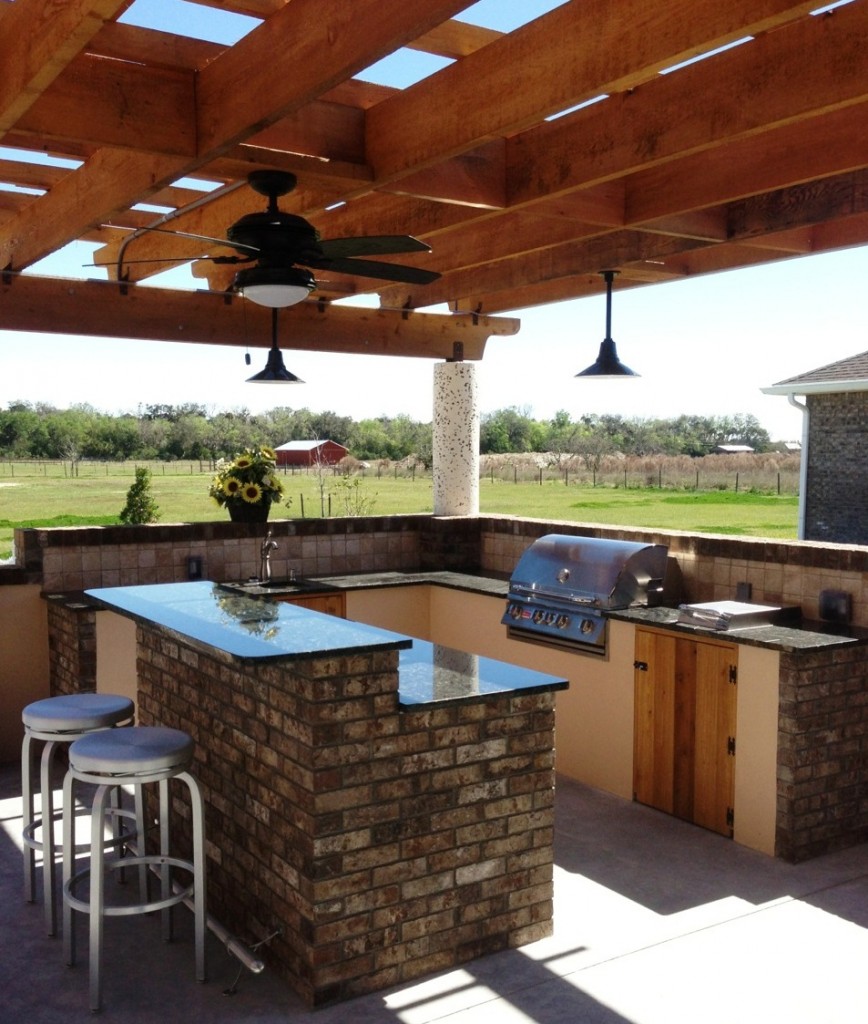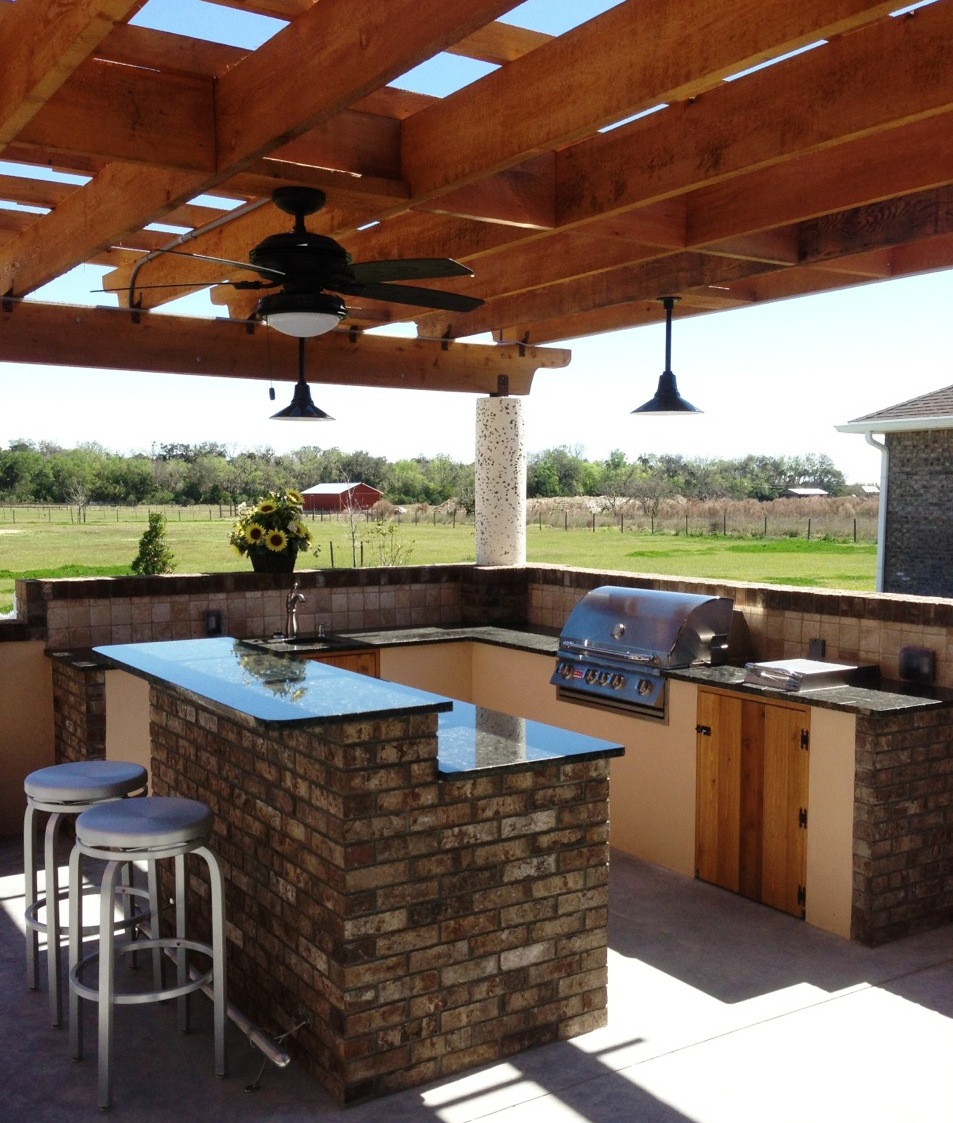 "I wanted a nice shaded place to entertain friends and family," Ron says, "where we can enjoy looking out over beautiful horse pastures and wild Florida." For the lighting, Ron chose two 14″ Benjamin® Aero Stem Mount Pendants in a Bronze finish. He selected a 12″ stem with a 3/4″ diameter for mounting. The Aero has the vintage look of an RLM warehouse shade, but with its stacked neck and flared base design, has a sleek modern feel.
"With the new lights, I have excellent task lighting for cooking," Ron explains. "And with dimmers on the Aeros and also the track rope lights and fans, I can create whatever ambience you desire." By combining commercial grade steel with the hardness of glass, we create porcelain enamel fixtures that can stand up to harsh weather conditions. Ron's pendants will retain their shape, color, and texture for years to come with minimal maintenance.
"I loved the look of the Aero lights and I needed something that would last in the Florida climate," Ron says. "They look beautiful, they're built like a tank, and they're made locally right here in America."
Photo courtesy of the homeowner