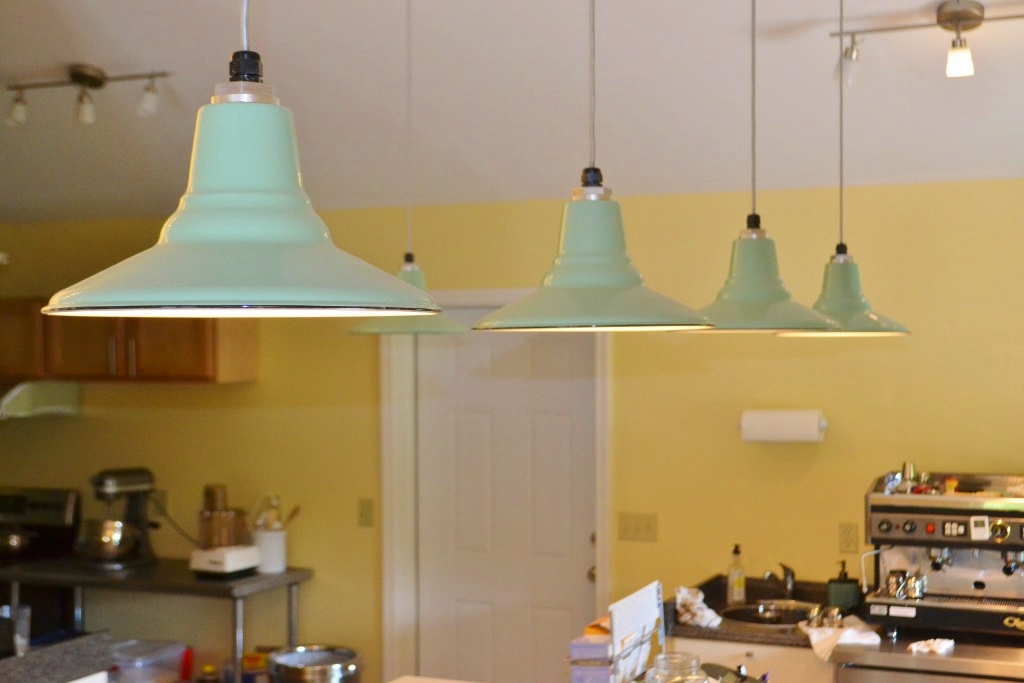 Featured Customer | Porcelain Pendants, Schoolhouse Light Add Mojo to Coffee House
What's better than a fresh cup of coffee and a baked-from-scratch maple doughnut to start your day? A welcoming spot to enjoy them with friends and neighbors! The new Mountain Mojo Coffee House in Fairview, North Carolina, has only been open a few weeks but has already become a local favorite. Owner Colleah Habif arrives before the sun each day to bake sweet treats and savory bites in her new energy-efficient building crafted from white pine and locust.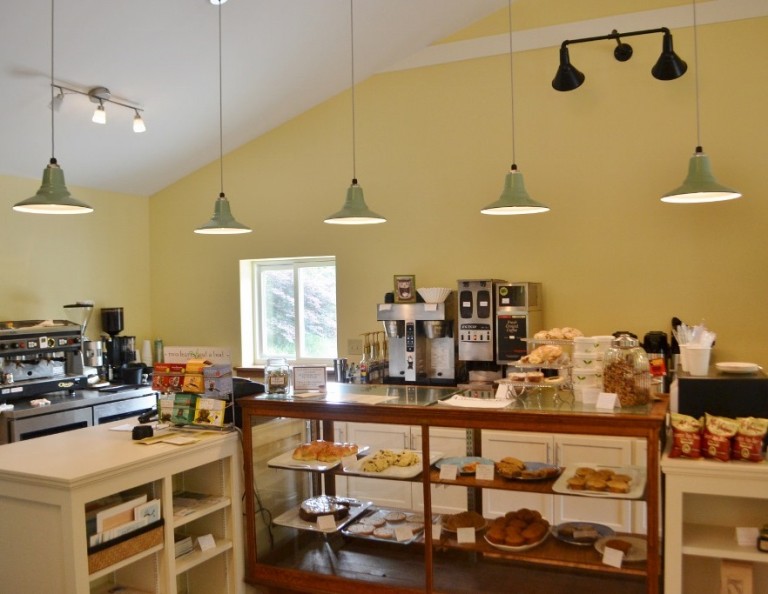 Customers peruse the day's offerings under the glow of five 12″ Ivanhoe® Aero Shallow Bowl Porcelain Pendants in a creamy Jadite finish. The fixtures are hung from a white canopy and a standard white cord. Colleah and her business partner, her aunt Shelley Habif, wanted lights that were classic yet fun.
"We think the pendants add great charm and ambiance to our space," Shelley says. The soft green color complements the sunny yellow walls and white trim to create a warm, inviting place to linger.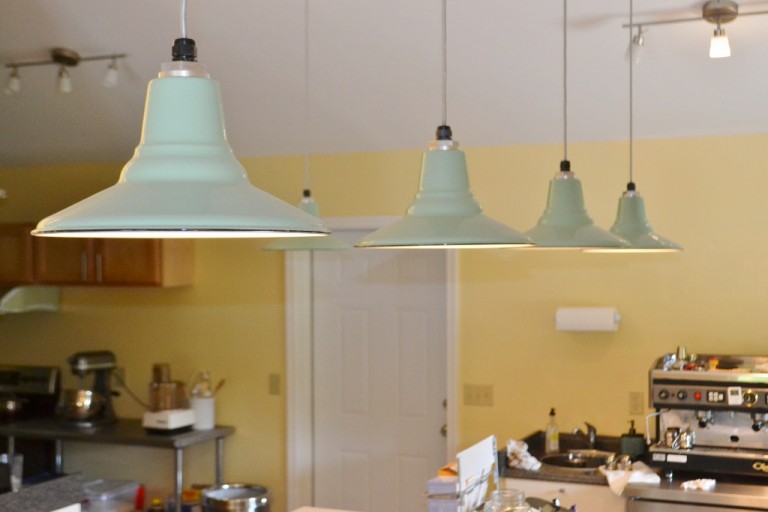 Over by the coffee fixing station, the pair chose another classic light — the Elementary Schoolhouse Cord Hung Light. This vintage fixture provides soft lighting and has been updated with three painted bands of Jadite that match the Ivanhoe® pendants over the counter. The ladies customized this fixture with a galvanized fitter and canopy and a standard white cord.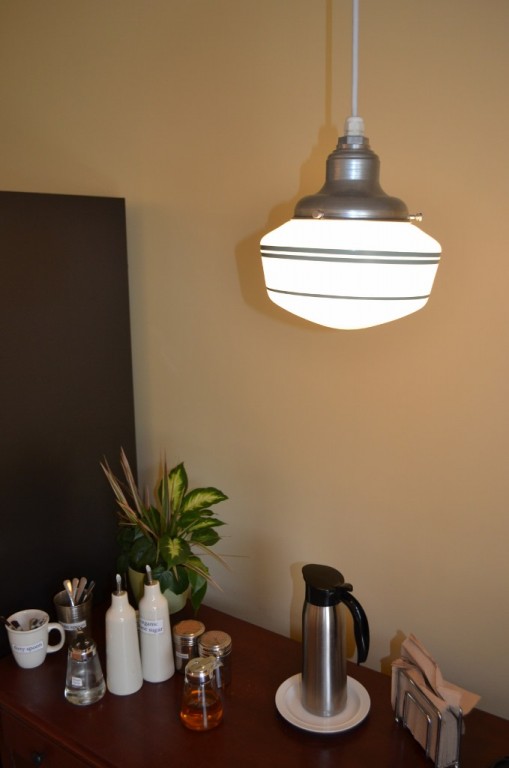 The American made porcelain pendants will last far longer than Colleah's yummy carrot cake as they are handcrafted from commercial grade steel. The shades are coated with two layers of porcelain enamel glass then baked in a special porcelain oven to create a hard-as-nails finish. Maintenance is a simple, soap-and-water cleanup. The Schoolhouse Pendant is also hand crafted by our own artisans and is available in both small and large sizes. It can be customized with a single, double, or triple band of color.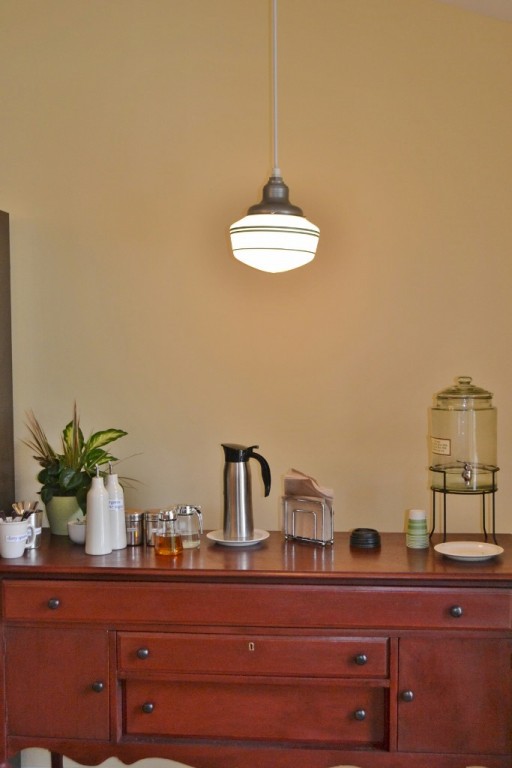 And though they've just opened, Colleah and Shelley are making more plans for their space including a summer marketplace outside for local artisans and vendors plus hosting gallery openings, parties, and book clubs.
"We're thrilled with the response so far," Shelly says. "The place looks great and the lights are awesome."