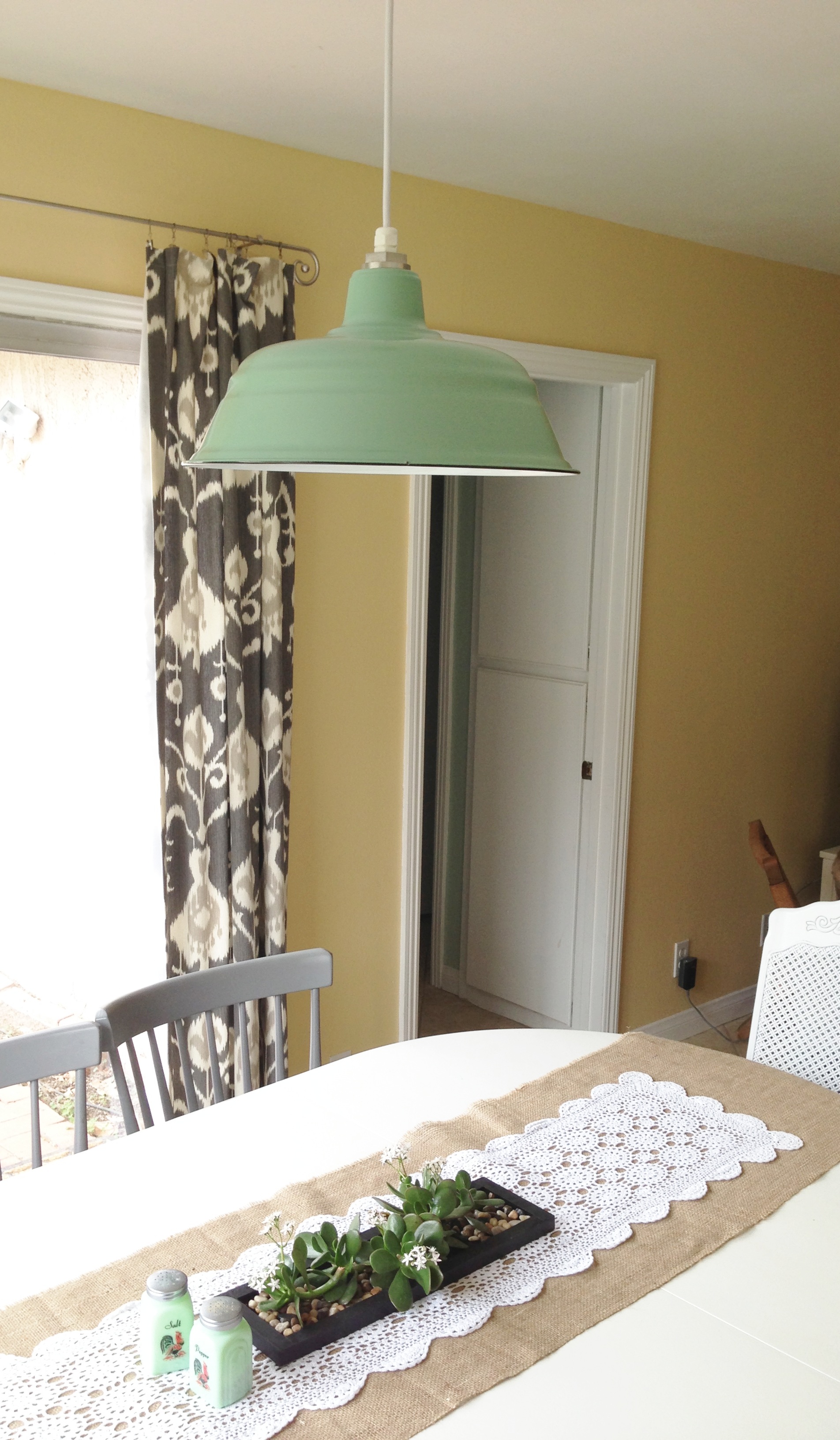 Featured Customer | Porcelain Pendant Marks First Step in Home Redecorating Plan
Katie, of Irvine, California, celebrated the beginning of the new year by kickstarting her home redecorating plan. Katie moved into her 1970s-era home last fall and wants to update and renovate over the next couple of years. She started in the dining area where she took down the standard five-light chandelier and replaced it with the 17″ Ivanhoe® Bomber Porcelain Pendant Light in a lovely Jadite finish.

"I chose the Bomber, and especially the Jadite color, because it had that streamlined, vintage-yet-fresh feel I like," Katie says. "The color accents the greys and yellows I have in the room and matches my small collection of jadite items perfectly!" The Bomber is one of the most versatile fixtures in our collection of Ivanhoe® Pendant Lighting.
American made on Florida's Space Coast, it comes in four shade sizes and 11 shiny and durable porcelain enamel glass finish colors. Porcelain is a great choice for those who want a fixture with a high-gloss finish that will never fade and is simple to maintain.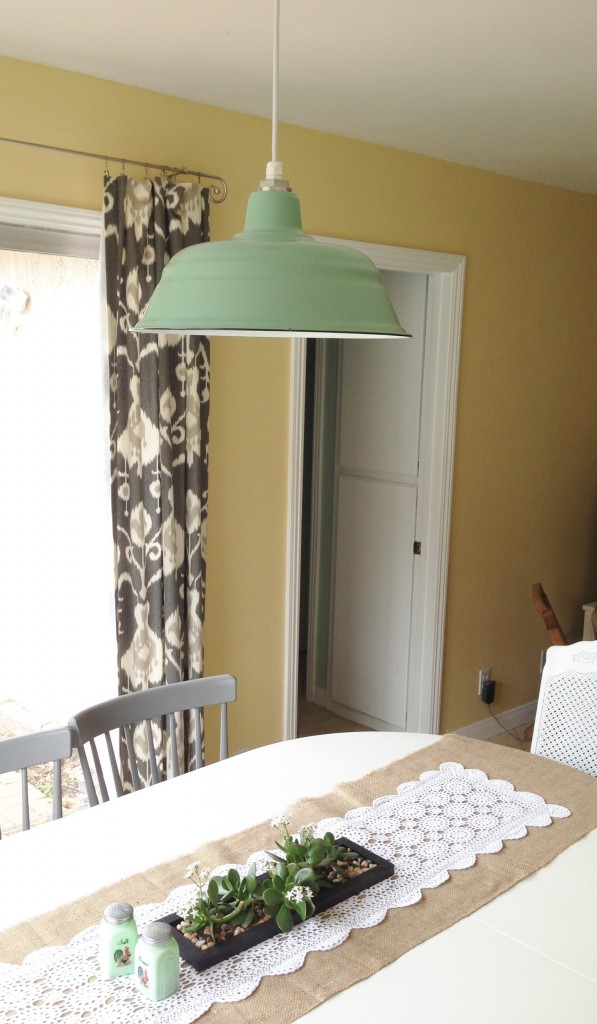 Katie found Barn Light Electric through Pinterest and felt the barn-style fixtures fit well with the design she is creating for her new home.
"My style is clean and classic with vintage and homey touches that create a collected, eclectic feel," she explains. "I think the barn light fits in great with that vibe." And while Katie admits she's only beginning the renovation process, she is quite happy with how her first project turned out.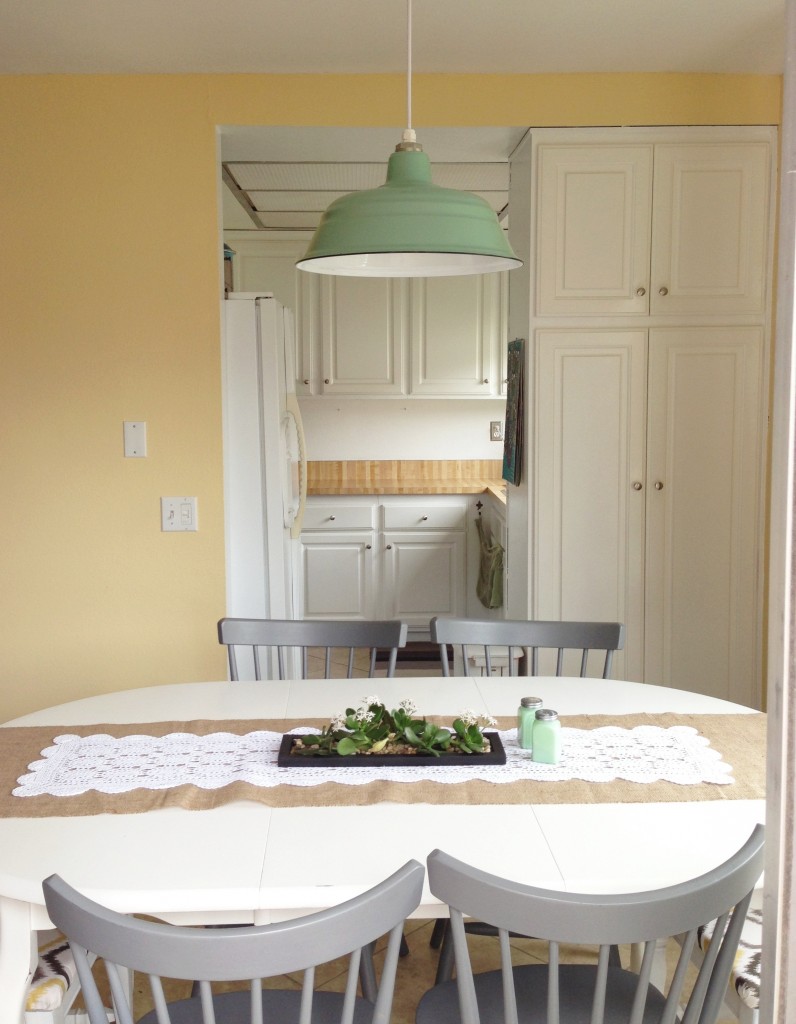 "I love the color of the light best. It just makes me happy," Katie says. "I was also surprised at how well it lights up the area. I had been worried that I would miss the light our old chandelier provided since it lit above and below, but the Bomber gives off ample light. And I love how it matches my jadite salt and pepper shakers!"
Photos courtesy of the homeowner