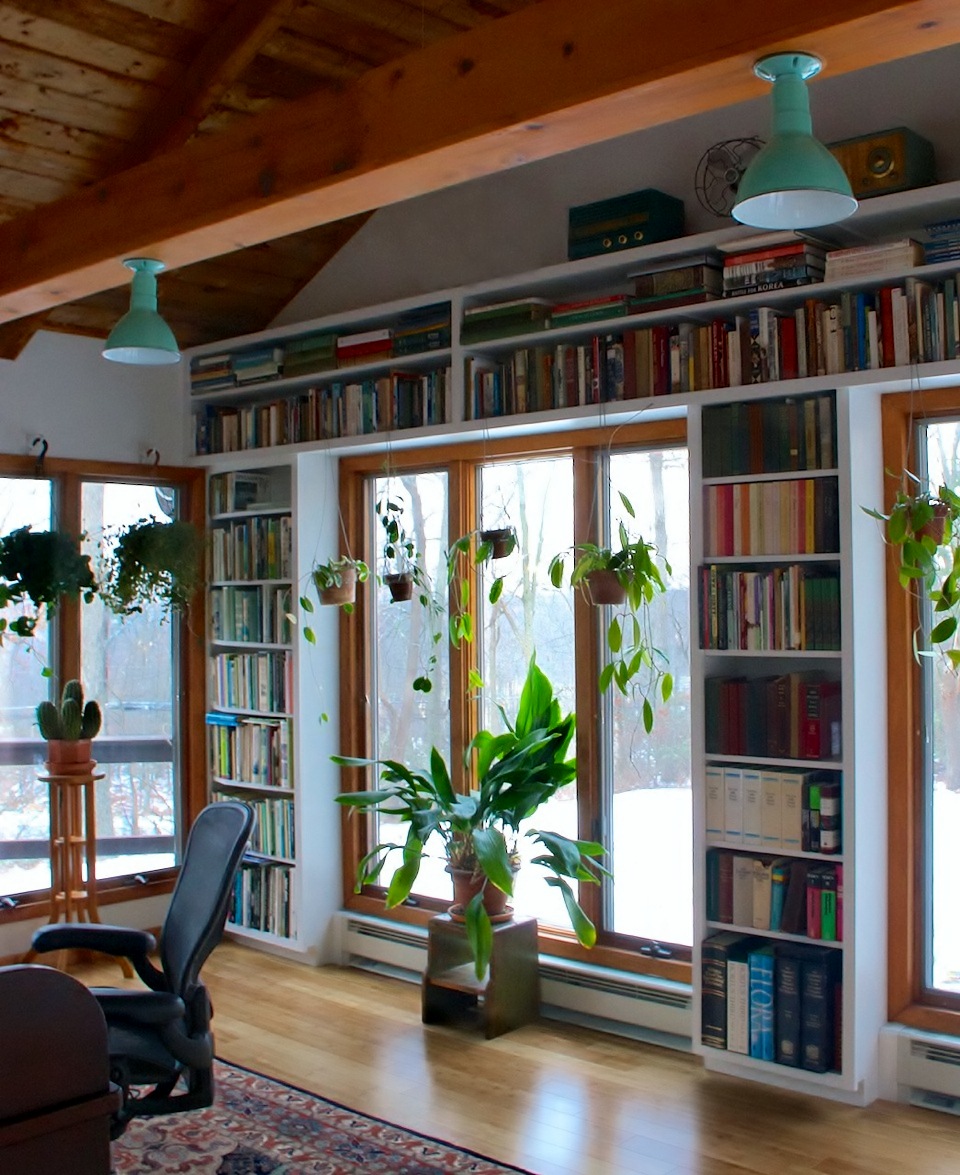 Featured Customer | Porcelain Pendant Lights Add Vintage Touch to Home Remodel
A dedicated home office space can be a real boon if you find yourself working from home even part time. The only problem with a home office is that it often ends up looking, well, like an office. Our featured customers Michael and Ellen work in New York City — Michael as an engineer and Ellen as a garden designer and author. The couple has a house in the woods of Pennsylvania that they have been slowly remodeling, and their latest project was to turn their home office into something more useful and inviting.

"The space had been a porch before we bought the house, and it was furnished with a mishmash of leftover office furniture and bare-board bookshelves," Ellen says. "The floor-to-ceiling windows were blocked by our desks which were tabletops on file cabinets, and the light fixtures were ugly, ordinary, and generic."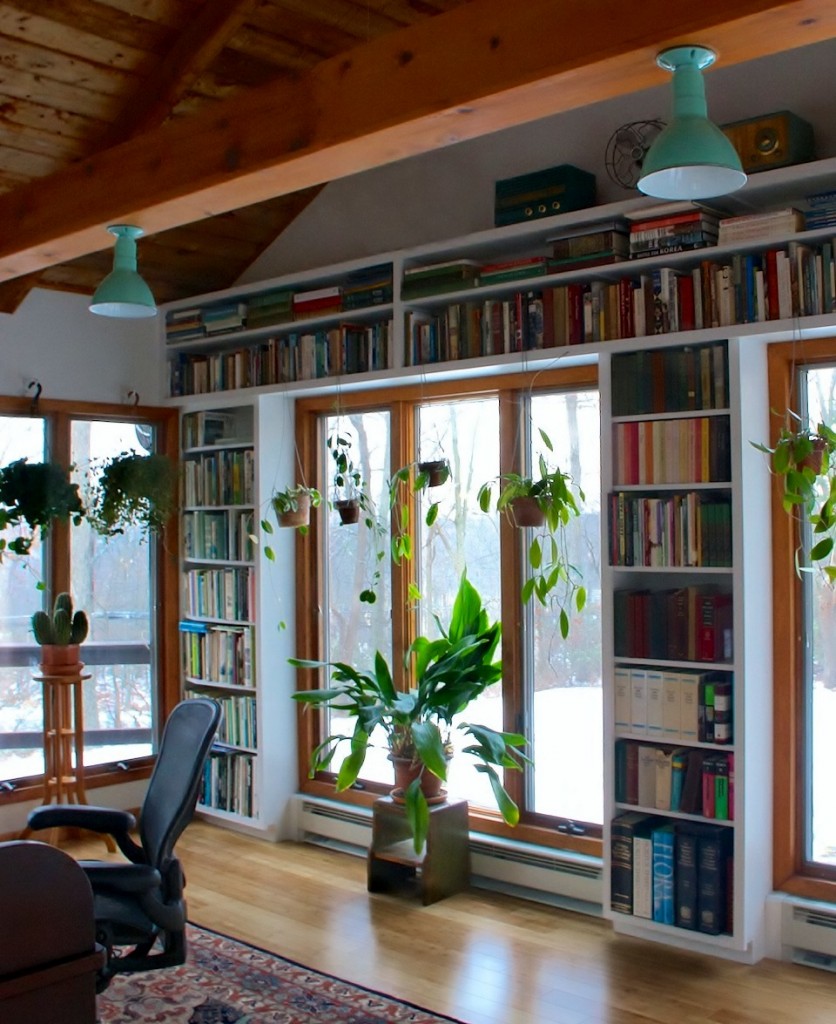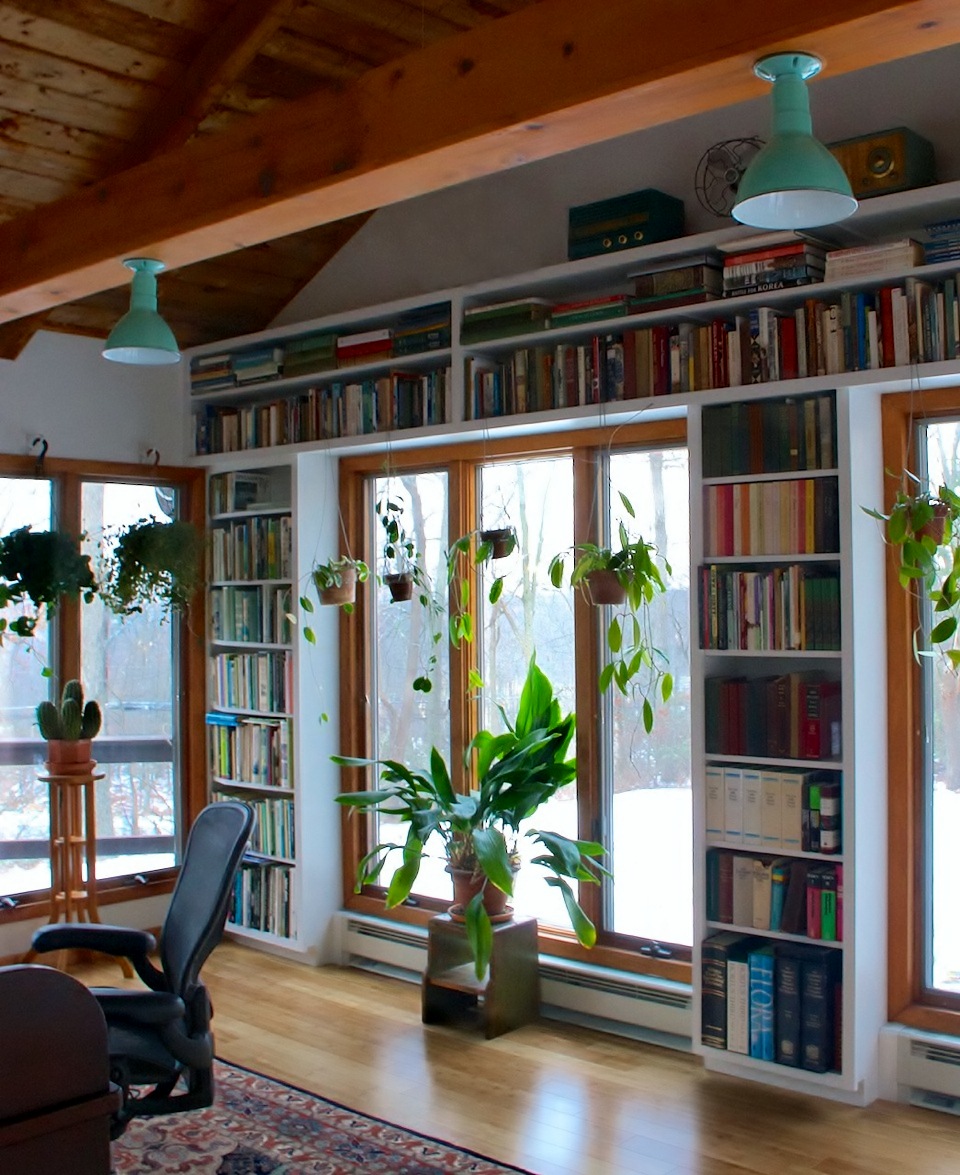 The couple decided to start over and remodeled the room around a large, Victorian roll-top desk that came from Michael's mother. They sheet rocked, painted, built floor-to-ceiling bookshelves around the windows, and installed a bamboo floor. An online search led Ellen and Michael to Barn Light Electric where Ellen fell in love with our Benjamin® Wilcox Porcelain Stem Mount Light in a jadite finish.
"The shape is just what we were looking for," Ellen explains. "And the color is so unusual. We wanted a real punch of color in the room that has mostly neutral tones, and the light, bright aqua is terrific." The American made Benjamin® Wilcox is hand spun by our own craftsmen and coated with porcelain enamel glass to create a shiny finish that will last a lifetime. A simple soap-and-water cleanup is all it takes to keep porcelain lighting looking like new.
"We love our lights," Ellen says. "Our house is a combination of modern and vintage throughout, and the lights reflect that combination perfectly. It's an office but now it feels more like a library."
Photo courtesy of the homeowner