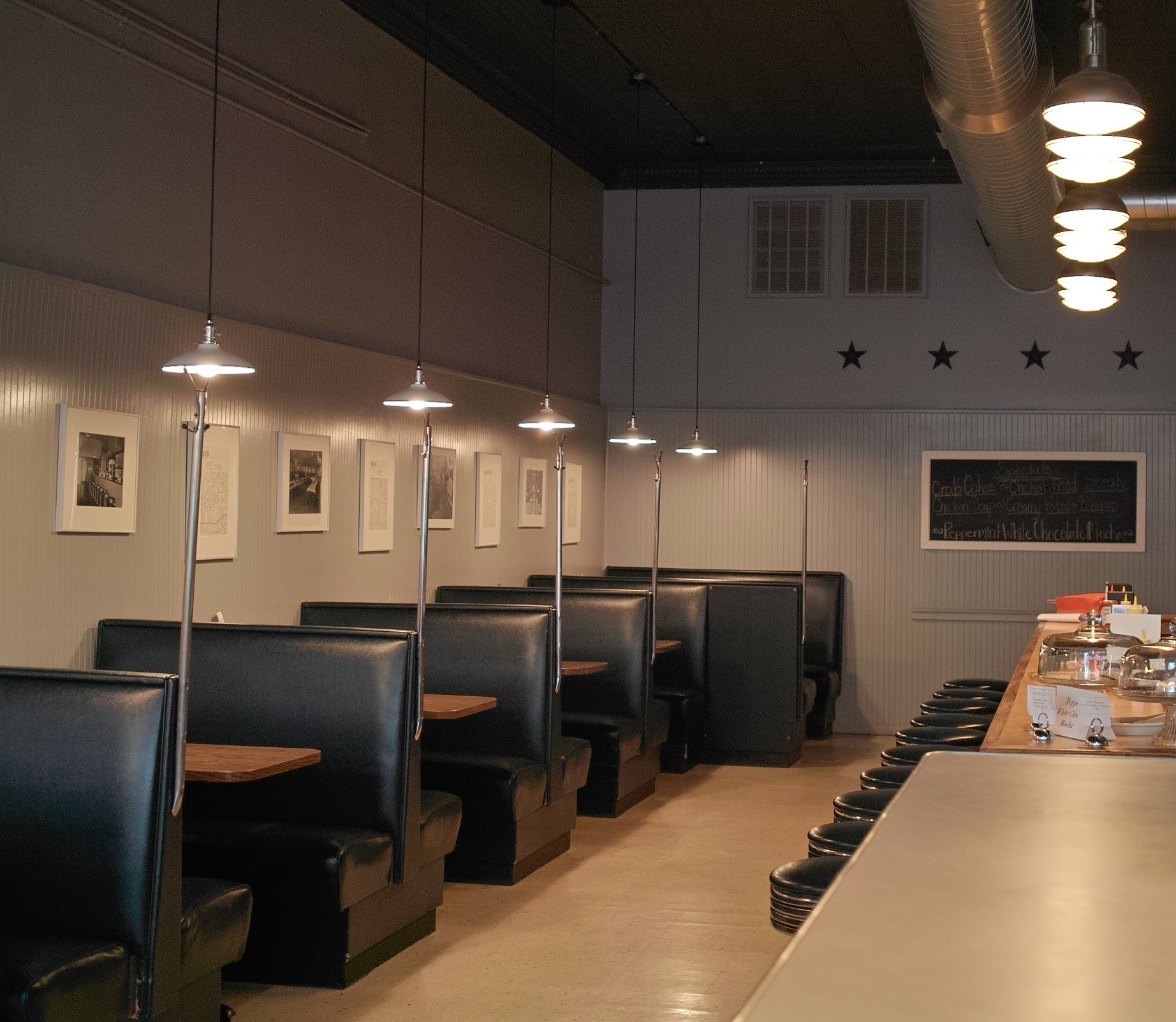 Featured Customer | Porcelain Pendants Give Nostalgic Feel to Historic Diner
In a remodeling project, it takes a special eye to look beyond a tired and dated space and let your mind imagine what could be. When Featured Customers Oleg & Richele Baburin and partners Walter & Michele Jahncke took over the Northside Café in Winterset, Iowa, last March, the space had drop ceilings, burgundy wallpaper, and dark '70s-style paneling.

"The building has held a restaurant since its construction in 1876, and we know it's been called the Northside Café since at least 1926," Richele explains.
"That was when business names were first recorded at the town hall." Through old photographs and customers' stories, Richele also knows the restaurant has undergone numerous design changes over the years and at one time the town's opera house was located upstairs. While wanting to bring the space back to its former glory, Richele didn't want this to be strictly a period restoration.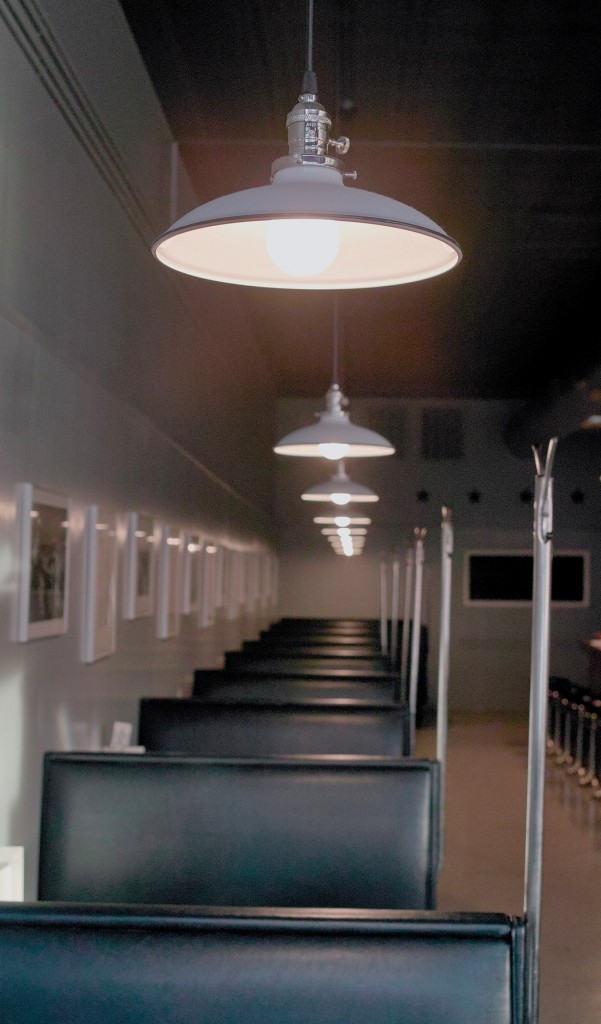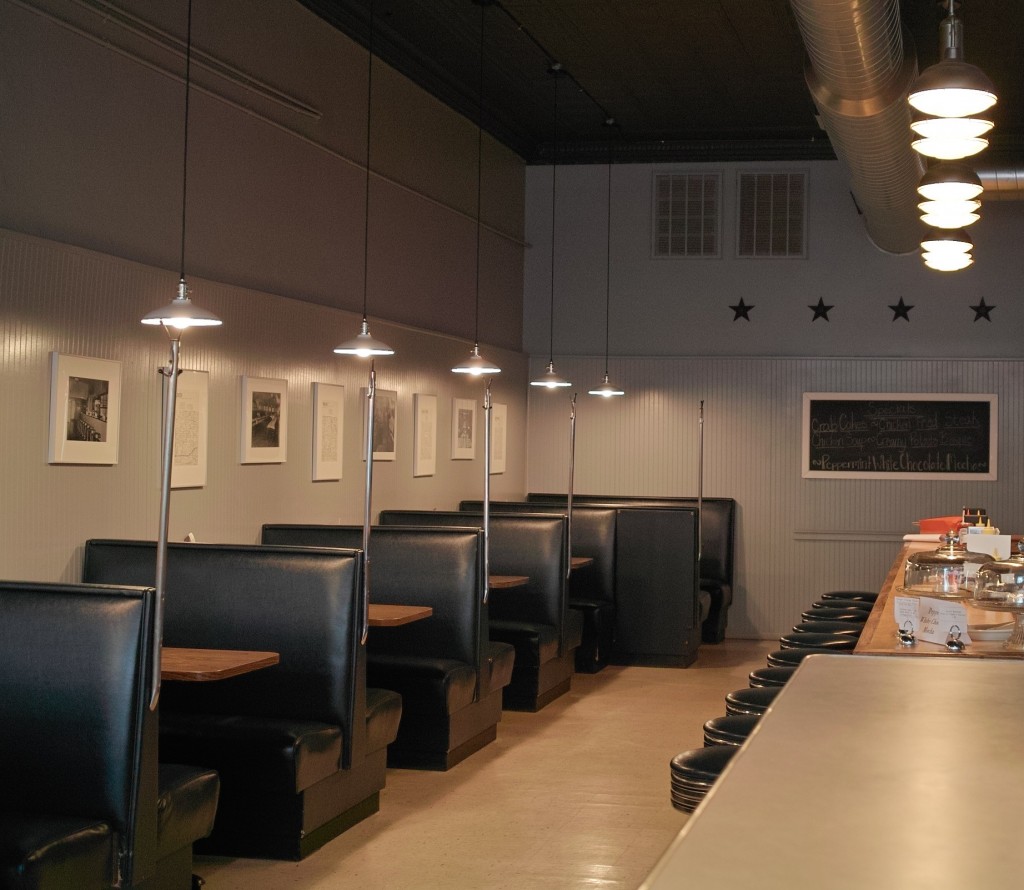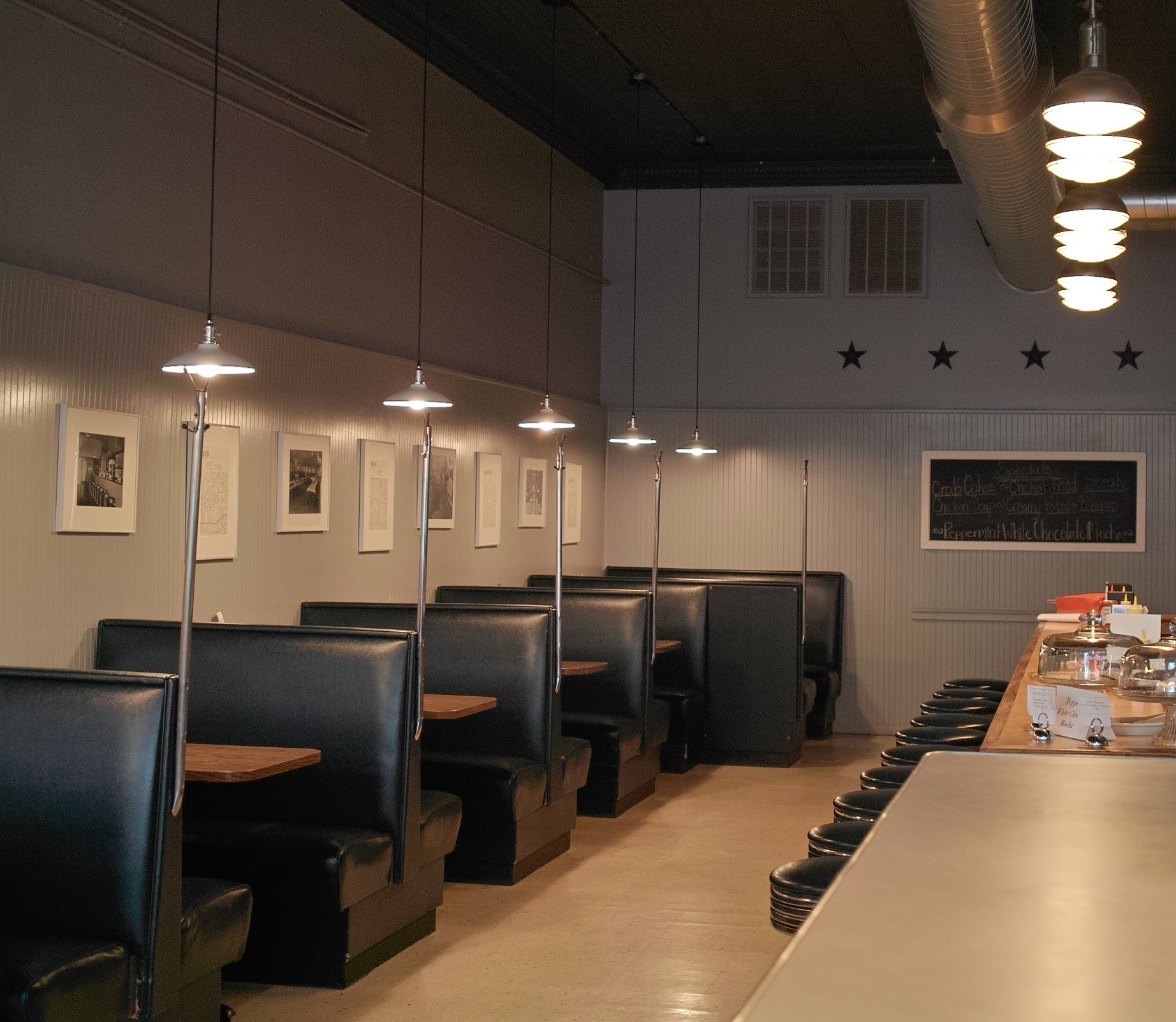 "When we stumbled upon Barn Light Electric's Ivanhoe® series, we knew we'd found the look we were after — American-made lighting that we could customize to fit our unique space," Richele says. "Your tagline 'Where vintage and modern collide' really resonated with us as it was the direction we were taking with the space."
Richele chose 10 Ivanhoe® Sinclair Industrial Porcelain Pendants to drop from the 13-foot-high tin ceiling and highlight the classic booth seating. She chose a white finish with a polished nickel socket and knob switch. The Sinclair is based on a timeless industrial design from the 1930s and is an excellent choice for commercial lighting thanks to its tough porcelain enamel finish. Hand spun by our own craftsmen, these shades are baked in a porcelain oven which produces the signature shiny, long-lasting finish that will never fade.
"We love their streamlined look and how well they light our booths," Richele says. "And the customers love the nostalgic feel of our lighting."
Photos courtesy of the Northside Café