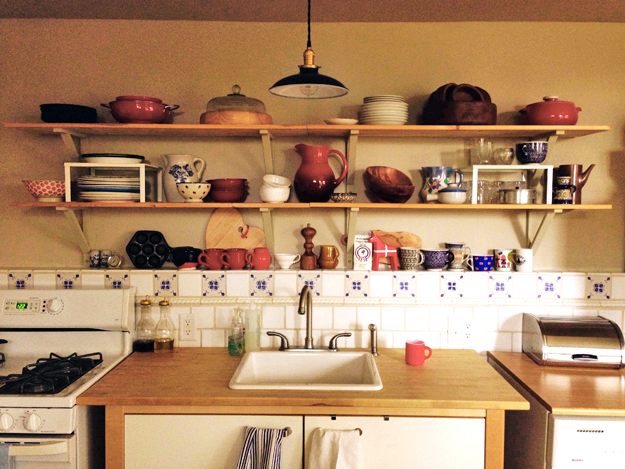 Featured Customer | Colorful Porcelain Pendants Star in Apartment Remodel
When you tackle a remodeling project, there is a laundry list of decisions to make — what rooms need attention, will the changes be cosmetic or structural, and what kind of budget is realistic for the family. When Eva took on the remodeling of her home, a barn-like structure nestled in a beautiful valley in the mountains of Utah, she focused on aesthetic changes which included new porcelain lighting in several rooms. Lighting is one of the easiest and most economical ways to give a room new life and a fresh look!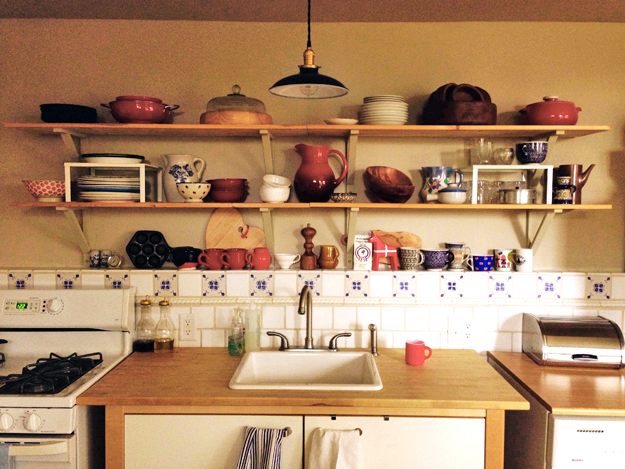 "First of all, I wanted the lighting I chose to keep within the spirit of our home and location," Eva explains. "So Barn Light Electric was a logical choice for our style of home." In the kitchen, Eva chose our Ivanhoe® Sinclair Industrial Porcelain Pendant in a Cobalt Blue finish.
"I wanted something small, beautiful, and eye-catching to hang over the kitchen sink," she says. "The color ties in to the cobalt blue of the vintage, hand-painted tiles on the kitchen backsplash." The American-made Sinclair follows an original 1930s design and offers a timeless appeal in almost any setting. The porcelain enamel finish will never fade and Eva can keep it clean with mild soap and water.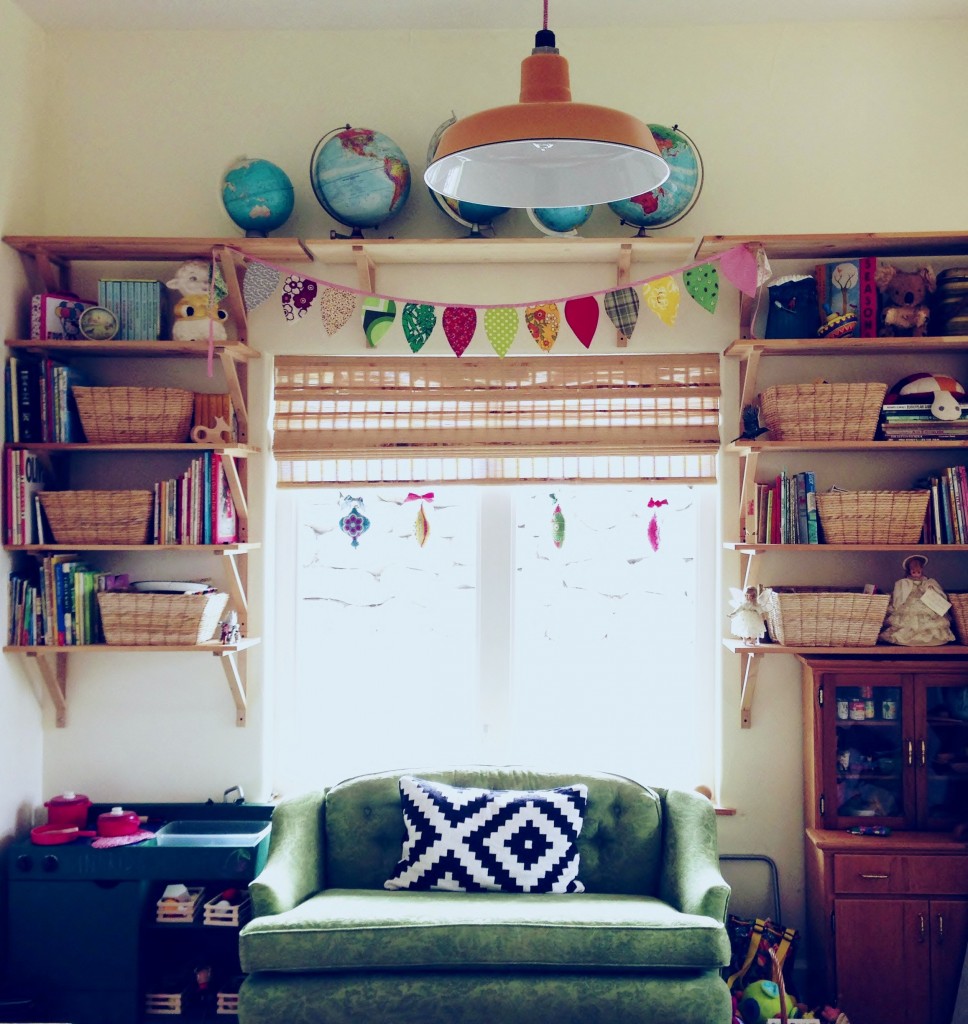 In the playroom, Eva stayed within the Ivanhoe™ family and chose an Ivanhoe® Sky Chief 16″ Warehouse Porcelain Pendant. She selected the finish based on her daughter's tastes.
"I knew I wanted something fun and colorful for the playroom so I chose yellow for the shade because it's my daughter's favorite color," Eva says. She added a red cotton twist cord for another playful splash of color.
"I loved the idea of the shade and the cord being two different primary colors," she adds. "I just love the color, shape, and vintage farm aesthetic of our new lights."
Photos courtesy of the homeowner, founder of Sycamore Street Press