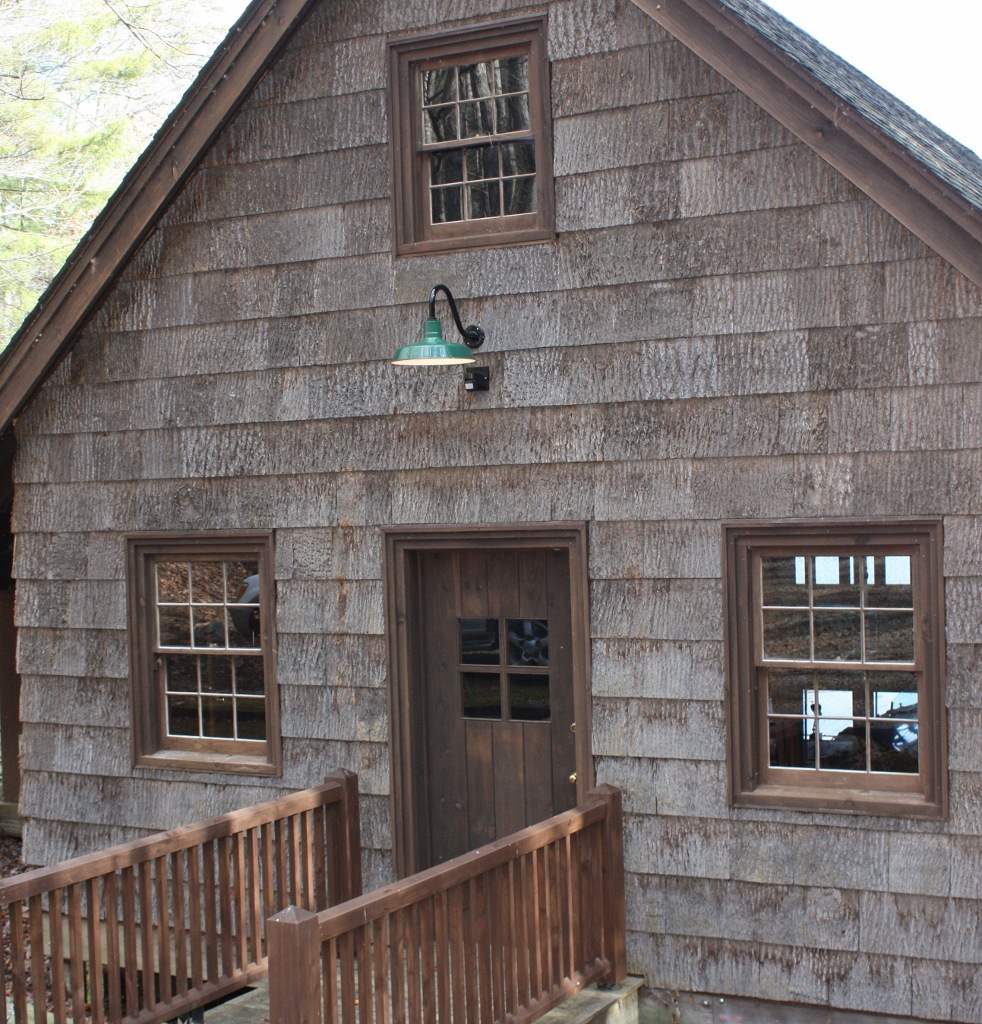 Featured Customer | Porcelain Lights, Rustic Sconces Complete Boathouse Rebuild
When today's Featured Customer wants to get away, Ben's destination is a rustic location in Surry County, North Carolina, where he and his brother own a piece of property with a rich architectural history. They recently rebuilt the family boathouse which sees a fair amount of action thanks to the commercial trout hatchery that is supported on the property. The original boathouse was built in the 1930s in a rustic architectural design, and the brothers wanted to recreate this look both in the new design and with the lighting.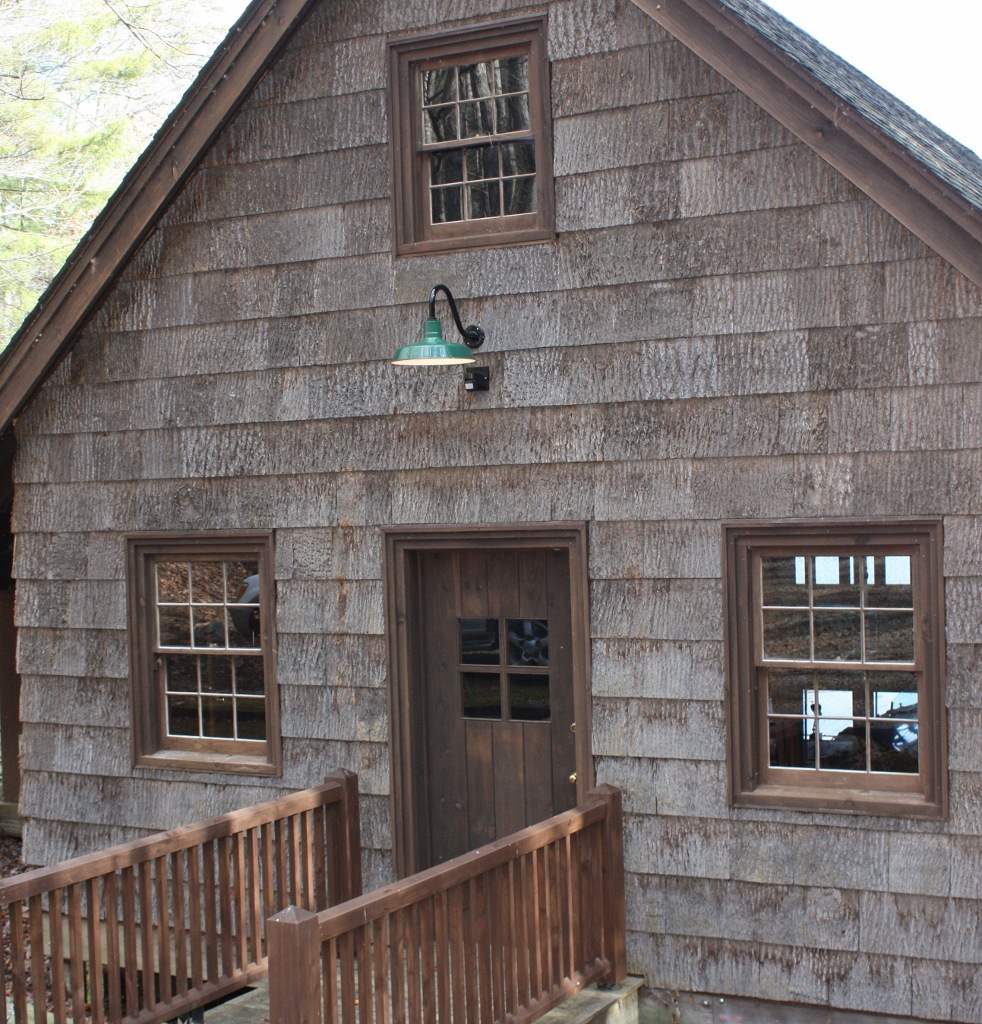 "It was important to us that the lighting and accessories didn't detract too much from a historically accurate appearance," Ben explains. For the exterior, the brothers chose our Goodrich® Sky Chief Porcelain Gooseneck Light in a Vintage Green finish. This American-made fixture fits into the simplistic, yet rich exterior of the boathouse and adds a hint of color to match the surrounding forest.
"The light fixture doesn't draw attention to itself and fits in well," Ben says, "plus it adds just the right amount of light downward to the entrance and doesn't spread unneeded light into the trees around it." Inside the boathouse, Ben stayed in the Sky Chief family and installed two Benjamin® Sky Chief Porcelain Stem Mount Lights also in Vintage Green. These rugged, long lasting porcelain fixtures complement the abundance of wood and the texture of the rope-wrapped column. And thanks to the porcelain enamel finish, these fixtures will never fade and are easy to maintain.
Outside, Ben chose our Atomic Topless Cast Guard CGU Sconce in a Black finish with frosted glass to bring light under the eaves where the boats pull in. Another rugged fixture that will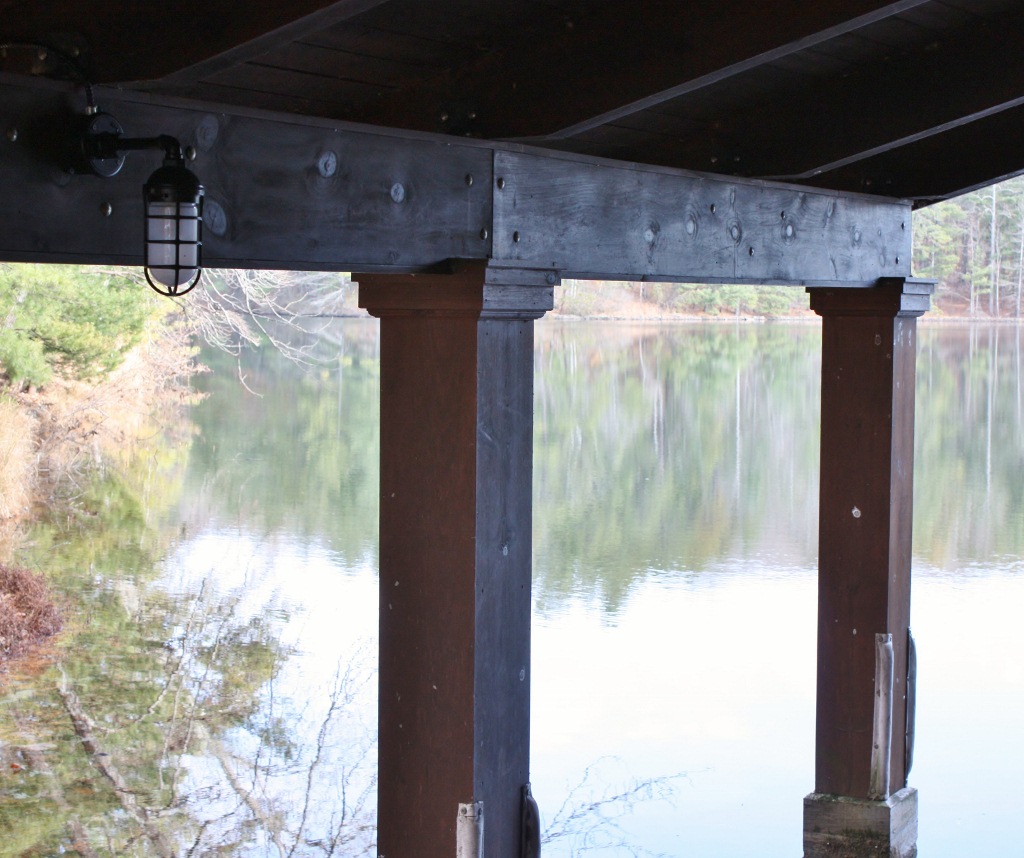 stand the test of time, this rustic sconce comes in two sizes and is available with a number of customizing options.
"The sconces are simplistic and functional while fitting into the historical aspect of the boathouse and other structures on the property," Ben notes. "The lighting is attractive and we have maintained the original design of the boathouse to the extenet possible while providing the right amount of light only where it is needed."
Photos courtesy of the homeowner