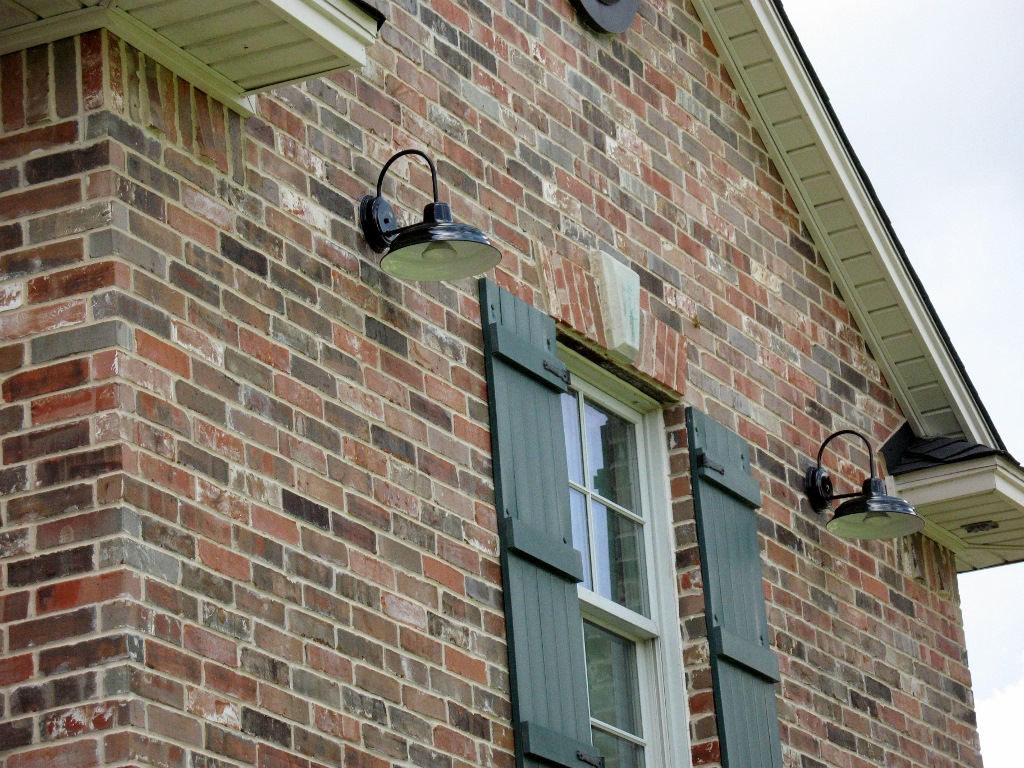 Featured Customer | Porcelain Barn Wall Sconces Tough Enough for Texas Sun
They say the devil is in the details. David simply wanted to update his exterior lighting. But a persistent leak in his 12-year-old home in Argyle, Texas, turned a simple lighting change into major reconstruction.

"We wanted to change the location of the lights," David explains. "But first we had to remove all of the upstairs brick, correctly wrapping and flashing the upstairs, and then re-brick." Finally, a solid facade for new lights! While the old lights faced upwards, David decided to mount lights at the top of the windows to provide stylish down lighting. He chose four 13″ Wheeler™ Bomber Wall Sconces with a Black finish.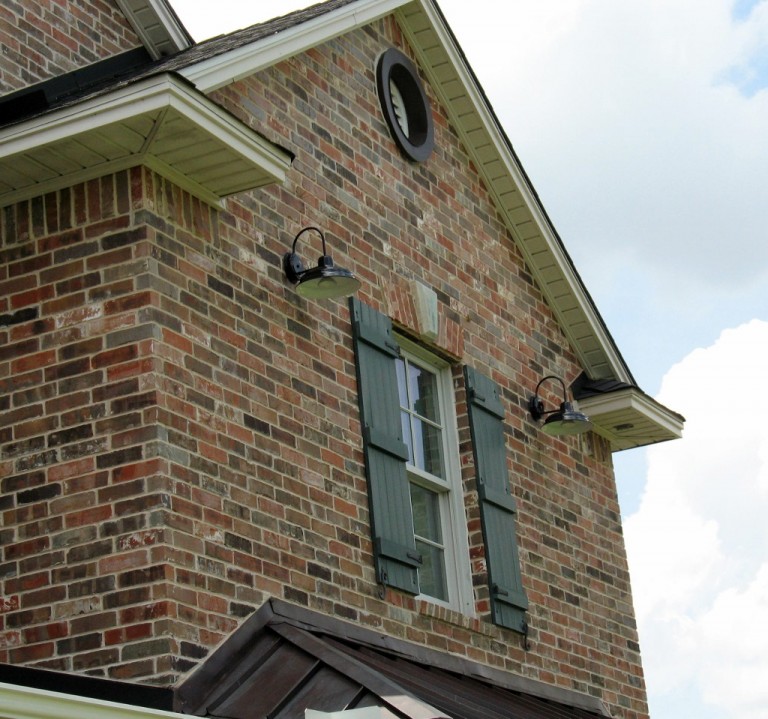 "We love the rustic look. We've always had a passion for log cabins, lodges, and the outdoors, and this look went along with the theme," David says. "Plus my mom grew up in northern Wisconsin and had a barn on her property, so we are bringing that look to our home as well." While some people know exactly what they want when they start looking for lighting, David took his time before landing on the Wheeler™ Bombers.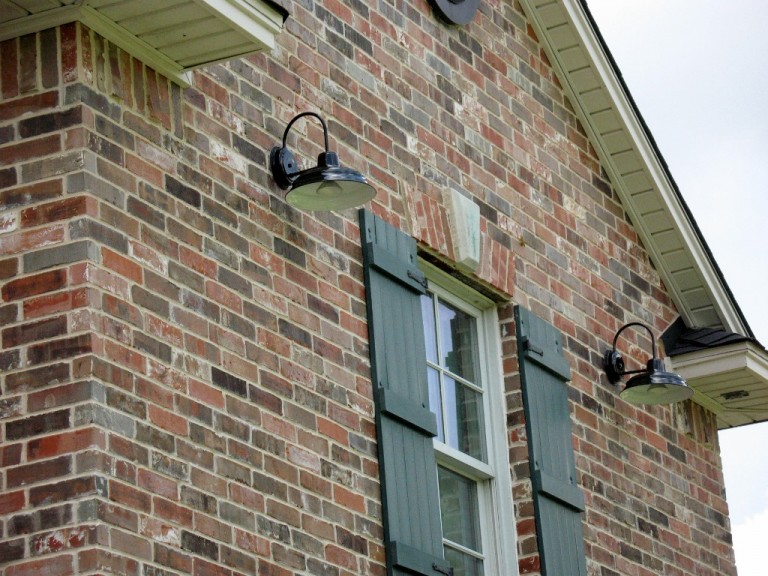 "This was a very tough decision and took me a long time," he says. "We went with these because we like the depth of the bowl and the black color brings out the black in some of our brick. Since it can get quite hot here in Texas during the summer months, I wanted a finish that would hold up to the extreme heat and sun rays." David's American made wall sconces will have no trouble keeping their glossy look for years to come thanks to the porcelain enamel finish that was baked onto the hand-spun shade. Porcelain enamel is one finish that will never fade — even in the Texas sun!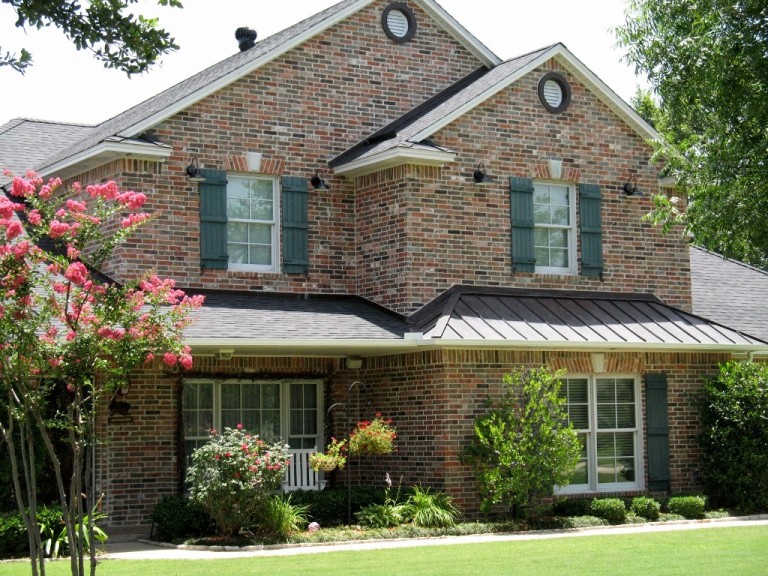 "They really pop on our brick wall and add a special look to our home. It's not a look you tend to see everywhere and they make our home unique in its own special way," David says. "We love our lights and they look incredible at night. It was quite an ordeal, but now we have a non-leaking house and awesome lights."
Photos courtesy of the homeowner