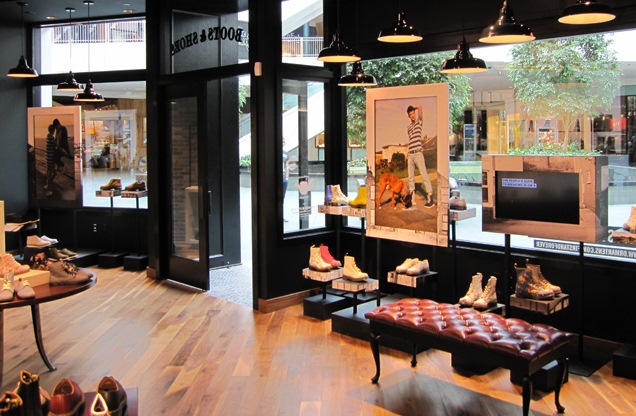 Featured Customer | Porcelain Barn Lights for Doc Martens Store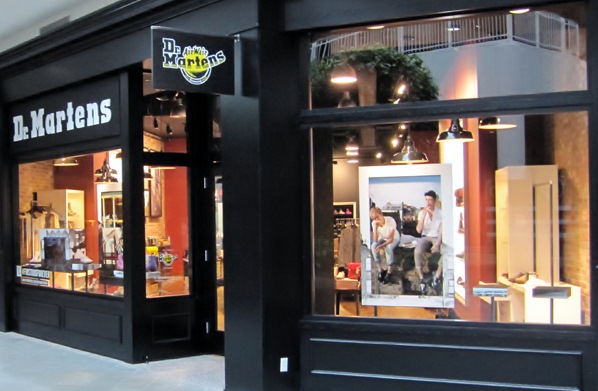 With 4.2 million square feet of space and more than four miles of storefront footage, there's certainly plenty of ground to cover when you visit the Mall of America in Bloomington, Minnesota. Better strap on some decent walking shoes if you visit because if you spend just 10 minutes in each store, it will take you 86 hours to see them all! And if you don't have any decent shoes, then head for the Doc Martens store. To lure some of the 40 million visitors that come to the mall each year through their doors, our Featured Customer has chosen some gorgeous porcelain lighting to highlight their wares.
Standing apart from the competition is a constant struggle for retail businesses and restaurants. Commercial lighting needs to be functional, attractive, and able to withstand high traffic. Doc Martens chose the Ivanhoe® Union 14″ Warehouse Porcelain Pendant to achieve all three of these goals.
The Ivanhoe® Union features a tall, stacked neck design and a wide span of light perfect for showcasing the store displays. It is available in four shade sizes ranging from 10″ to 16″ and can be finished in one of nine shiny and durable porcelain enamel finishes. The management team chose a black finish for these lights, along with a standard black cord, to complement the storefront design scheme. They also opted for nostalgic Edison Style Light Bulbs to give the fixtures a bit of vintage flair.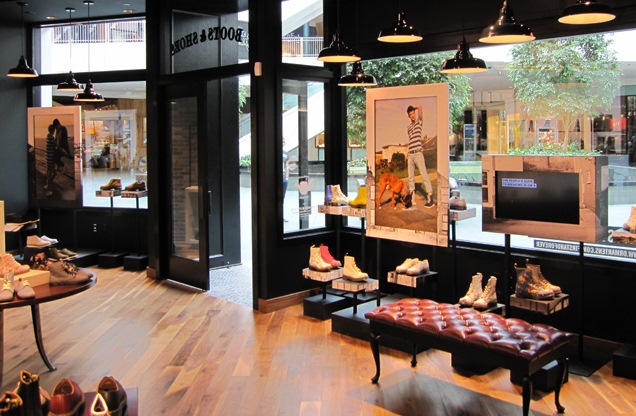 Porcelain fixtures are a wise choice for commercial lighting plans as they are one of the most durable lights on the market today. Our porcelain lights are hand spun from commercial grade steel right here in America, then three coats of porcelain enamel glass are hand applied. The shade is then baked in a 1600-degree oven which produces a glossy finish that will never fade and will provide years of use. Your walking shoes and your stamina will give out long before these lights ever do!
Photos courtesy of Dr. Martens, Mall of America