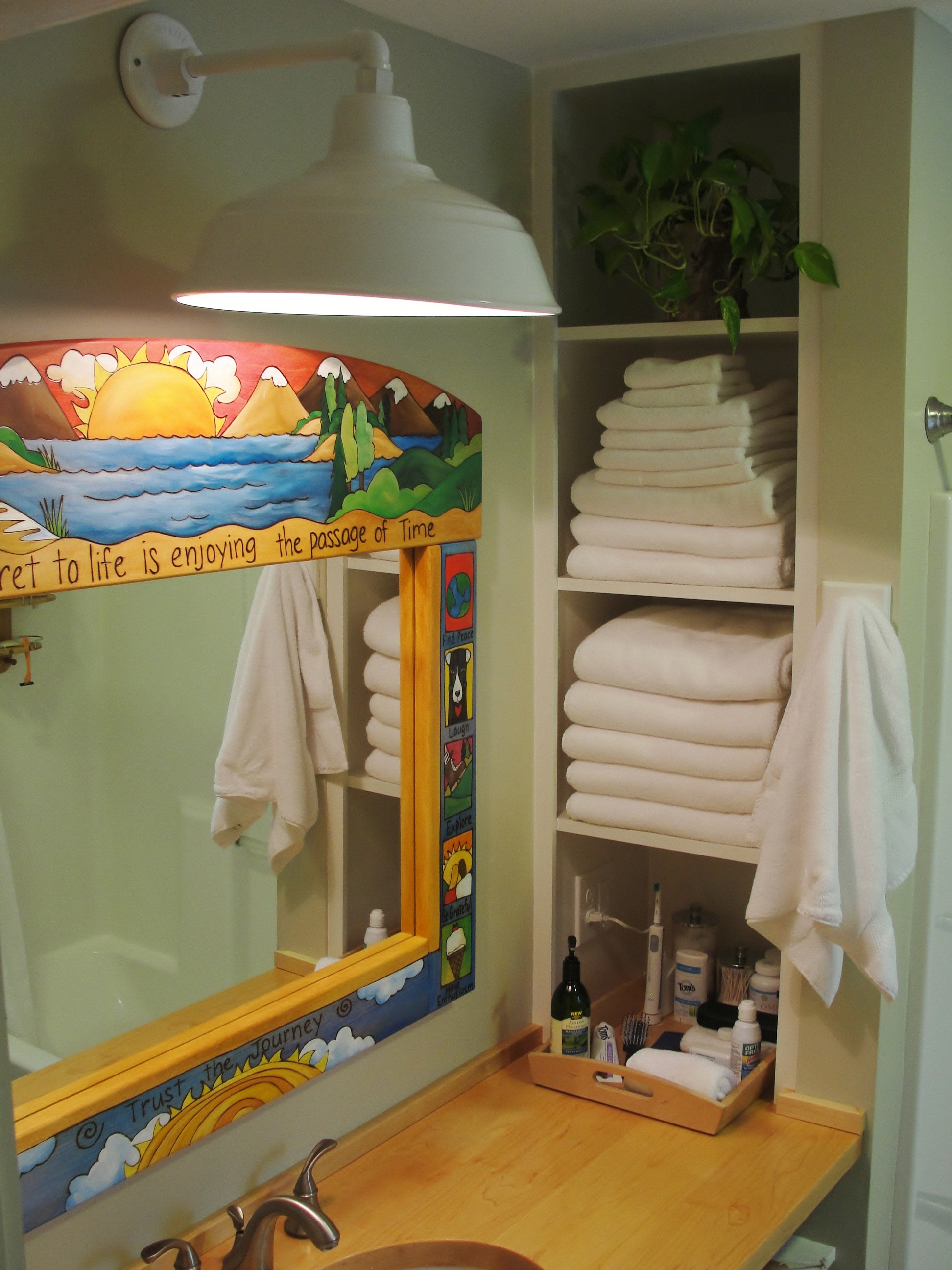 Featured Customer | New England 1800's Carriage Home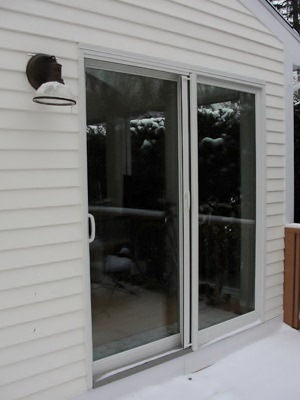 When the Pyott family of Portsmouth, New Hampshire purchased a vintage, 1800's carriage house, they knew it would need some work. They initially replaced some lighting when they moved in back in 1998, but recently decided to take a much bigger step and gutted their home from top to bottom.

"Our ultimate goal with our house remodel was to create an energy efficient and highly sustainable home," Alison Pyott says. "Lighting proved to be quite the challenge!" Alison was faced with many choices and she didn't fall in love with the Energy Star certified options she found. They did like some wall sconces they had purchased when they first moved in, so they decided to go with the Barn Light Dallas Sconce to match the lights on the front of their home. The new sconces were placed by the back doors.
"These sconces are much brighter than the ones we previously purchased," Alison explains. "We originally chose them for their character, but they have greatly improved visibility and safety too." The Dallas Sconce comes complete with a ribbed glass shade and distinctive vents surrounding the socket assembly that characterize quintessential vintage lighting.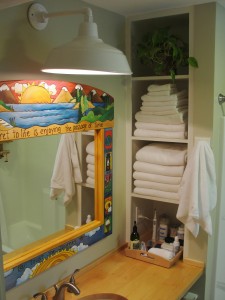 Inside the home, one of the bathrooms also benefitted from a barn light makeover. "This bathroom was a complete redo and we flipped the layout which helped us to more than double the size of the vanity," Alison says. The Pyotts chose the All Weather Gooseneck Farm Light Wall Mount fixture in white to place over the vanity. It sheds plenty of light in the new space and highlights the adorable, hand painted frame around the mirror.
Now that the dust has settled and the Pyotts have completed their renovations, they are basking in the glow of their new lighting.
"We chose barn lights to match the character and feel of our remodeled carriage house," Alison says. "We love them!"
Photos courtesy of Alison Pyott