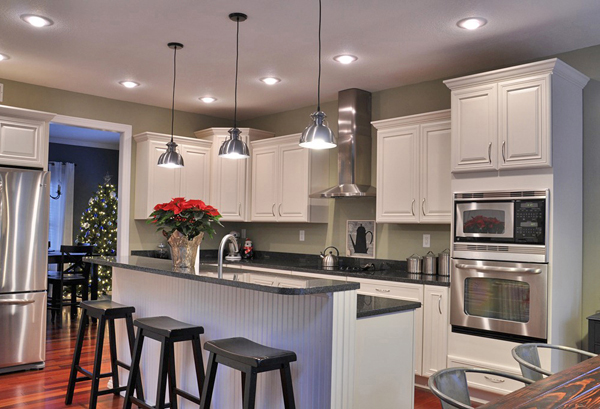 Featured Customer | Michelle from Eldridge, IA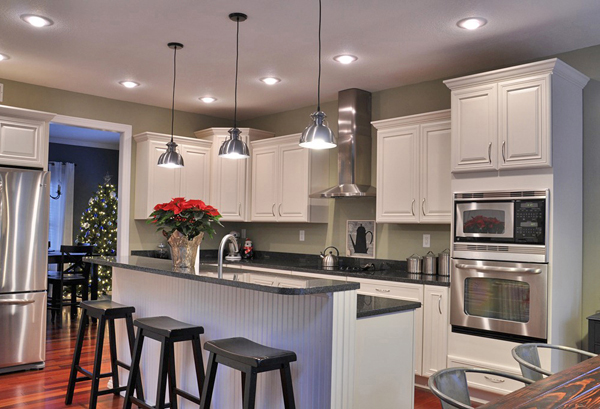 From a rustic farmhouse dining room to a contemporary colonial kitchen, Michelle at Décor and the Dog has the ability to make any in her home look fantastic. Between her, her husband, and their dog, Ike, the trio live in a newly constructed home, but are still having fun decorating, redecorating, and then decorating some more! That's one of the fun parts about owning a great home – you're in love with all of its features and look forward to new little projects that add to its charm.

If you're not familiar with Michelle as our featured customer, here's a bit of her background with us. She was the lucky winner of our $1,000 gift certificate in our big B.L.O.G. contest! She immediately went about choosing her favorite barn lights for her home, and we're so excited to display her choices this week!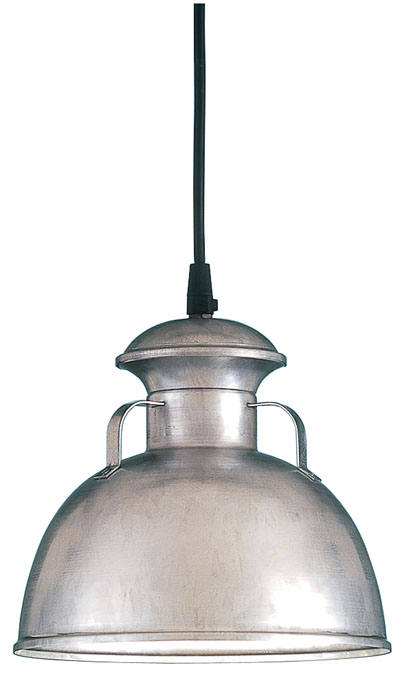 To replace the builder basic pendant lights over the island breakfast bar, Michelle decided on three of our Barn Light Bermuda Pendants. The Bermuda Pendant has features similar to the Laramie Pendant – which is found in Michelle's dining room. Like characteristics are the spindle-like arms that connect the shade's neck to the bowl of the shade. However, instead of choosing a painted finish like on the dining room pendant, she opted for satin steel to coordinate with the stainless steel appliances nearby.
Because of the deep bowl shade design, the light produced from the Bermuda is focused on a certain point (downward), as opposed to spreading over a larger area. This is why choosing three pendants was a good idea for her island. If you're aiming to create a unified look between your kitchen and dining room, the Bermuda Pendant is also similar to our Cottonwood Two Light Chandelier. With the popularity of open floor plans these days, merging your rustic lighting choices is one of the easiest ways to create a streamlined look between rooms.
Top Photo Courtesy of Décor and the Dog