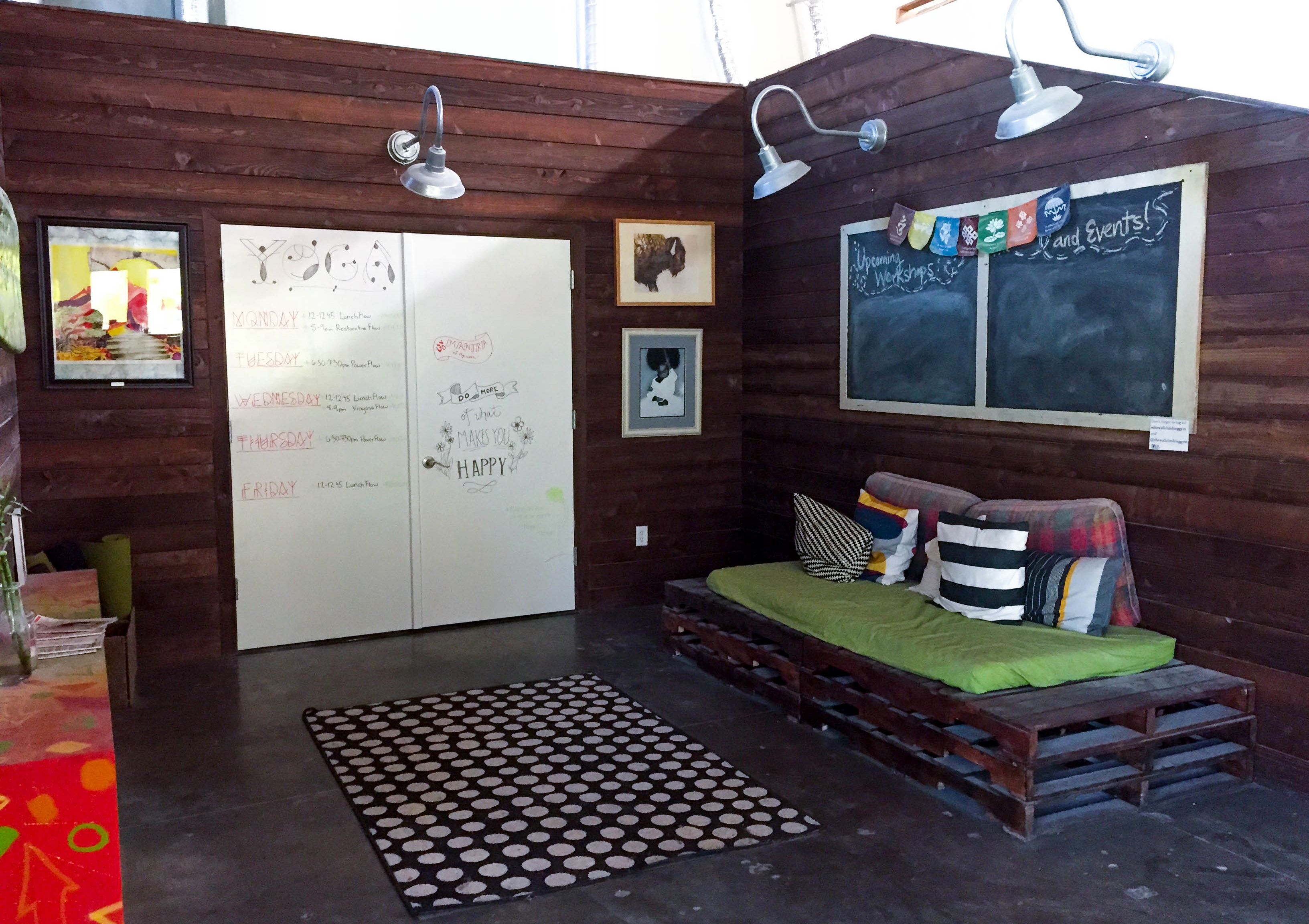 LED Lighting Celebrates Earth Day Every Day
Like many communities in California celebrating today's 45th anniversary of Earth Day, the city of Vista will hold an Earth Day Festival with games for kids, special speakers, gardening demonstrations, plant sales, food, and more. But you can find earth-friendly organizations and businesses every single day of the year in Vista including today's Featured Customer The Wall Climbing Gym located in north San Diego County.
When owners Randy Englekirk and Matt Sawyer planned to open their bouldering facility in an existing industrial warehouse, they came under the Title 24 energy standards which mandate the use of LED lighting.
"We had to use LED lighting because of Title 24, but, more importantly, we wanted to be environmentally conscious," Matt says. The old warehouse was essentially empty so the pair had a clean slate to create their new facility. While looking for inspiration on Pinterest for the design of the space, the owners came across some Barn Light Electric fixtures.
"I instantly knew that they were the lights for us," Matt says. "They are made in America which means a lot to us as very few things are these days." Since the space was an old warehouse, they chose to stick with the industrial design aesthetic.
"A long time ago, one of my bosses taught me that you can't put lipstick on a pig," Matt explains. "We knew that this was an industrial warehouse so why not keep with the theme?"
Matt and Randy chose The Original™ Warehouse LED Gooseneck Light to highlight several areas of the gym including the kitchen area, the lounge, and the signage throughout the space. These handcrafted wall lights were customized with 12″ shades, a Galvanized finish, 1250 lumen LED, and a domed lens.
"We have a lot of raw and finished steel in our facility and we knew that the galvanized finish would complement the aesthetics of our space," Matt says. "The gooseneck lights were just too stylish not to get."
Over the front desk area, the pair chose the classic Bomber LED Pendant Light also in a Galvanized finish with 11″ shades.
"Aesthetics and vibe are very important to a bouldering gym," Matt notes. "We wanted to give off great energy the second somebody walks in the door and the Bomber Pendants perfectly embody that." The collection of LED lighting from Barn Light Electric features components made by Cree, the nation's leading innovator in LED lighting.
These fixtures are high efficiency, environmentally friendly lights that provide 50,000 hours of service. The collection include Porcelain Enamel LED Lights, classic LED Barn Lights including copper and schoolhouse shades, and cast guard & glass LED lights with pendants, wall sconces, goosenecks, and chandeliers.
"Even though we've had the lights up for almost a year, I still get drawn to the elegant simplicity that they have," Matt says. "The lights work great and without them, it would be difficult to tie together the many components of our facility. We love the lights!"
Photos courtesy of The Wall Climbing Gym