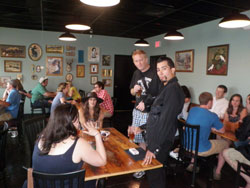 Featured Customer | Jackalope Brewery in Nashville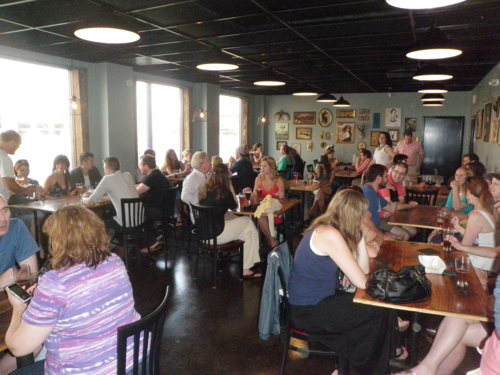 Nashville, Tennessee, also known as "Music City," is home to country music's biggest stars and one of the most unique breweries you'll ever find: Jackalope Brewery.
Located on 8th Ave in downtown Nashville, Jackalope Brewing Company's production facility and tap room are located in a 6,700 square foot warehouse, near the downtown area. The original building was a flooring and paint showroom/ warehouse, but much like our own office building, the owners envisioned a new use for the building!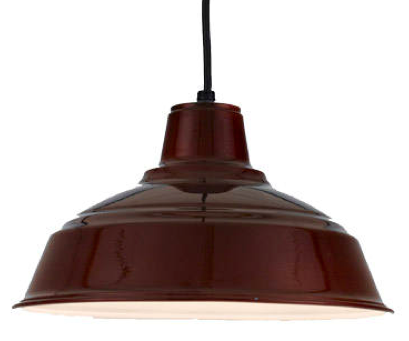 In the tap room of this 15 barrel brew house, brewery owners decided on our very own Warehouse Cord Hung Pendants. It is here that customers sample the fresh beer, so it's only right that they have a fantastic seating area to sample the flavors in! This Warehouse Pendant happens to be a great choice for business owners looking for trendy and affordable lighting. Starting at only $99.00 each, they can be worked into almost any renovator's budget. Stylish and one of a kind wire cages are also available on this shade. Wire cages give it that extra "wow" factor and also tie in perfectly with the look of many sports bars and restaurants.
"Not wanting to be caught behind the eight ball, I ordered twenty pendant light fixtures and a chandelier on Monday – fully expecting them to arrive in about three weeks. They came today. So without further ado, here are the lights which will be in the majority of the tap room space." – Bailey, Jackalope Brewery
Jackalope Brewing Company was founded by Bailey Spaulding and Robyn Virball, two young entrepreneurs who ditched their original career plans to pursue their passion for brewing beverages. For more information about Jackalope Brewery, visit their website at jackalopebrew.com. Or to see more ceiling lights like the one featured today, visit our Barn Pendants section online!