Featured Customer | Ivanhoe Porcelain Pendant Offers Mid Century Style to Dining Room
First homes are special. They're not always the biggest home you'll ever own or the best decorated, but first homes will hold a place in your heart forever. For Danielle and Brett, buying their first home meant combining her love of mid-century style and his love of beautiful wood. Together they created a warm, inviting dining room space that is highlighted by a classic, American made Ivanhoe® porcelain pendant.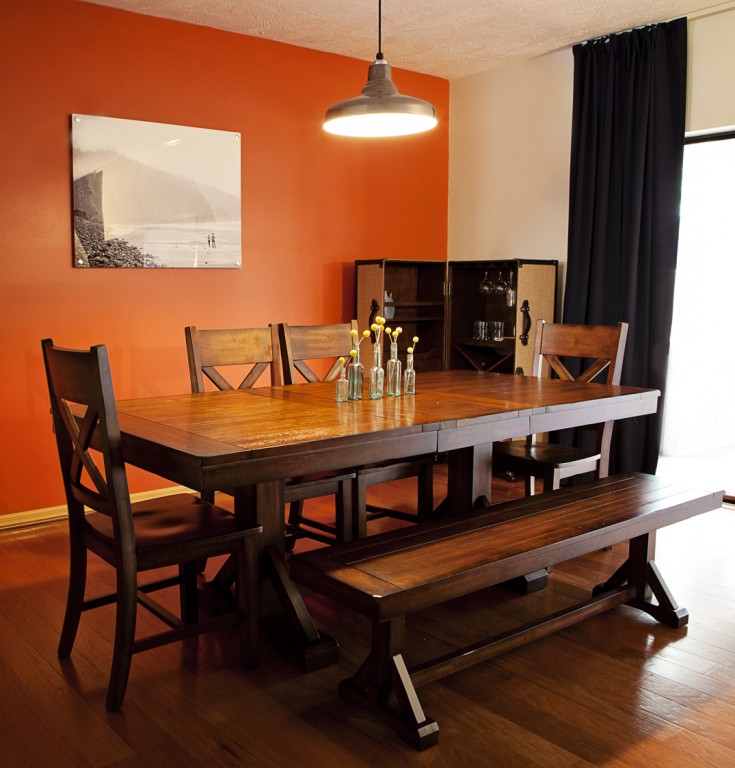 "We wanted a completely new style for the home than the previous owner had," Danielle says. "I would say Brett's love for our new dining table really gave us the idea for the warm feel of the space while my mid-century style played subtly into the wall colors and metal print hanging on the wall." Brett and Danielle, a professional photographer, live in Titusville, Florida, home to Barn Light Electric, so they were familiar with the style and product line.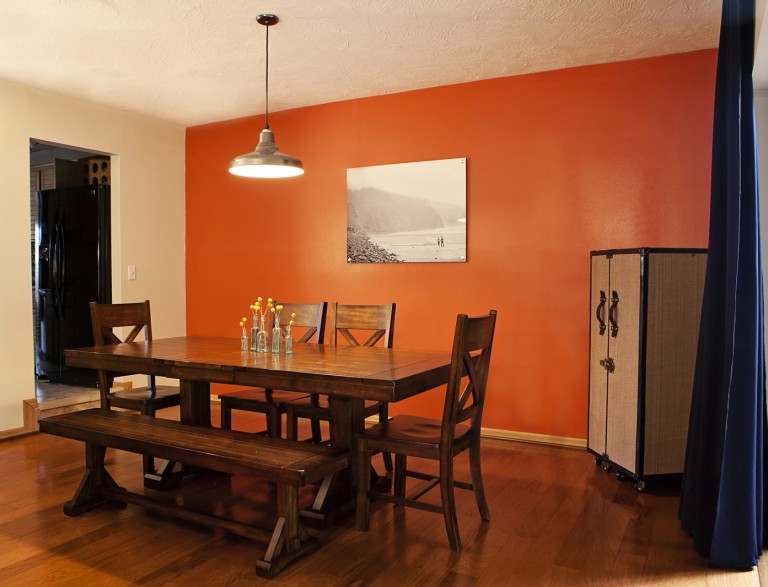 "I have been in love with Barn Light Electric's pendants since I first heard about them, so when the opportunity arose with the purchase of our new house, we jumped on it," Danielle says. The couple selected an Ivanhoe® Union Warehouse Porcelain Pendant in Metallic Chrome with a standard black cord. The Ivanhoe® line of pendants are all hand spun from commercial grade steel then coated with three layers of porcelain enamel glass to produce a high gloss, rugged finish.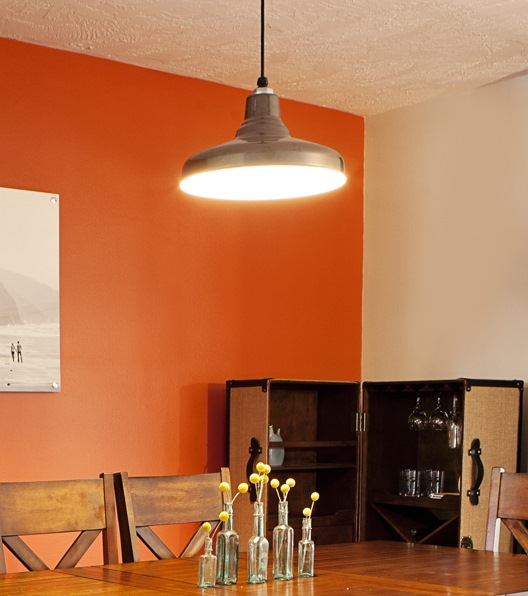 "With the rustic Italian table and antique style trunk/bar, we needed something that could contrast the roughness with a metallic surface while still flowing with the rustic style," Danielle explains. "I love the curves of the Ivanhoe® Union. The metallic chrome is the perfect finish to pull in the grey tones from our couches in the adjoining living space. Plus the metallic is so fresh, isn't it?" The couple decided to put a dimmer switch on the light so it can be soft and romantic for quiet dinners alone or as bright as they need when their large extended family comes for gatherings.
"We love the mood our light gives the room," Danielle says. "It's always a topic of conversation when we have people over. Our guests love it!"
Photos courtesy of the homeowner