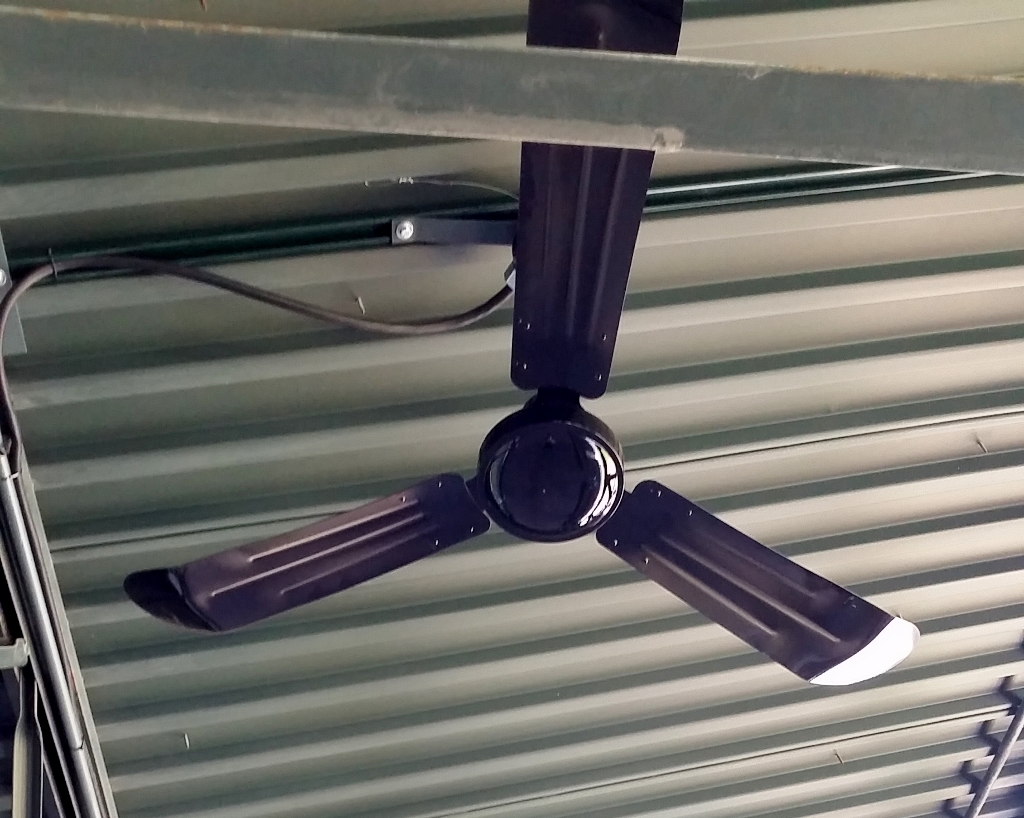 Ceiling Fans Keep Things Cool for Baseball Faithful
October is one of my favorite months, and it's not because everything gets pumped up with pumpkin spice. Well, there is that, but it also means that the race to the World Series is full speed ahead. I do love my college football, but October is a great time to reflect on the summertime baseball memories we made — many at the smaller, family-friendly minor league parks.
Out in Salt Lake City, Utah, the Salt Lake Bees of the Pacific Coast League offer fans young and old an exciting experience in beautiful Smith's Ballpark. The management recently updated their patio spaces where large parties and business groups gather to watch the game.
"The Vista Deck and Party Patios at Smith's Ballpark are open for groups and parties to have large outings at our games," says Kraig Williams, communications manager for the Salt Lake Bees. "The groups usually have catered food and hang out on the patio to watch the game." To make the large, open space more comfortable during the hot summer months, 36 Black Commercial Grade Ceiling Fans were installed on the decks.
These 56″ industrial-sized fans are part of the Barn Light Electric Industrial Ceiling Fans collection. They can be customized with optional industrial fan guards and speed controls for convenience.
"It's a large space so we wanted to generate as much air flow as possible," Kraig notes. "We continue to look for ways to improve the experience for baseball fans, and these fixtures on the patio help give those fans a better experience by providing air flow during the summer." The Black finish color was chosen for the fans so they would blend into the roof and be as unobtrusive as possible.
And even though we often think ceiling fans are only useful during the warm weather months, the reversible motor on most fans allow the blades to rotate clockwise pulling cool air up while pushing warmer air, which rises to the ceiling, back down to the floor. This makes the space feel warmer and gives your heating unit a break. Be sure to check out our entire selection of Industrial Fans, Modern Fans, and Traditional Fans — perfect for any season!
Photos courtesy of Salt Lake Bees