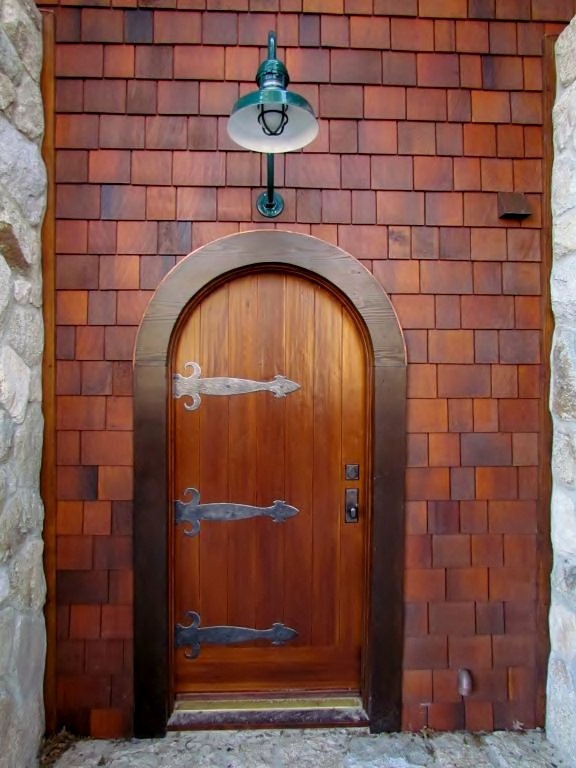 Featured Customer | California Vacation Home Gets Lighting Facelift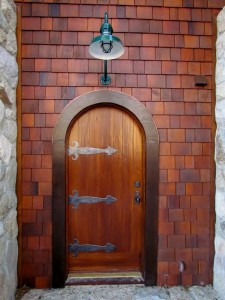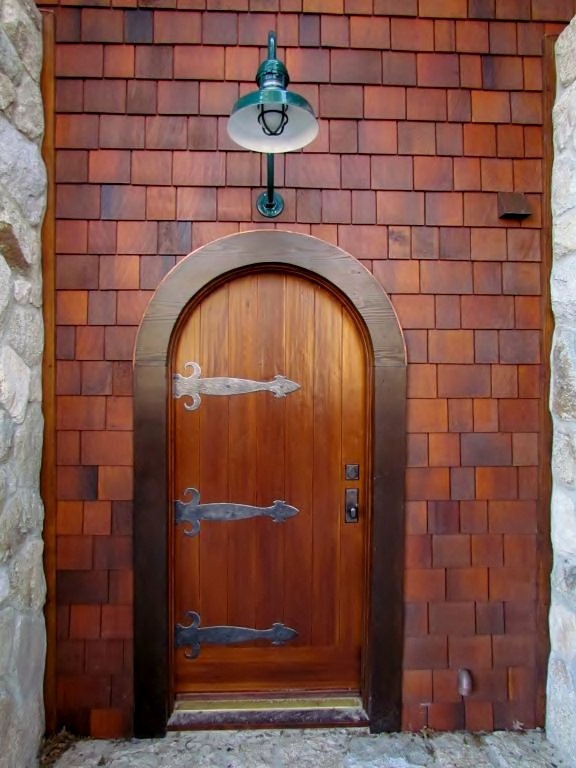 For one California couple, the search for the perfect lighting ended when they discovered our collection of Gooseneck Barn Lights. The pair was remodeling both the interior and exterior of their Lake Arrowhead vacation home which was originally built in the 1930s. This was the time period when barn lighting first came into use mainly on farms, in warehouses, and other industrial settings.

"The fixtures I purchased were exactly what I was looking for in color, style, and size," the homeowner says. She chose the Outback Warehouse Shade, a classic RLM warehouse shade design updated with a unique open neck design that allows light to spill out over the top of the shade.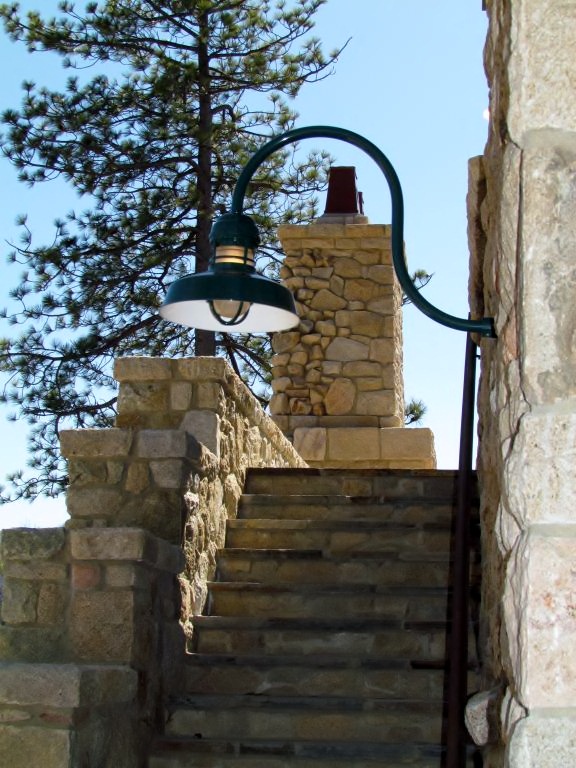 "The selling point for me was the opening above the shade which allows for up-lighting," the homeowner says. "This was very important." The couple chose two fixtures for the exterior of their home, both placed as the crowning touch over beautiful arched wooden doorways with rustic hardware. The third fixture, also an Outback Warehouse Shade, was installed inside the home. This light illuminates a distinctive sliding door that looks like it was taken right from an early 20th century barn. The hardware and architectural details on the door are perfectly complemented by the barn light above. The Outback comes in a wide range of sizes from 12″ to 27″ wide and can be customized, such as these, with matching guard and glass. These homeowners chose to use a dark green finish on both the shade and the guard, and they chose a frosted glass around the bulb for a soft glow of light.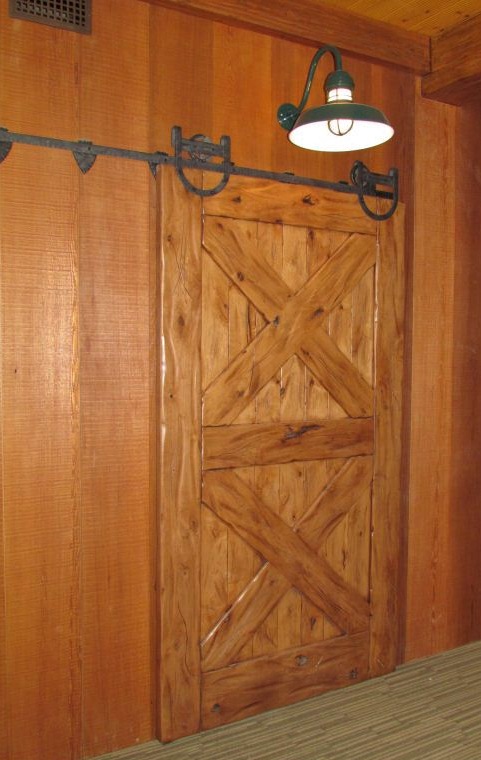 The homeowner noted that she found it very useful while shopping the Barn Light Electric website and photo gallery to see photos of actual products with their descriptions in their installed locations. These in-setting photos are a great way to see how a particular light looks in a home or office space. Our blogs are filled with in-setting photos and design suggestions so take a look around and see what might work for your space. So, when you get your new barn lights installed, be sure to send us photos!