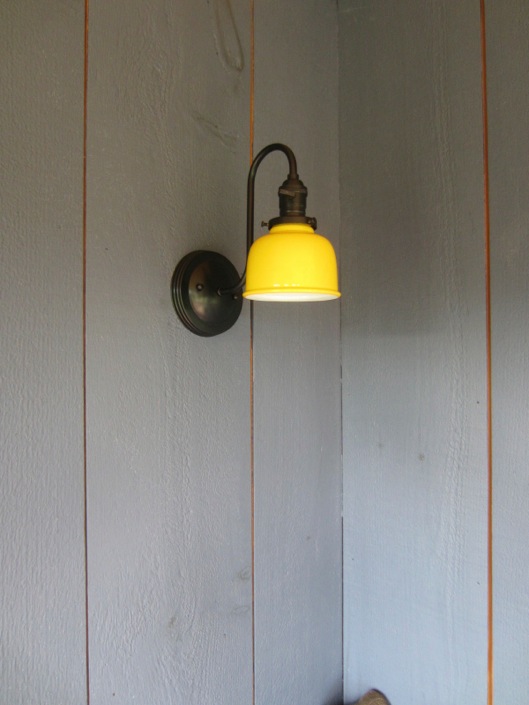 Featured Customer | Barn Wall Sconce Combines Rustic Barn Look with Modern Finish
If you were building a brand new home, what would be on your list of must-haves? A wine cellar? A master-suite spa? Mine would have to include a screened-in porch although the wine cellar would definitely make the list too!

Nothing extends your living space and offers a connection with the great outdoors quite like a porch. When Michelle built her new home on the Blue Hill Peninsula in Maine, she included a porch that features a day bed for quiet afternoons of reading. She chose a barn wall sconce to provide a focused touch of light over the cozy spot.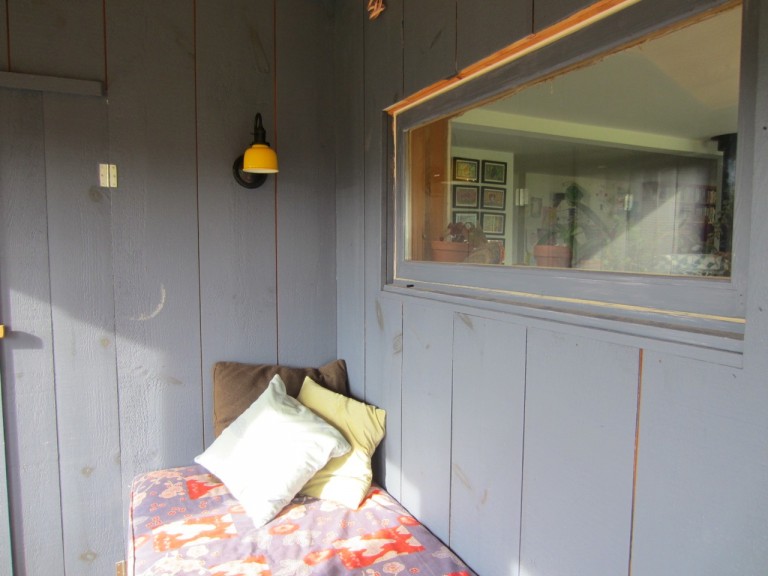 "Our house looks like a barn from the outside, but is very modern inside," Michelle says. "I needed a sconce with a light switch right on the fixture, and I had a very difficult time finding this in a light fixture that I liked." Michelle's search ended when she found the Fargo Wall Sconce which has all of the charm of a larger deep-bowl shade but in a compact 5" size.
Michelle customized her new wall light with a Buttery Yellow finish, a Black finish on the arm and mounting, and a paddle switch.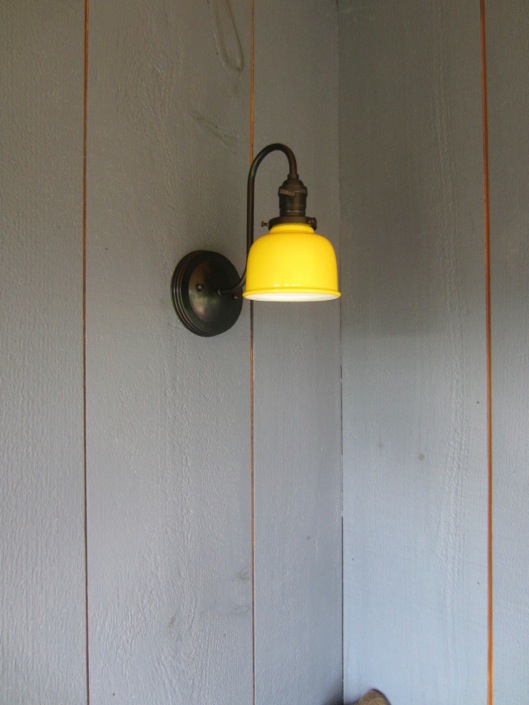 "I wanted a simple light, but I love the bright pop of the yellow shade which matches our bright, modern color scheme," she explains. Michelle adds that she likes the convenience of not having to get up to turn the light off and on if you're reading on the bed.
"I chose this fixture because I liked the color and clean look of it, plus it comes with the switch right on the fixture," she says.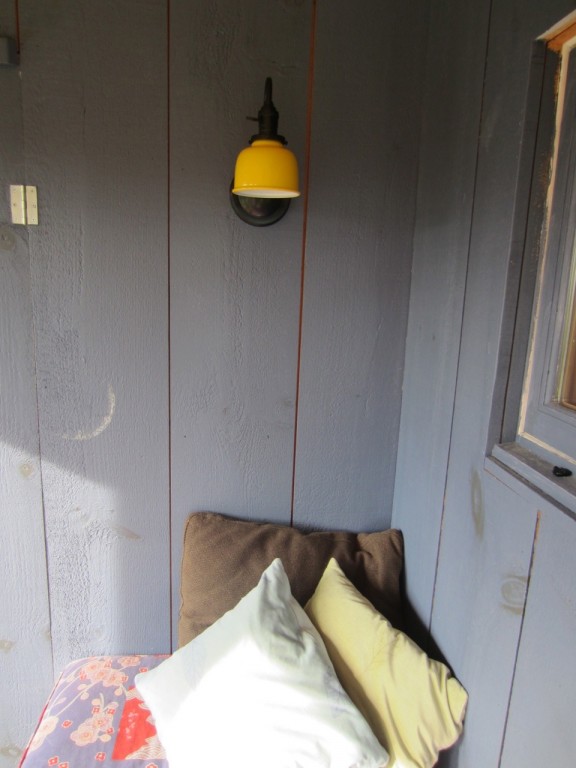 The American made Fargo Wall Sconce comes in a variety of powder coat finish colors and other customizing options like a wire guard or a turnkey switch. To create a familial look to your space, don't miss the complementary Fargo Cord Hung Pendant and the Fargo Stem & Loop Pendant!
Photos courtesy of the homeowner