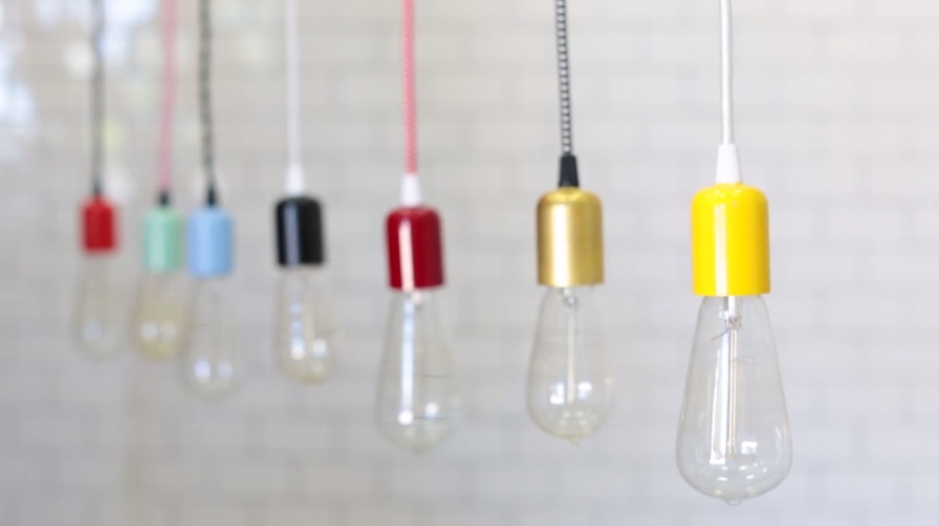 Bare Bulb Pendants Go From Basic and Boring to Bold and Beautiful
Back in the early 20th century when producing light bulbs became cheap enough for the average American to afford, bare bulb pendants were the norm. With electricity still a fascination to many, the delicate Edison style light bulbs were proudly displayed hanging from a simple black cord. Over the years, these basic cord hung pendants found their way into factories and warehouses to illuminate the business of the day, and as electricity became commonplace, light shades appeared to hide the "ugly" bulb and bring a new dimension to room décor.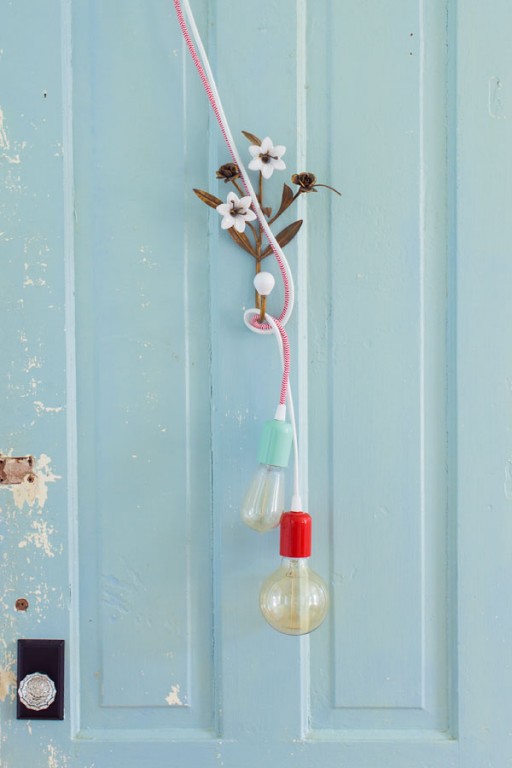 Today, with appetites for nostalgia growing by the minute, bare bulb pendants are making a comeback and have taken on a whole new look. Barn Light Electric is proud to offer our own take on this classic light with the Downtown Minimalist Cord Hung Pendant. This single bulb rope light has come a long way since Great Grandma shelled peas at the kitchen table during the Depression. Our American made ceiling pendants feature a rustic industrial look with a bold dash of chic modern style.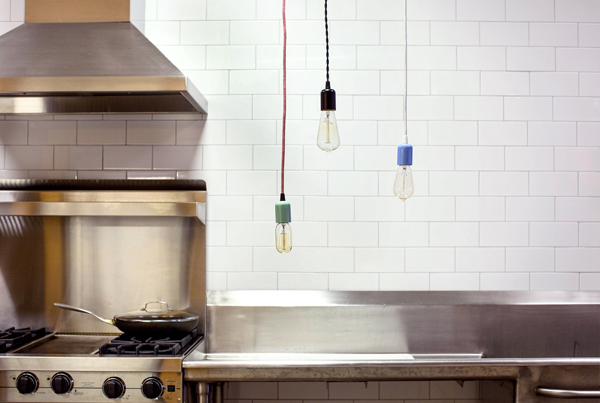 The solid brass cup can be customized with a dazzling range of powder coat finish colors or, if you love our porcelain palette, choose one of our paint-to-match porcelain colors. Soothing Jadite or brilliant Cobalt Blue might bring a pop of color to your kitchen island or perhaps a deep Cherry Red will complement the new laundry room décor.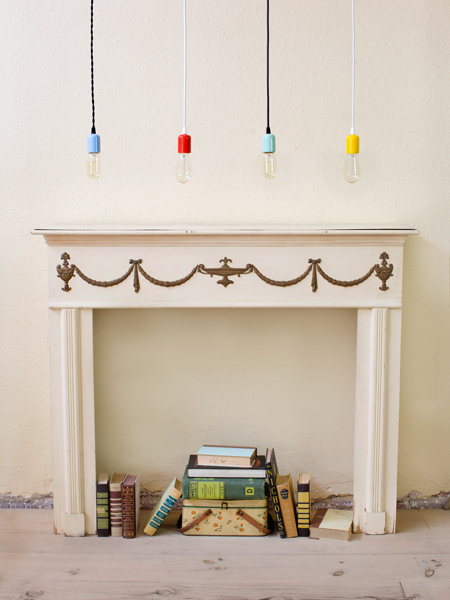 You can further customize your fixture with an array of cord options including a standard black or white cord or a solid color cotton or cotton twist cord for even more personality. If you're riding the vintage train, don't miss our variety of Edison style light bulbs, or for an edgier look, check out the Plumen Low Energy Light Bulb. This energy saving bulb offers high style and high savings lasting eight times longer than standard incandescent bulbs.