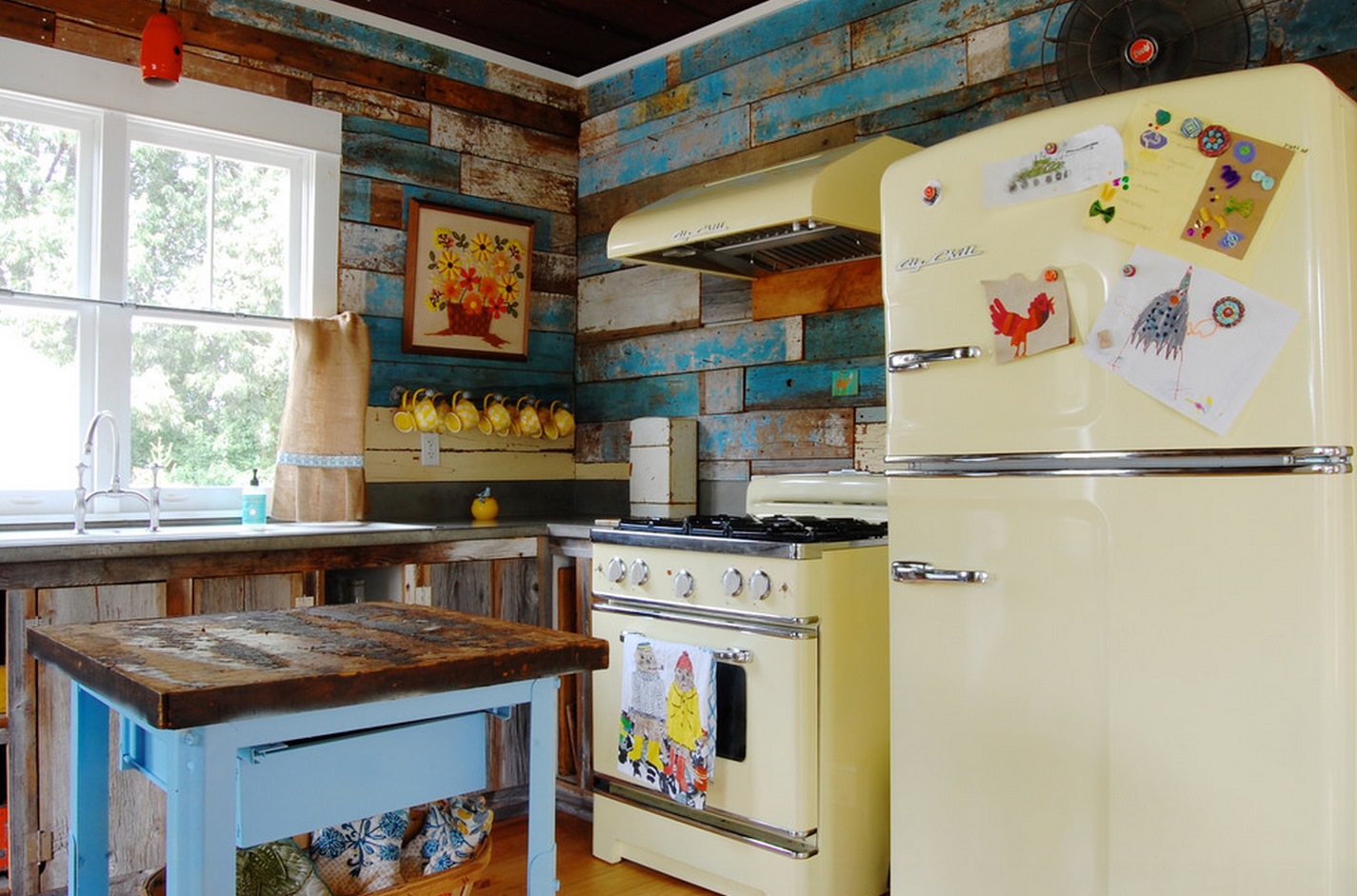 Alabama Farmhouse Chock Full of Colorful Country Style
Some matches are made in heaven. Red wine and dark chocolate. Cal Ripken and the Orioles. Gladys and her Pips. Then there's Mark and Kelley Ash. The architect-husband and artist-wife pair utilized their blend of talent and creativity to design and build Fox Heart Farm, their Alabama homestead. Recently featured on Houzz, the three-bedroom, 1,700-square-foot home sits on nine pastoral acres and showcases Kelley's eclectic taste with a cacophony of texture and color in every room.
"Our goal was to create a new house that looked like it was old and remodeled," says Kelley, owner of Sweet Gravy Studio. The original home was 1,000 square feet but the couple created an additional 700 square feet a year later to include a larger family room and a master bedroom. For the lighting, Kelley steered clear of modern fixtures.
"I needed an industrial look to go with the house," she notes. "I've known about Barn Light Electric for years since my background is in interior design, and we had used their fixtures in a previous home." For her Alabama homestead, Kelley fell in love with the Mig Pendant Light and installed one in her kitchen and several more on the porch.
"I like the Mig," Kelley says. "I like the idea of using something simple, something old, but with color." The Mig is a repurposed acetylene tank top that has taken the form of industrial lighting.
In the bath, Kelley chose an 8″ Esso Wall Sconce to highlight the vanity. This mini barn light packs a punch with its compact shade that is perfect for vanities, hallways, and other tight spaces. The creamy Jadite adds a fun splash of color to the wall and ties in nicely with the storage bench between the sink and toilet.
The complementary Bowie Wall Sconce, also in a Jadite finish, highlights the hallway between the kitchen and the new addition. This wall-hugging, American-made sconce is not only a compact fixture for indoor use, but is wet rated so it's perfect for outdoor locations too.
In this hallway, Kelley and Mark used salvaged wood from a barn to cover the walls so Kelley chose a white Austin Wall Sconce to stand out against the dark wood. The 10″ RLM inspired warehouse shade easily highlights the artwork on the wall and provides light for the hall which leads to the mudroom, master bedroom, and bath. "I like the fact that the fixtures add a pop of color to the walls," Kelley says. "And the porcelain enamel finish makes them easy to clean."
Barn Light Electric is the only manufacturer of porcelain enamel lighting in America, a type of lighting that was once a staple of the lighting industry in the early 20th century. Commercial grade steel is hand spun then three layers of porcelain enamel glass are baked onto the shade to produce the signature high-gloss finish that will never fade and is easy to maintain. These fixtures will provide Kelley and Mark years of use in their fabulous farmhouse home!
Photos courtesy of Sweet Gravy Studio