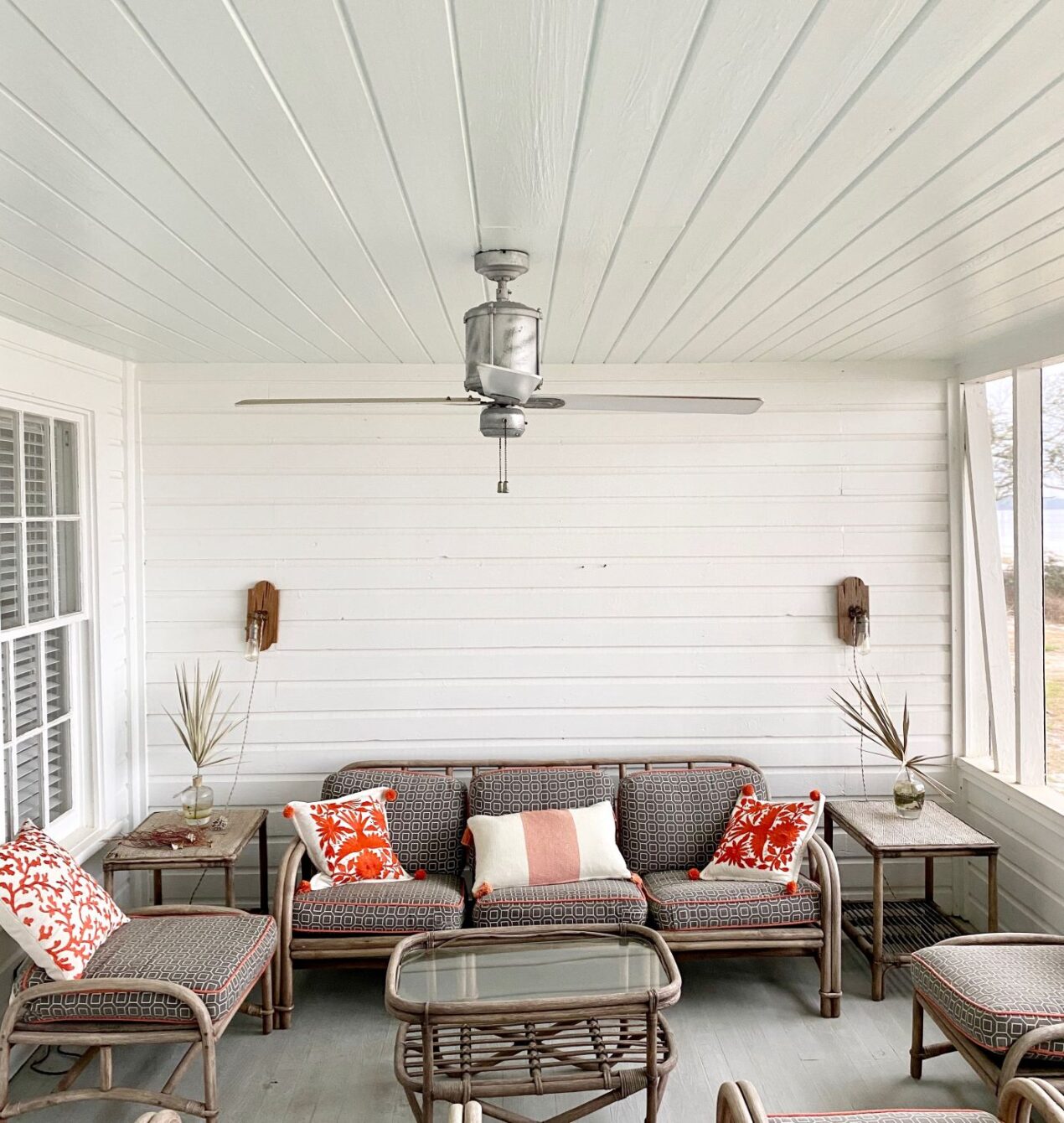 Fan-tastic Time to Prep Your Home for Warmer Months Ahead
In typical spring fashion, March is being fickle. Mother Nature can't quite let go of the frost just yet, but she teases with sunny days that make us long for flip flops and tank tops.
Spring will be here before we know it and right on its heels will be summer with its heat and humidity. Spring is a great time to consider installing ceiling fans in your home or place of business. Already have ceiling fans? Take a closer look and ask yourself — is the style outdated? Is the fan as energy efficient as it could be? Would it be more functional with a light kit? Is it just plain ugly?
If you haven't shopped around for ceiling fans since the builder installed those boring, basic fans, there are many new styles, colors, and options available that can quickly change how a room looks. Changing out your ceiling fans is one of the easiest ways to update a space!
Our collection of Ceiling Fans represents styles from the early 20th century updated not only with color and accessory options but with an energy efficiency that will make you smile every time you open the electric bill.
The Machine Age Galvanized Ceiling Fan comes straight from the Industrial Age with its rugged galvanized motor housing and galvanized blades. Customize this metal ceiling fan with blade size, finish color, and optional light kit. Accessories include fan and light hand-held controls so you never have to move from the couch to change the settings.
Have an awkward or tight spot that could benefit from a fresh breeze? Check out the American made Donna Oscillating Guided Fan which comes in three stylish finish colors and three blade options to complement most any dècor.
Now you may ask yourself….do ceiling fans really help cut cooling and heating costs? The answer, according to the Environmental Protection Agency, is a definite yes! In the summer, ceiling fans can reduce your use of air conditioning by creating a breeze in the room which gives a wind-chill effect on your skin. In the winter, by reversing the blade direction, you can help force the rising warm air back down into the room to keep you cozy.
Top photo courtesy of Andra Birkerts Design and Charles Myer & Partners