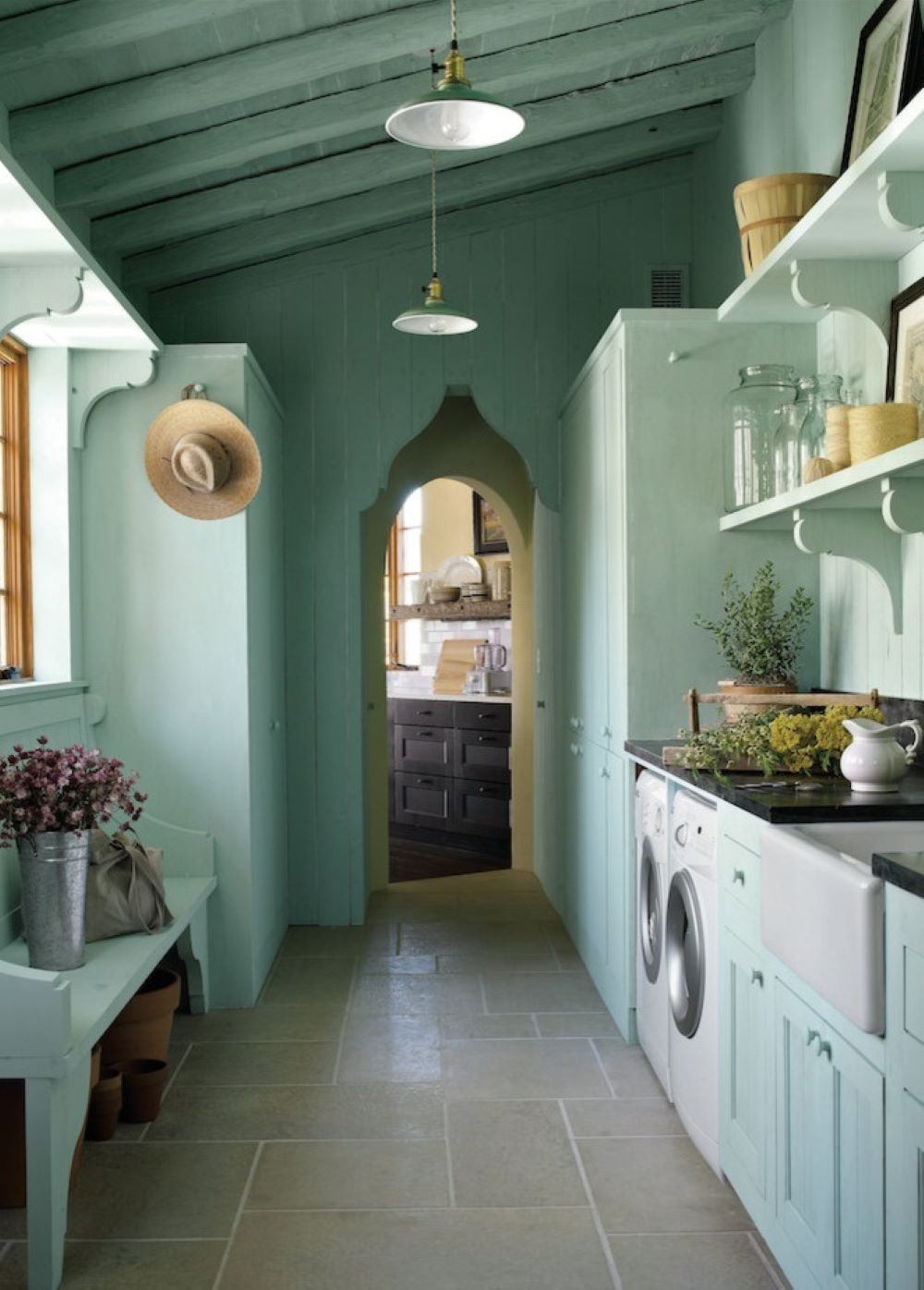 Vintage Reproduction Pendants for Southern Living Idea House
For more than 20 years, the good folks at Southern Living have inspired us with their annual Idea House. With an ensemble of talented architects and designers descending upon a new location each year, a showcase home is born chock full of color, texture, and creativity.
Back in 2011, the team, including San Antonio architect Michael G. Imber, traveled to the central Texas Hill Country to create a rambling European style home that utilized native building materials in a nod to its southern landscape.
While the entire home is stunning, we were thrilled that Michael chose our Sinclair Industrial Pendant Light for the laundry/flower room.
"I actually started the design with this space and, in turn, it inspired the entire home," Michael says. "The Texas Hill Country has become known for both its wine and lavender fields. I felt that if I could design a utility space that felt like a potting room rather than a laundry room, wouldn't that make being in that space so much more enjoyable?" We completely agree!
Michael chose the 10″ Sinclair in a Vintage Green finish with a brass paddle switch. He also added a putty-colored cotton twist cord to give this reproduction pendant a true vintage feel. A 40-watt nostalgic Edison style light bulb provides a classic finishing touch.
"A vintage style fixture was perfect for blurring the line of a modern laundry room and an ancient farmhouse potting room," Michael says. "The Sinclair fixture has that timeless quality to it, and the jewel-tone porcelain finish was a perfect complement for the powder blue walls of the space."
Like all of our porcelain enamel lights, the Sinclair is hand spun from commercial-grade steel in our manufacturing facility here in the USA. Multiple layers of porcelain enamel glass are hand applied to the shade which is baked in our porcelain oven to seal the glass to the shade. This process, once a staple of the lighting industry in the early 20th century, produces a high-gloss finish that will never fade and provides years of use.
"We needed something that gave ample light but acted as the 'earrings' of the space," Michael notes, "pulling the entire space together as a stage set, transporting one to a different place and time."
Photos courtesy of Tria Giovan for Southern Living and Michael G. Imber Architects