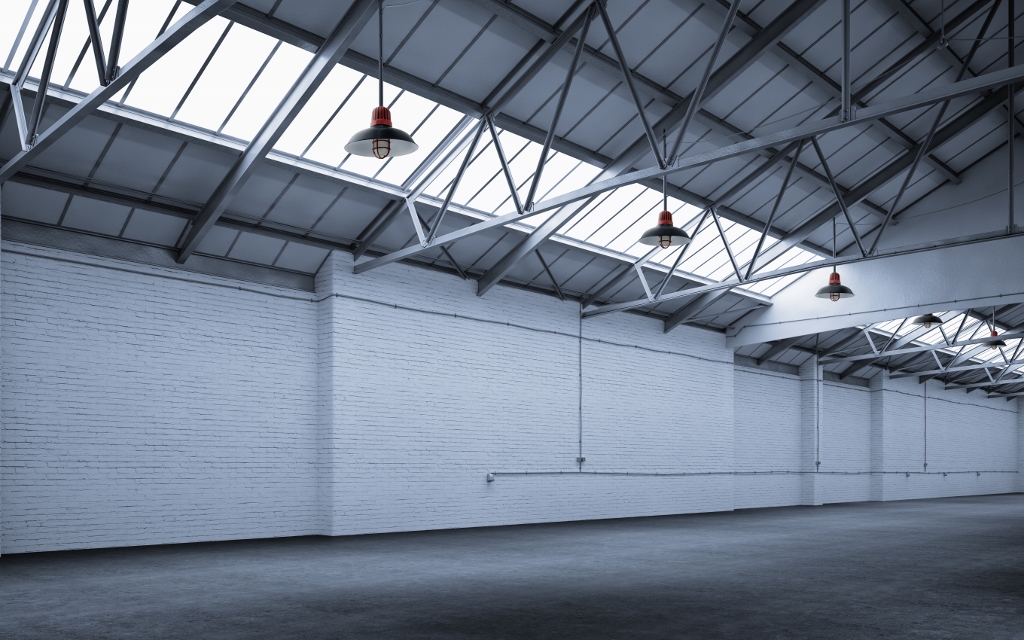 Expanding Lineup Collection Offers Super Efficient, Stylish LED Fixtures
It's midseason and two new stars are joining our Lineup Collection today! The Outfield and Gridiron Series are the latest heavy-hitters in our commercial LED lighting offerings. The dome-shaped profile of this new fixture presents a mid-sized shade perfect for high-traffic commercial spaces in need of crisp, bright lighting. These shades complement the other players in the lineup — the deep bowl look of the Overtime and Kickoff and the traditional warehouse shade of the Playoff and Scrimmage.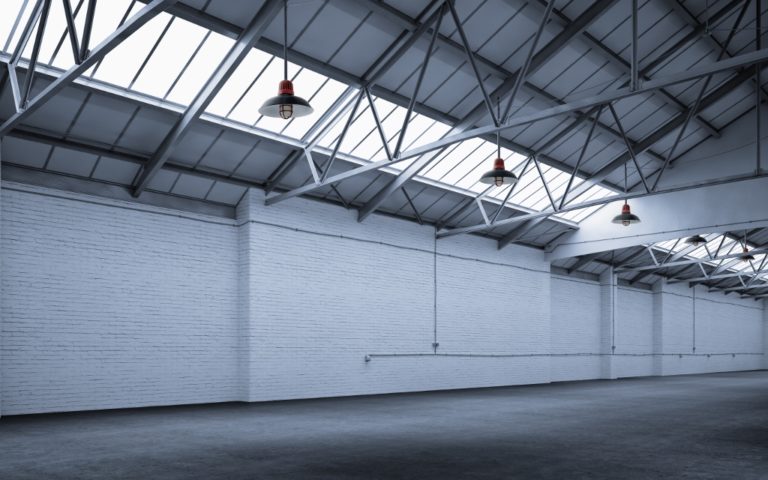 With an industrial flourish in its design, the Outfield features a handspun, commercial-grade aluminum shade. An integrated module that includes an LED chip on board (COB) offers an unprecedented 61,000-hour lifespan and converts electricity into illumination with far more efficiency than standard options. Up to 5,400 lumens and multiple color temperatures give every commercial space its desired atmosphere while significantly reducing a building's overall electricity demands with up to a 90% efficiency typical.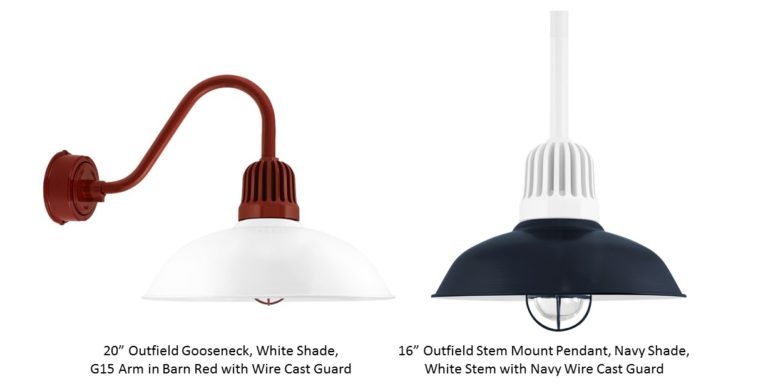 The Outfield is available in multiple mountings including a gooseneck light and four pendant styles. The Outfield Gooseneck, Stem Mount Pendant, and Two-Light Stem Mount Pendant are all wet rated for exterior or interior use.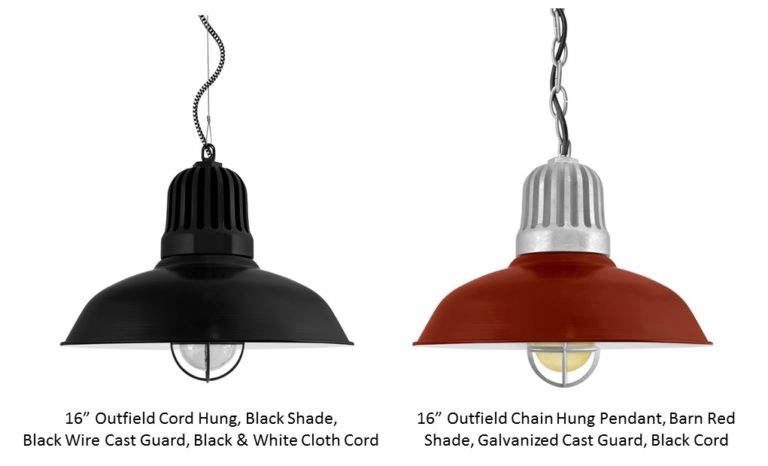 The Outfield Cord Hung and Chain Hung fixtures are either dry or damp rated depending upon the cording option chosen. Like all of our handcrafted fixtures, multiple customizing options are available including more than two dozen powder coat and natural finishes, multiple cording colors, plus LED and color temperature options.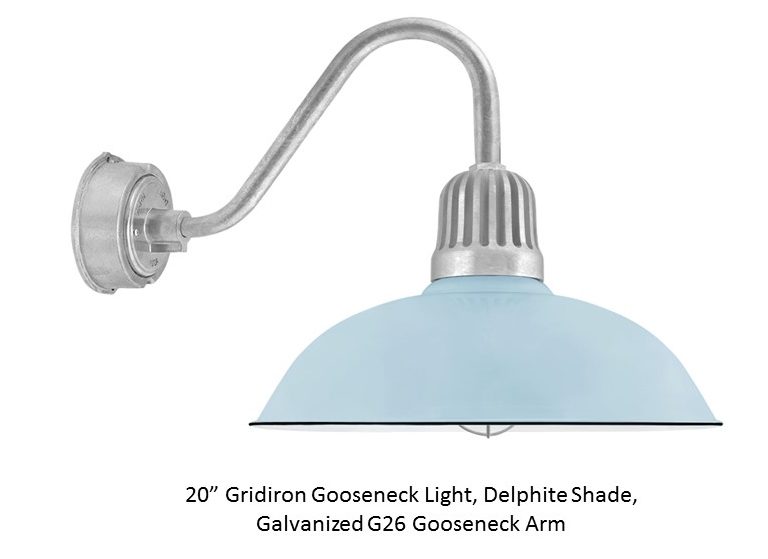 All of the style and energy-efficient features of this light are also available in a porcelain enamel version known as the Gridiron. Hand spun from commercial grade steel, the Gridiron features a high-gloss, never-fade finish perfectly suited to malls, sporting venues, and large pavilions. The American-made Gridiron, like its powder coat cousin, comes in Gooseneck, Cord Hung Pendant, Stem Mount Pendant, Two-Light Stem Mount, and Chain Hung Pendant styles.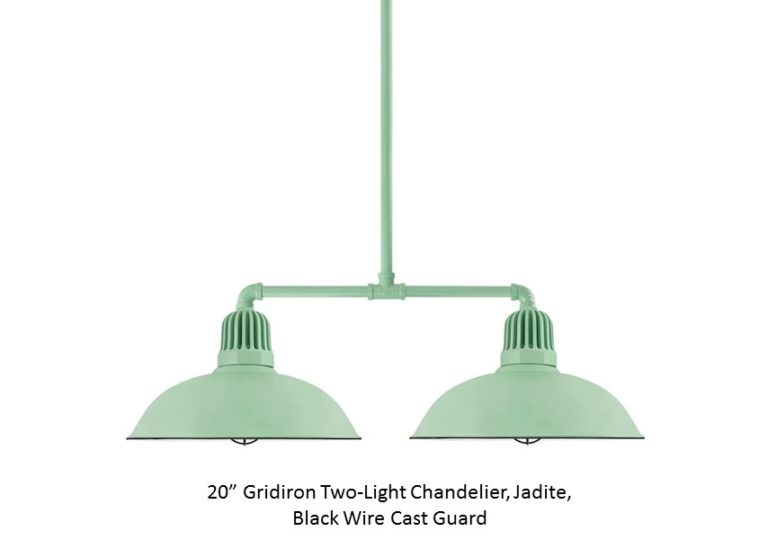 Stylish and beautiful, the Gridiron's integrated LED components allow commercial buildings to meet "green" energy codes while a heatsink feature keeps the fixture cool. By integrating these LED components directly into its structure, both the Outfield and Gridiron consume very little electricity as they produce extremely bright illumination. Along with LED lighting's financial and environmental benefits, maintenance requirements associated with large commercial areas are also greatly reduced.