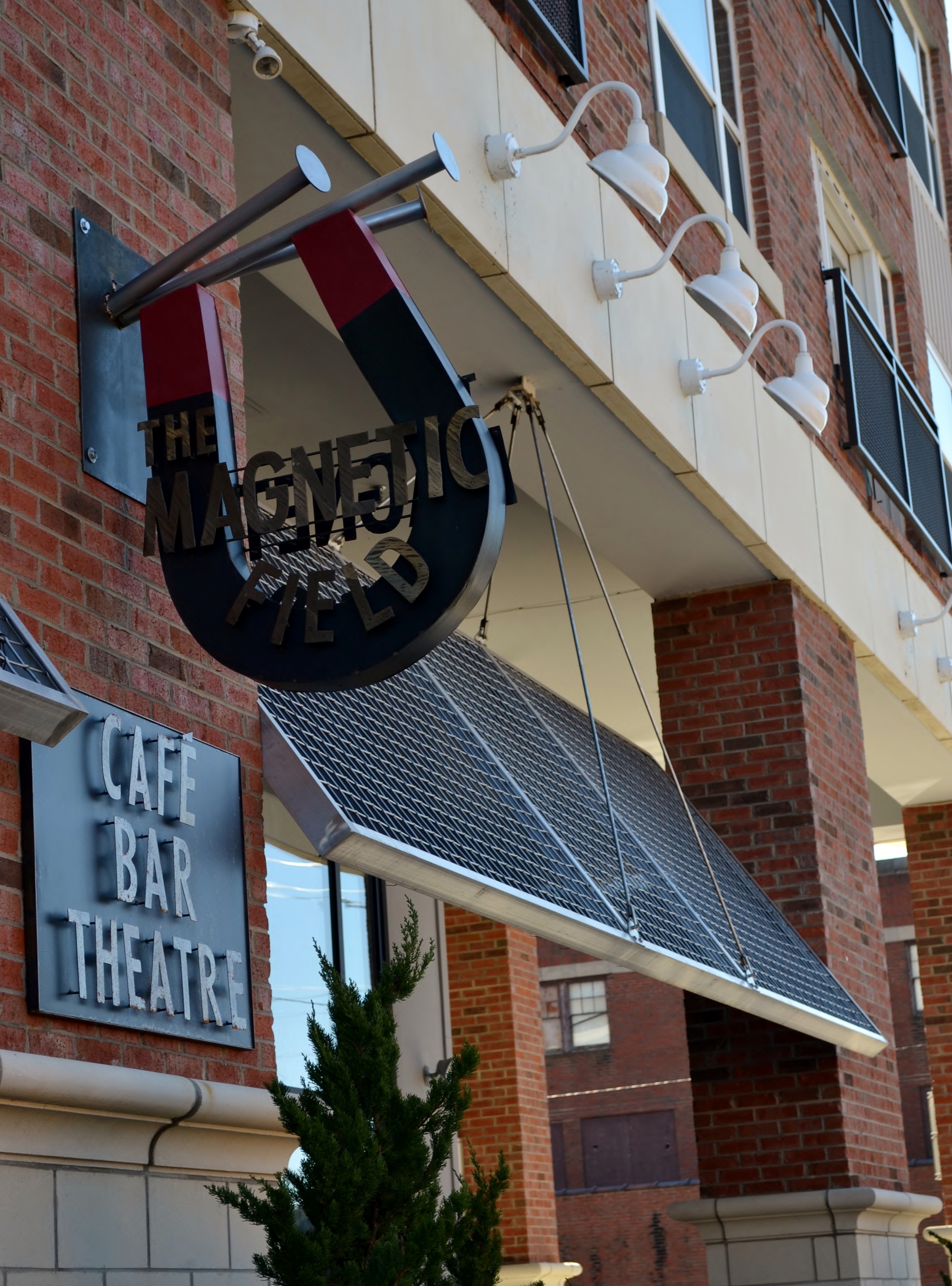 Emblem Shades Attract Patrons to Magnetic Field Restaurant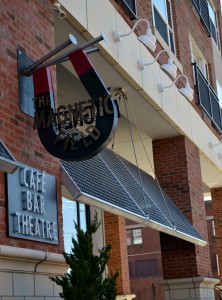 Asheville, North Carolina is rapidly becoming a popular Southeast destination for foodies who enjoy the amazing variety of restaurants found in the town. One of the area's newest offerings is The Magnetic Field, a cafe, bar, and performance house where you can come for drinks or dinner and enjoy a professional performance all in the same place. The establishment hosts all types of shows from theatre performances and music to stand-up comedy and dance and is the only theatre in the Southeast to present all original works.
Located in the growing River Arts District, patrons are guided to the door by a giant magnet-shaped sign and a lineup of white emblem shades that illuminate the industrial metal awnings and the sidewalk below. These fixtures are very similar to Barn Light Electric's Emblem Shade, part of our collection of Gooseneck Sign Lighting. These Emblem Shades come in four shade sizes ranging from eight to 16″ wide, and there are almost 50 unique gooseneck arm options to choose from for your new fixture.
These versatile, American made lights can take on a vintage look by adding a wire cage or cast guard and glass. The glass is available in several colors and textures including ribbed, frosted, or crackled glass.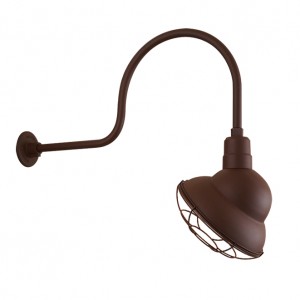 Need something more petite to light up a restaurant menu, hostess stand, or piece of art on the wall? Our Barn Light Mini Emblem Shade is a dainty six inches wide and is the perfect accent light for home or commercial settings. Its rounded, stacked shade design echoes its larger cousin and comes straight from the Art Deco and streamline movements of the mid 20th century. Three dozen finish colors are available for the Mini Emblem Shade and, with more than a dozen gooseneck arm sizes to choose from, your directional light will have just the right angle for your space.