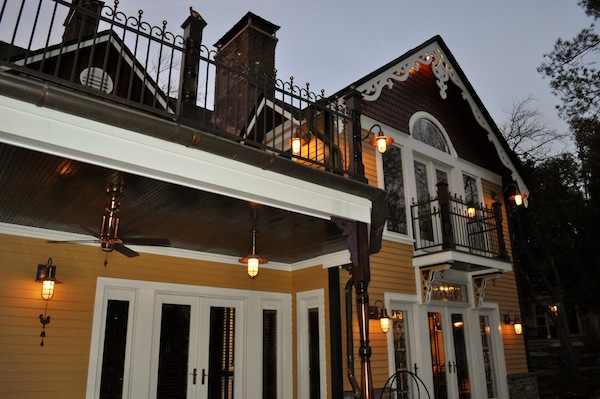 Interview with the Pros | Q&A with Renovation Enthusiast
Author, painter, and owner of Rooster Design, Jeri Glatter applied her artist's eye to the renovation of The House at Rooster Ridge in New Jersey. To create a vintage but updated look to the lighting, Jeri chose barn style fixtures characterized by a fluted look, including goosenecks, pendants, and sconces. In addition, Radial Cast Guard fixtures and a Machine Age Polished Copper Ceiling Fan create a warm glow that highlight the beauty of Rooster Ridge.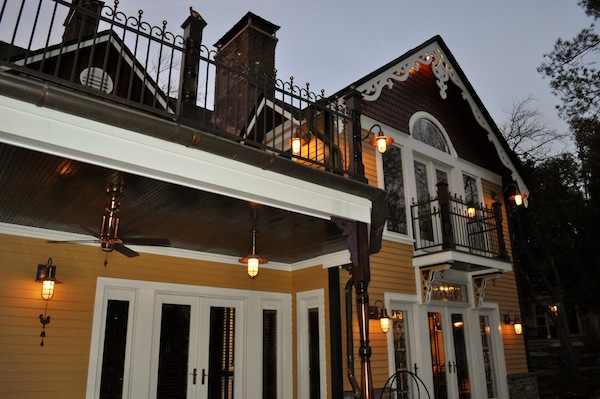 Q: What shape was the house in when you started the renovation?
A: The house had previously been renovated in 1984 and this most recent project created only 20 additional square feet. This project was more about upgrading and updating the heating and air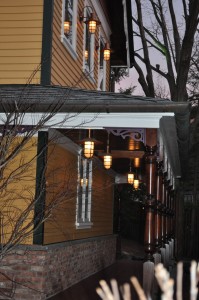 conditioning, the roof, appliances, and, of course, the lighting.
Q: What was your overall goal as far as design renovations?
A: The driving force behind all decisions was to pay as much attention to detail as possible. Each area was addressed individually to highlight the space and what it would eventually contain.
Q: What feel were you striving for?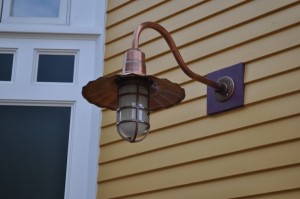 A: We developed a style which incorporated vintage and industrial pieces — the original version of recycling! We captured the charm from antiques and collectibles and yet were able to function in the present by also using new vintage pieces.
Q: Why did you choose lighting from Barn Light Electric for this house?
A: From a style aspect, we find it creates a vintage feeling while still remaining fresh and upscale. As we have a barn at Rooster Ridge, the barn style lighting is a natural; however, bringing it indoors as we did created a conversational impact that we thoroughly enjoy. Guests always comment on the lighting!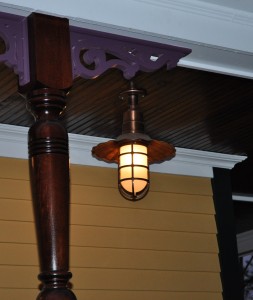 Q: What do you like best about your new lights?
A: The appearance which includes the aspect of quality. The lights create a mood and make a huge statement both from a style perspective and quality. The lights are solid looking, command attention, and evoke a warmth and vintage charm as a welcome to our door.
Photos Courtesy of Jeri Glatter