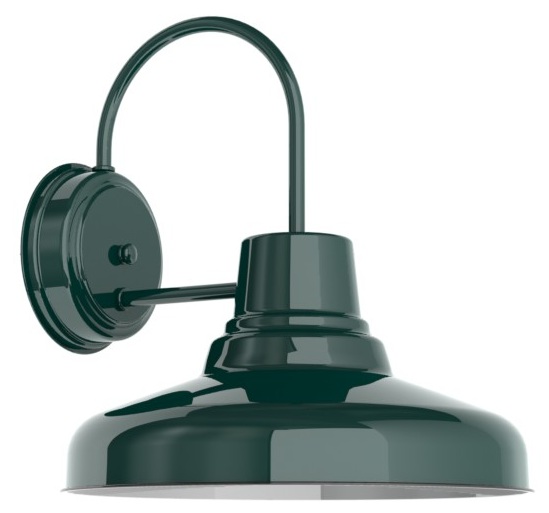 New Barn Lights Draw Inspiration from Vintage Colors & Styles
Drawing inspiration from color is something that we love to do here at Barn Light Electric. For example, one of our most popular finishes, Jadite, was inspired by vintage dishes and other cooking supplies from the 1950s. However, color inspiration isn't the only way to draw upon those ideas floating around in your head. Check out this photo from Apartment Therapy's feature, Going Green. An undoubtedly vintage stove bears a great vintage green tone. Whether it's authentic or a reproduction, we're obsessed!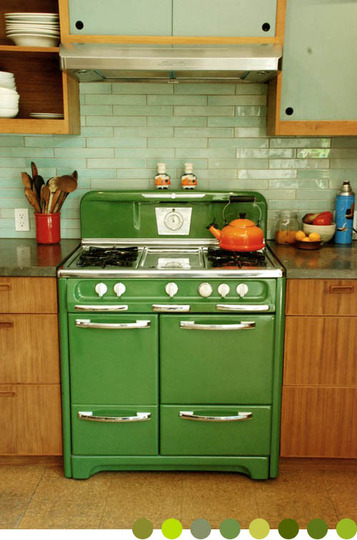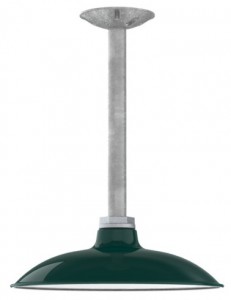 Speaking of reproductions, have you checked out our newest powder coat reproduction lighting? The Sinclair Stem Mount Pendant isn't only an old Buick model, it's a new reproduction light fixture, sure to be a customer favorite. Inspired by the Sinclair Pendant Light, we took it's design and shallow shade and transformed it into the ideal outdoor light. All of the wiring is safely enclosed in the sturdy stem mount making it wet rated for any space!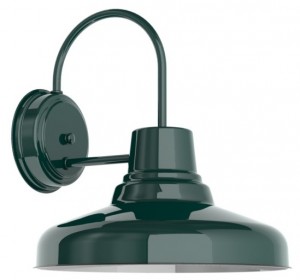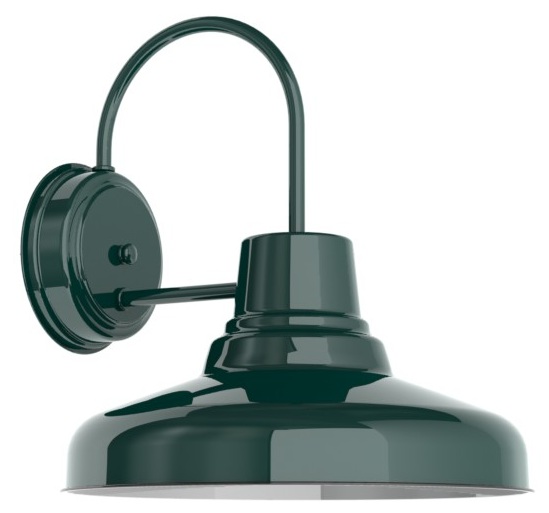 Going back to our exclusive line of American-made porcelain enamel light fixtures, we're handcrafting a whole new line of wall sconces. We've taken some of our favorite shades and transformed them into compact and versatile light fixtures. Great as exterior entry lights or even vanity lighting in a retro bathroom, the Union Wall Sconce mimics a midcentury modern style fixture in a new style, never seen before!
We're always looking for suggestions from our customers, so if you have any ideas to present to us, we'd love to hear them! Want to see a particular finish available? Let us know! Or maybe a particular shade that you love, but isn't available to mount how you like? Feel free to contact us, we're more than happy to hear your thoughts and ideas, and even work up a custom quote!
Top Photo Courtesy of Apartment Therapy