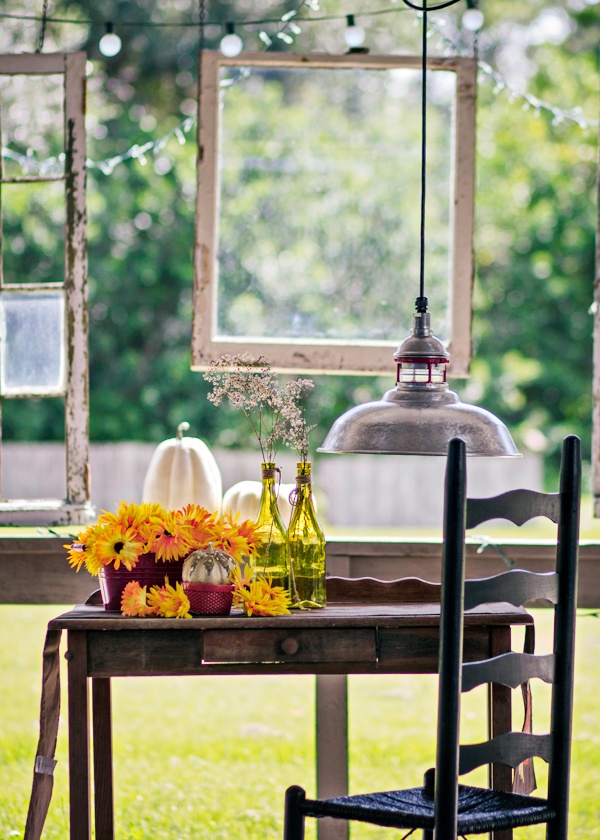 DIY Decor for Your Home: Setting the Stage for Fall
Today is officially the first day of Fall. Down here in Florida, we haven't noticed much of Mother Nature making changes this time of year, but in northern parts of the country, we're jealous of the fall foliage surrounding your areas! Fall is one of the most fun seasons to decorate for — it could be the warm colors or even the feel-good holidays. After all, who doesn't love a good scare at Halloween or that giant turkey on the table at Thanksgiving.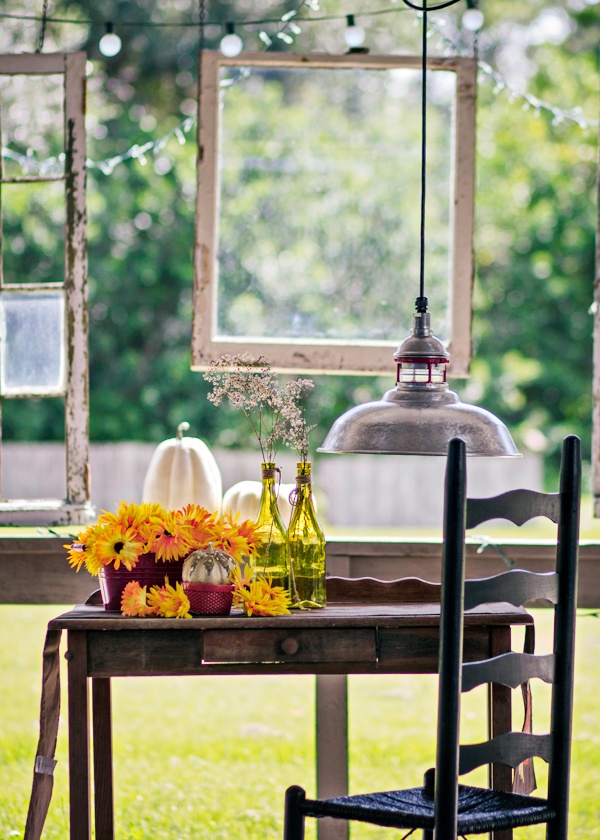 Many thanks to the DIY trends around the globe for innumerable decorations for Fall. Get the look shown here with a few pieces that can probably be found at local thrift stores. For those lazy weekends, this is the perfect way to dress up your home with minimal DIY effort. After all, who said DIY projects have to go above and beyond the normal level of craftiness?
Keep a simple color palette in mind consisting of warms tones: reds, oranges, and shades of yellow. Throw in a rich olive green accent to offset the fiery shades. Getting up early and heading out on the estate sale and garage sale circuit may be one of the best ways to set the stage for Fall in your home. Who knows, you may find that classic piece that becomes a family treasure. Consider using non-conventional pieces in a new way. Perhaps that old office desk may make the perfect buffet to display fine china.
Add a rustic light fixture to any table setting or vignette to create a whole new atmosphere. Shown here is The Outback Pendant, a customer favorite. However, we recommend taking advantage of our Vintage Lighting Sale at vintagebarnlighting.com. This is a rare chance to take advantage of our selection of restored and rewired classic pieces — pieces that typically aren't discounted in other site-wide sales!