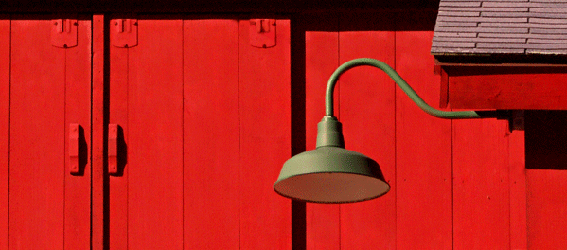 DIY Decor for Your Home: Barn Light Edition!
Have you ever found yourself browsing through the Barn Light Electric website, and caught yourself thinking out loud about a few things? You're not the only one, as we find many of our customers asking the same things. How did all of this get started? Where are your barn lights made at? Once they find out the answers, the reaction is generally the same as well: Wow, you really are a small business!

Barn Light Electric started out as a hobby for the owners, and has essentially brought back the methods that were considered to be gone with the wind. As the primary manufacturer of porcelain enamel light fixtures in the United States, we encounter many people with the same dream as us. Quite frequently, we even get people calling in to find parts for their own DIY projects!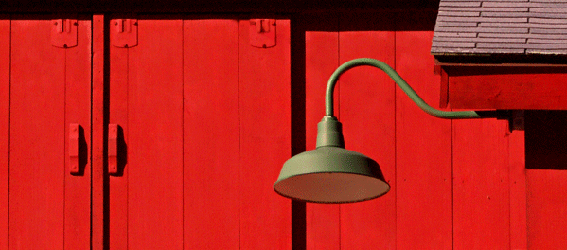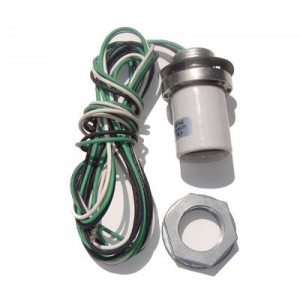 Well, what sort of parts could you need from Barn Light Electric for a do-it-yourself job? We have a host of items in our Barn Hardware category to help people out with restoring their garage sale finds. That vintage porcelain shade you found that is in great shape can be given a new life with a socket assembly, gooseneck arm, and even a unique Edison bulb. Some projects don't even have anything to do with light fixtures, surprisingly! Just think about it…take a pair of gooseneck backing plates and thread a stem extension between for an industrial chic curtain rod or photo display.
What DIY project would you like to see featured on our blog next week? We're in the Halloween spirit, so you can be sure to expect to see some spooky schemes and scares. What do you have up your sleeve for the haunting season? Tell us on our Facebook page, we may even attempt to recreate your project!