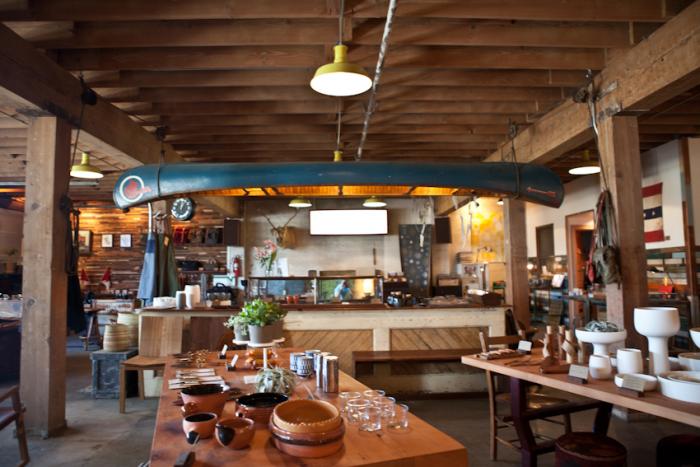 Classic Warehouse Shades Add Splash of Color to Artists' Retail Space
A few weeks ago we featured a building in North Portland, Oregon that has been reclaimed and refurbished into studio space to accommodate the area's growing artistic movement. In that early September blog, our focus was on the bare bulb industrial style pendants used in the space along with low-energy Plumen Light Bulbs.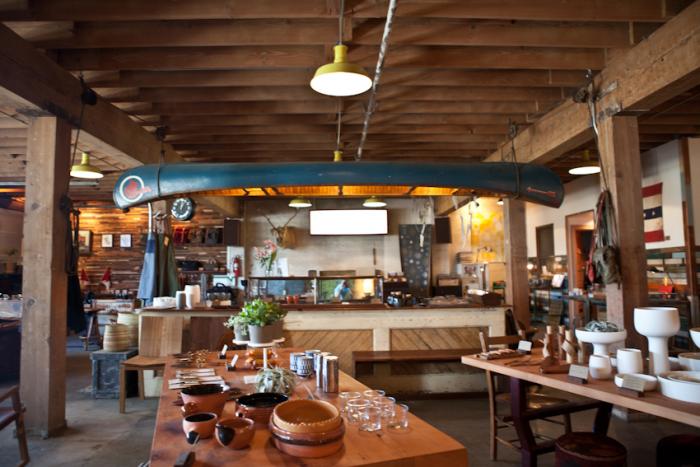 Today, we are taking a tour downstairs where the 2,500-square-foot space has been transformed into the Beam & Anchor retail shop which sells art and crafts from all over the world — and just upstairs. The interior design is an industrial lover's dream with loads of reclaimed materials finding new life. A 1920s-era canoe hangs over the counter and bright yellow warehouse shades add color and vintage style to the space.
These shades are much like the Bomber Pendant Light, part of our collection of Barn Pendants. The Bomber has classic warehouse shade styling with a deep bowl and a range of sizes from 11″ to 17″ wide. The beauty of this fixture is that it can be customized in dozens of ways to fit most any home or office style from traditional to modern. Start with one of our gorgeous powder coat finish colors that begin with basic Black and Galvanized and run through the rainbow with Dark Green, Barn Red, Buttery Yellow, and Royal Blue. Choose a standard black or white cord or pump up the style with a colored cotton cord or a cotton twist cord. For some vintage flavor, consider a wire guard or cast guard and glass. The Bomber also comes in a Stem Mount Pendant if you prefer a more formal look.
The entire Bomber family is a great choice for commercial lighting venues such as this retail setting thanks to quality American made craftsmanship and durable finishes that provide years of service.
Top photo courtesy of Remodelista