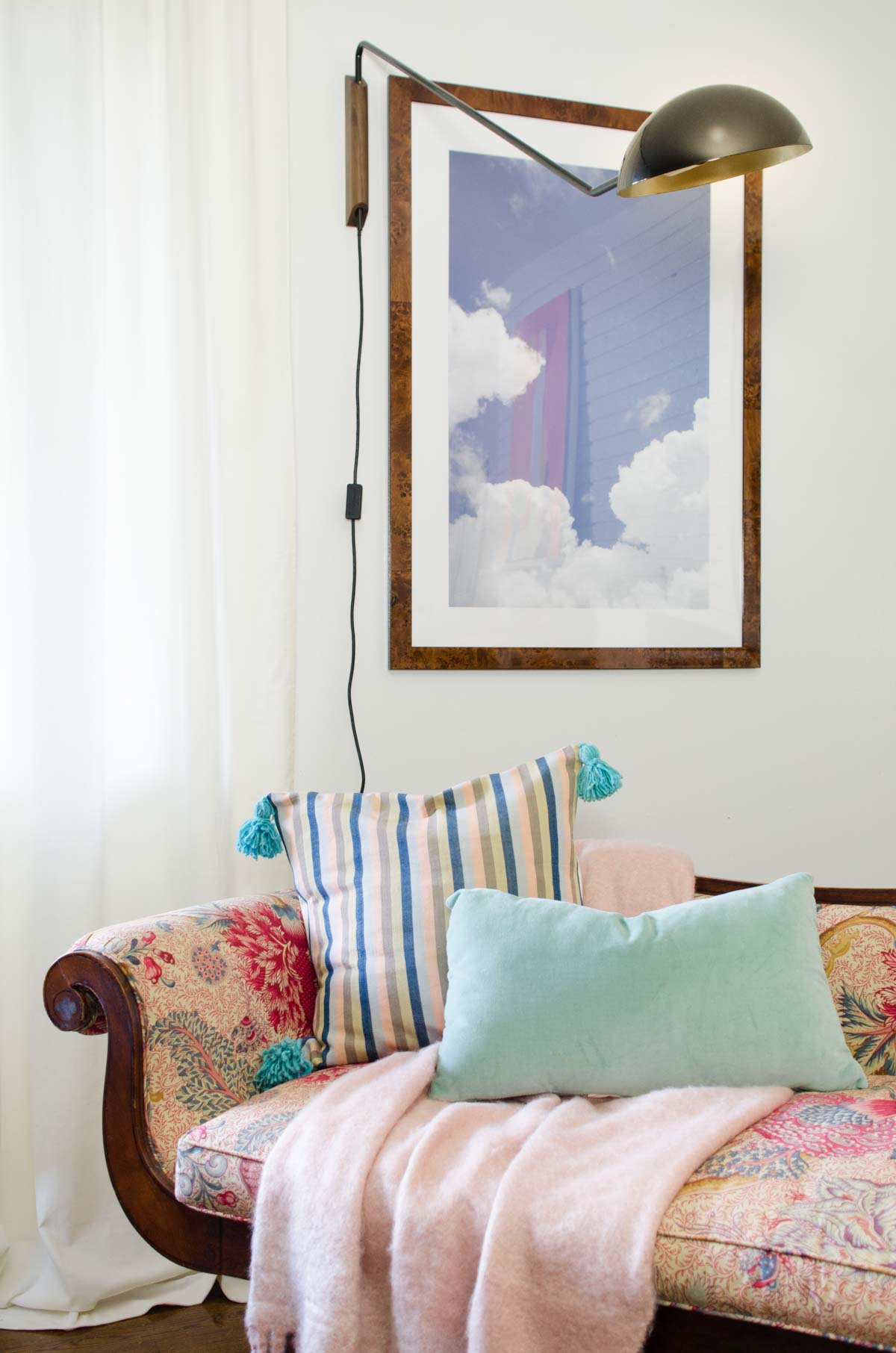 Young Atlanta Blogger Dishes on Wall Sconce Lighting
When we attended the Design Bloggers Conference a few weeks ago in Atlanta, we enjoyed catching up with old friends and meeting dozens of new interior designers and bloggers. One new face belonged to Kevin O'Gara, an Atlanta native who created his own blog, Thou Swell, three years ago which has been steadily gaining followers ever since.
Did I mention he's still in high school?
With a fresh eye for design and a passion for sharing home, garden and decor tips, Kevin will head off this fall to Cornell University's Design and Environmental Analysis program. We asked Kevin to take over the blogger's chair today and give us his thoughts on the humble wall sconce.
Kevin — Wall sconces have become a go-to light fixture for me for their versatility and their ability to create intimate, ambient lighting. Although some sconces serve a very functional purpose in a room, they can also provide the perfect accent when framing a mirror or piece of art on the wall.
While long-arm sconces stretching over larger seating in the living room or bedroom are favorites of mine, I also love smaller, low-profile numbers in sets of two or three in a kitchen or bathroom. They can spotlight specific areas or provide general lighting in places where a table or floor lamp doesn't fit.
A single sconce looks great in a nook or above a desk, especially if it has a longer arm, but in other scenarios, it makes most sense to use them in groupings of three or four.
For task lighting over a desk or bed, swing-arm or adjustable arm sconces work well for easily moving the light over a book or workspace. Some sconces also provide up lighting which adds a dramatic touch to the ceiling and looks especially great on a tall wall.
When it comes to installation, plug-in sconces can be easily installed without any electrical work. This makes them perfect for custom lighting in a rental home or apartment. Cords come in a variety of colors too which adds to their style.
From hello at the front door to goodnight by the bedside, wall sconces can be used in almost any vignette or seating area and are one of the most versatile light fixtures you can use throughout your home!
Kevin O'Gara is an interior design blogger and high school student in Atlanta, Georgia, sharing home, garden, and entertaining inspiration on Thou Swell.