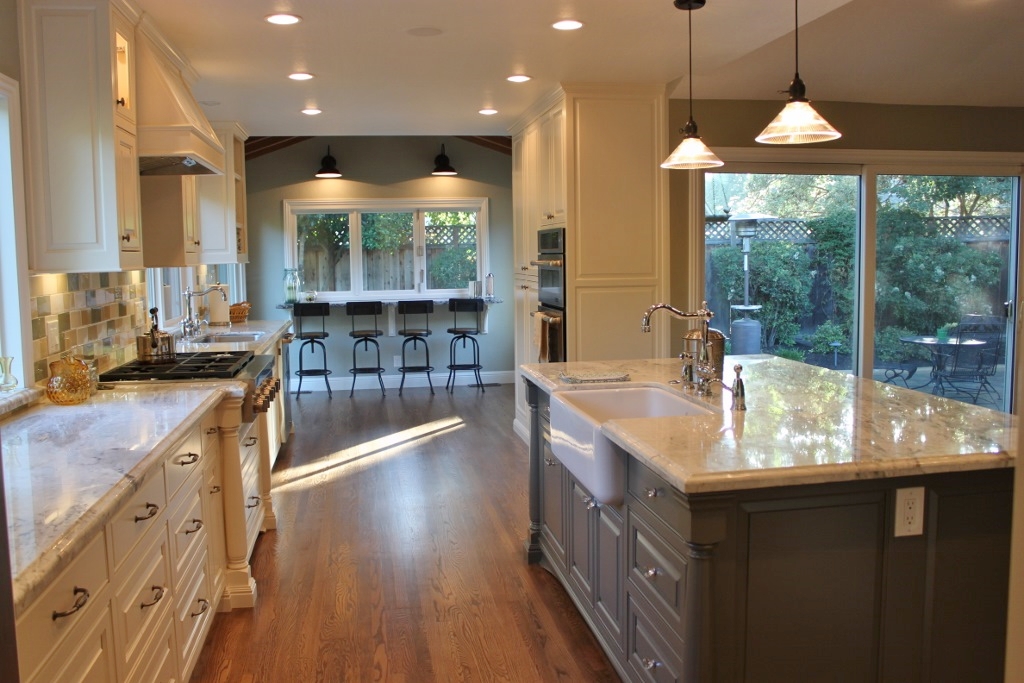 Design 101: How to Layer Light Like a Pro with Serena Armstrong Interiors
With the mighty Pacific to the west and San Francisco Bay to the east, Marin County, California, is an area steeped in natural beauty and history. It's also home to interior designer Serena Armstrong who enjoys traveling throughout the area helping clients create spaces that are a careful blend of old and new with a look that feels collected over time. Her blog, Farm House Urban, is a great place to see some of Serena's projects unfold.
Today, Serena agreed to take over the Barn Light Electric blog and talk about how to effectively layer light in a space for our Design 101: series.
Serena: My belief is that a home should be a place of peace, comfort, and happiness, and I strive to create spaces for my clients that reflect these ideals. Well-planned lighting is paramount to the aesthetics of any space and gives a homeowner flexibility in the functionality of the space.
One of the best ways to achieve this flexibility is to layer the light in a room. I often start with a statement piece, perhaps a chandelier, then use other types of lighting to work with the statement fixture. For example, I just did a project where the kitchen, dining room, living room, and family room made up the four corners of one large space. The focal point of all these spaces was the fixture over the dining room table. You could see it from everywhere and your eye was drawn to it as an anchor in the space. 
Once you have a central pendant or other fixture, you create more layers by adding sconces to the wall, pendants over the island, table lamps, and maybe even recessed lighting into the ceiling. This effectively gives you plenty of options for lighting the space. A birthday party with kids around the kitchen island requires plenty of light while a late-night cup of tea for two should offer a more subtle touch.
And I always use dimmers. Always — with all my lights. There are times when you need really bright light like on a dark gray day, but you want to be able to tone it down when necessary. There's something really uplifting bringing light into a room then, as the day progresses, you dim the lights or turn a lamp on for ambiance. Dimmers add a lot of options and give homeowners the flexibility to use lighting effectively at different times of the day and for different functions.
Serena began Serena Armstrong Interiors eight years ago. She loves adding modern farmhouse aesthetics to homes from the wine country to the city and back!