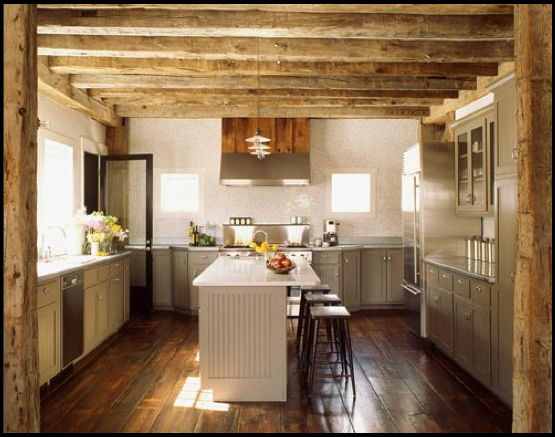 Delicate Farmhouse Lighting for a Rustic Kitchen
Most say that the kitchen is the heart of any home, so why not start your quest for country styling right there? Creating the perfect rustic atmosphere in your home is simpler than you think. While it's not all about earthy tones and repurposed wood, those are a few key elements. It's really all about simplicity, functionality and grace – with a splash of being able to freely move about the space.
Storage is a huge deal in any kitchen, no matter what the style is. Every pot, pan and antique skillet needs to have a designated place.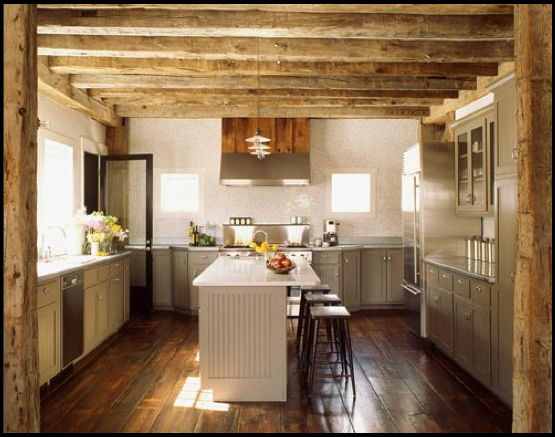 Hide your not so pretty dishes behind closed doors, but feel free to coordinate jars for flour and sugar to place on the counter top for easy access. Delicate porcelain serving ware can be shown off with open shelving or glass front cabinet doors.
If you haven't noticed through browsing magazines and design websites, most country kitchens also incorporate an island whenever possible. The kitchen island shown above becomes a convenient, informal dining area, extra prep station and additional cabinet space. Set your little ones here to finish up homework – this means you can keep an eye on them while you're getting dinner ready or packing up the next day's lunches.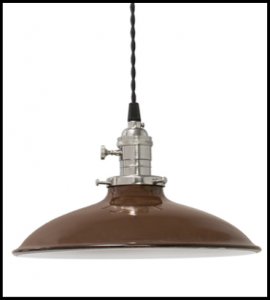 While it appears this kitchen is the total package, it does require adequate illumination for those working within it. Sure, the windows do let in plenty of natural light, but rustic pendant lighting like the Ivanhoe® Sinclair Industrial Porcelain Pendant are suspended from the eye-catching wooden beam ceiling for a true farmhouse look. Farmhouse lighting was once difficult to locate (especially at an affordable price), but the times have changed! The Sinclair Pendant starts at a low $159.00 and features so many ways for complete customization. For a natural, earthy look, we recommend the bronze enamel finish with a putty cotton twist cord – of course we can't forget an authentic Edison Light Bulb either. Our selection of Nostalgic Edison Bulbs up the ante when it comes to true farmhouse lamps and country styling.
Top Photo Courtesy of Digs Digs