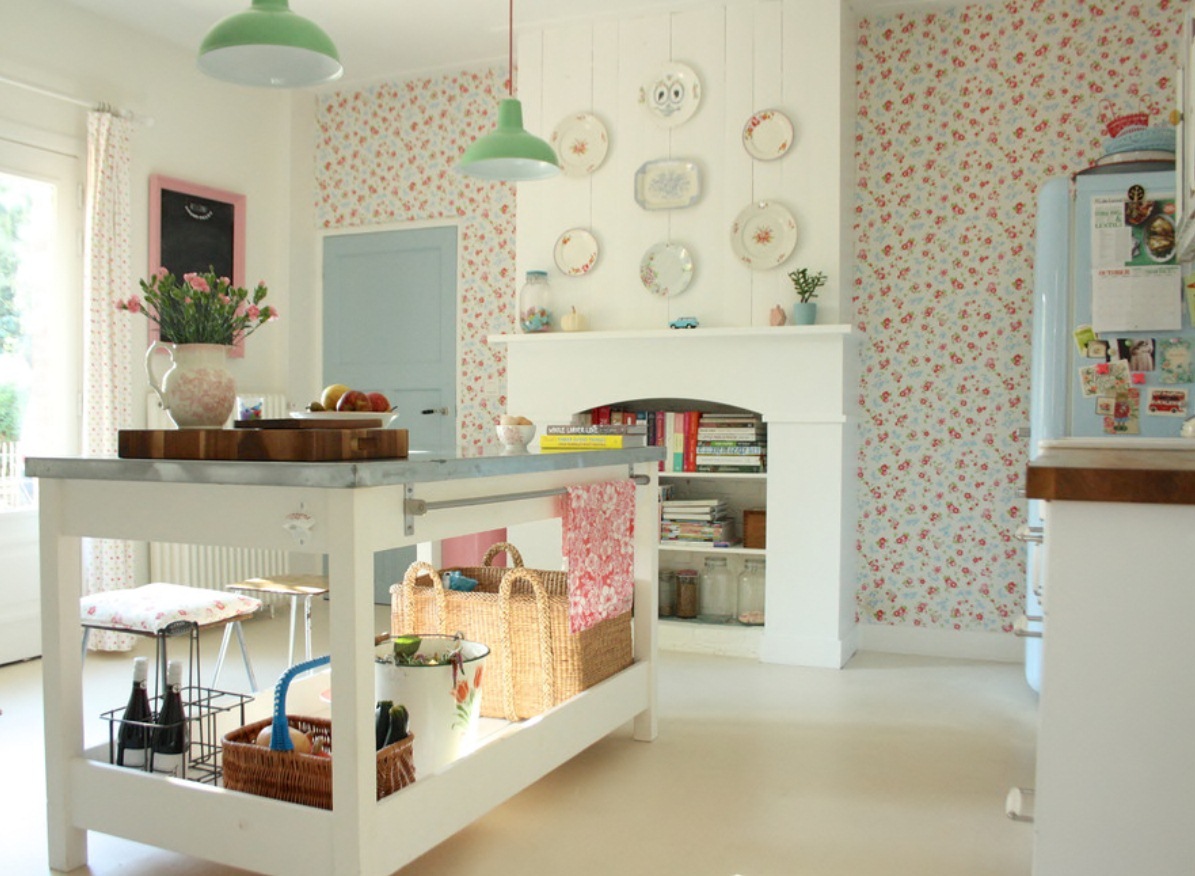 Deep Bowl Porcelain Enamel Pendant Adds Colorful Touch to Kitchen
Let's face it — women spend a lot of time in the kitchen. It is what it is, and it's not necessarily a bad thing. Especially when your kitchen is light-filled and a comfortable place not only to prepare meals but to relax with the kids after school or enjoy an evening cuppa tea with that last brownie you tucked away. This inviting space is full of feminine details from the floral wallpaper and plate collection to the pink framed chalkboard and baby blue fridge. Complementing all of these light touches are the cord hung pendants in a soft mint color which really pops amidst all the pink and blue.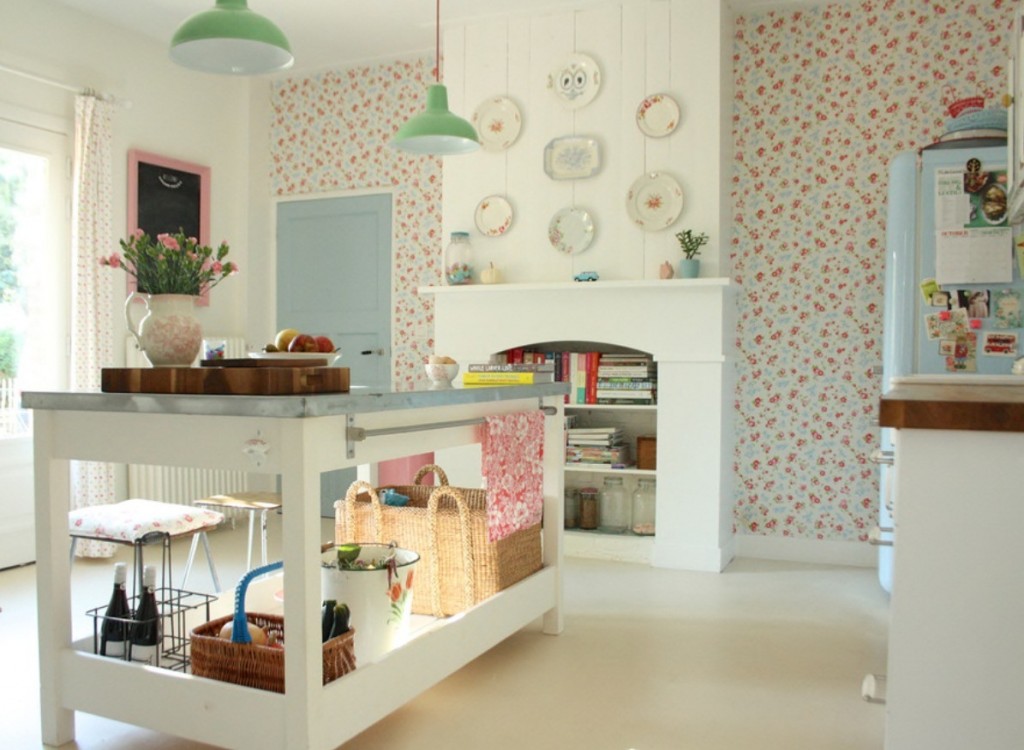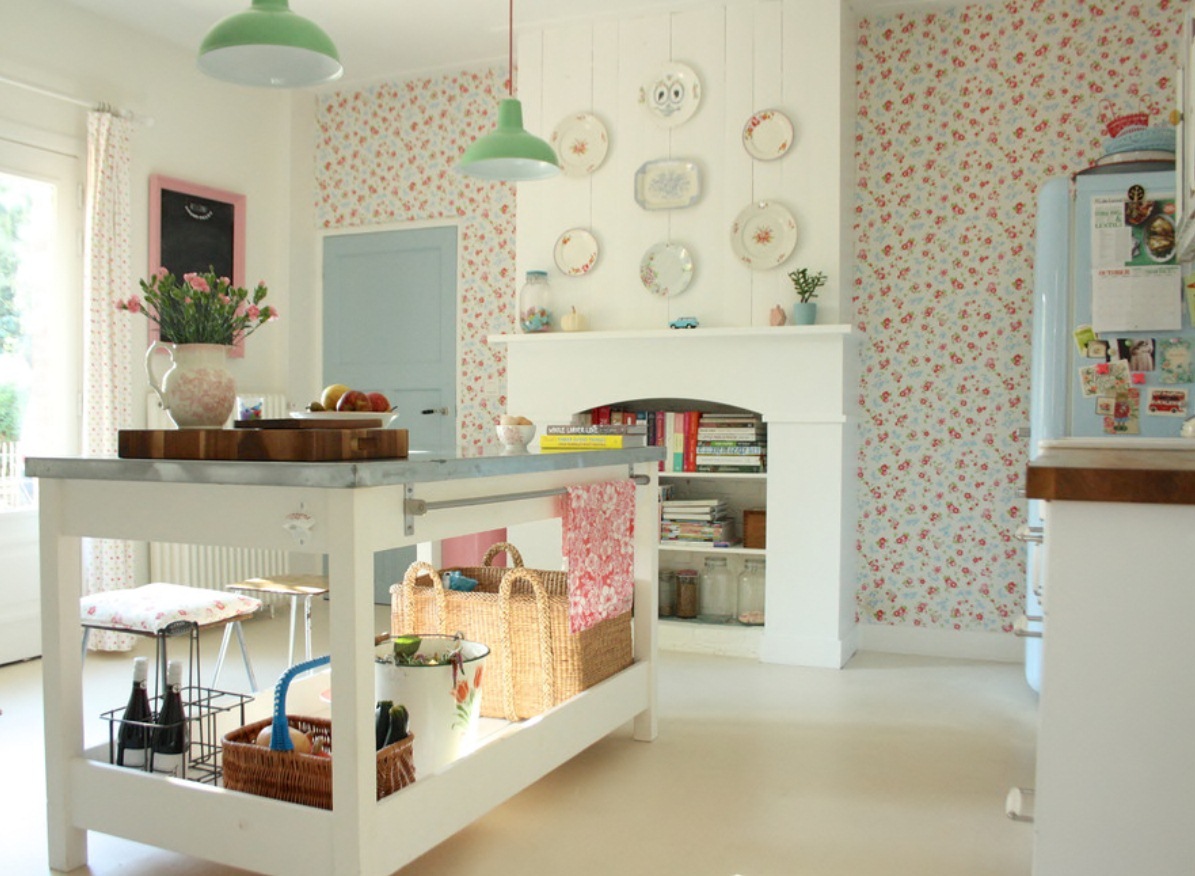 These pendants are much like our Ivanhoe® Wilcox Deep Bowl Porcelain Pendant available in a similar Jadite finish. This American made pendant comes in five shade sizes starting with a diminutive 8″ size suitable for a breakfast nook up to a generous 16″ version that works well over larger surfaces such as kitchen islands and dining room tables. You can customize the Wilcox in a variety of ways to create a light as unique as your own space.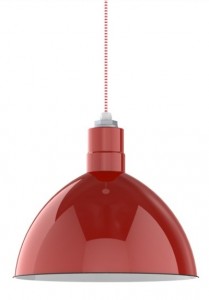 Choose a standard black or white cord or jazz it up with a colored cotton twist cord. For some vintage flavor, add a wire cage or cast guard and glass which can be customized with finish color and glass choices. Add a nostalgic Edison Style Light Bulb for an even more antique look.
To be environmentally friendly plus save on energy and maintenance costs, you should consider the Ivanhoe® Wilcox Deep Bowl Porcelain LED Pendant, one of the newest members of the Wilcox family. You get all of the barn light styling you love plus the added advantage of LED bulbs from Cree, the nation's leader in LED technology. You get the bright, warm color you have come to expect from incandescent bulbs but in a high-efficiency light created to last 50,000 hours. Less time changing bulbs, more time for tea and brownies!
Top photo courtesy of Holly Marder