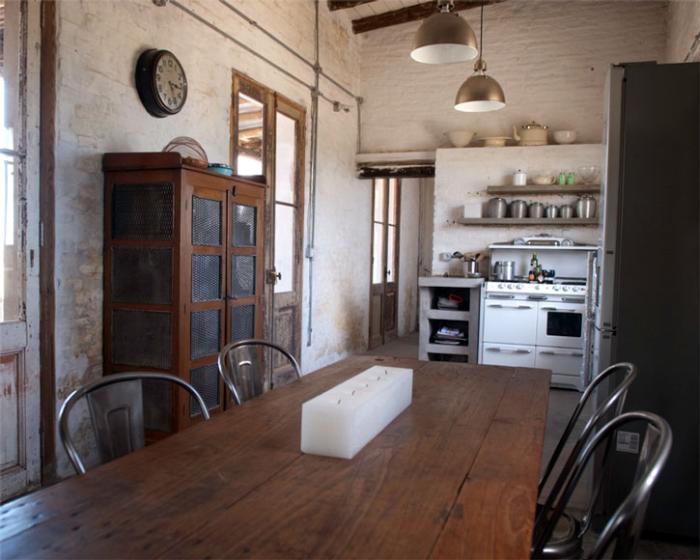 Deep Bowl Pendants Bring Polished Look to Industrial Kitchen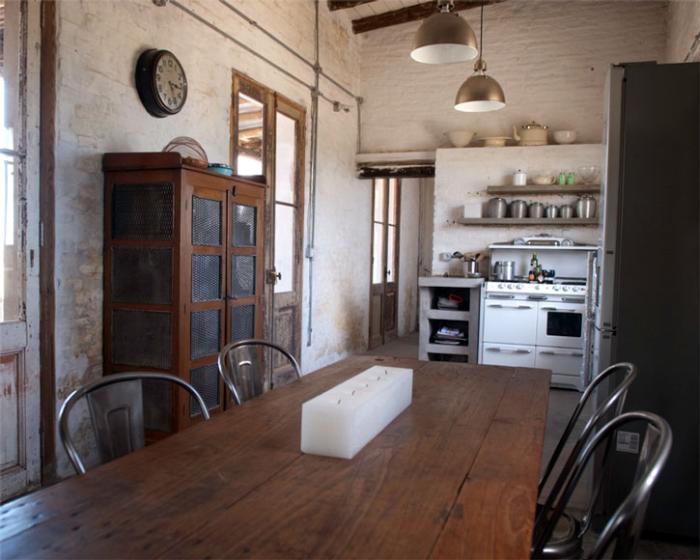 Nestled in between Brazil and Argentina on the southeastern coast of South America lies tiny Uruguay, a stunning country of rolling plains and fertile coast land. Progressive in politics, business, and environmental causes, it's no wonder former San Franciscan photographer Heidi Lender decided to pack up and move there. Her new digs were recently featured on Remodelista, and one of our favorite pictures from that post was of her farmhouse style kitchen. The light gray-washed brick walls set off the dark wood of the exposed beams and long dining table beautifully while the pie safe with tin panels adds a country touch. Lender purchased the vintage O'Keefe and Merrit stove and had it shipped to Uruguay — a perfect fit in this tiny kitchen.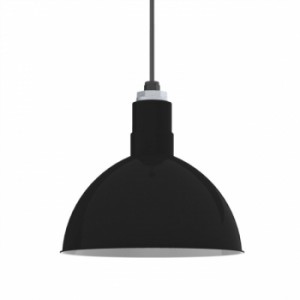 The electrical conduit running along the wall and the sleek chairs add an industrial touch as do the deep bowl pendants which remind us of our Wesco Cord Hung Pendant Light, part of our collection of Barn Pendants. This American-made fixture is based on 1940s designs but has a sleek, modern style especially when paired with one of our more modern finish colors. There are a dozen to choose from! The Wesco comes in five shade sizes — hang a group of three 8″ pendants over the kitchen island or choose one generous 16″ model for over the dining room table. All of these will bring a focused span of light to the task at hand.
You can customize your new light with a colored cotton or cotton twist cord which adds a bit more flavor to the piece. If you're aiming for a vintage look, try a wire cage or cast guard and glass available in a variety of colors and textures. The Wesco is a great choice for commercial lighting as well. Shop owners and restaurateurs will love the affordability and the quality materials that go into each and every one of our lights!
Top photo courtesy of Remodelista