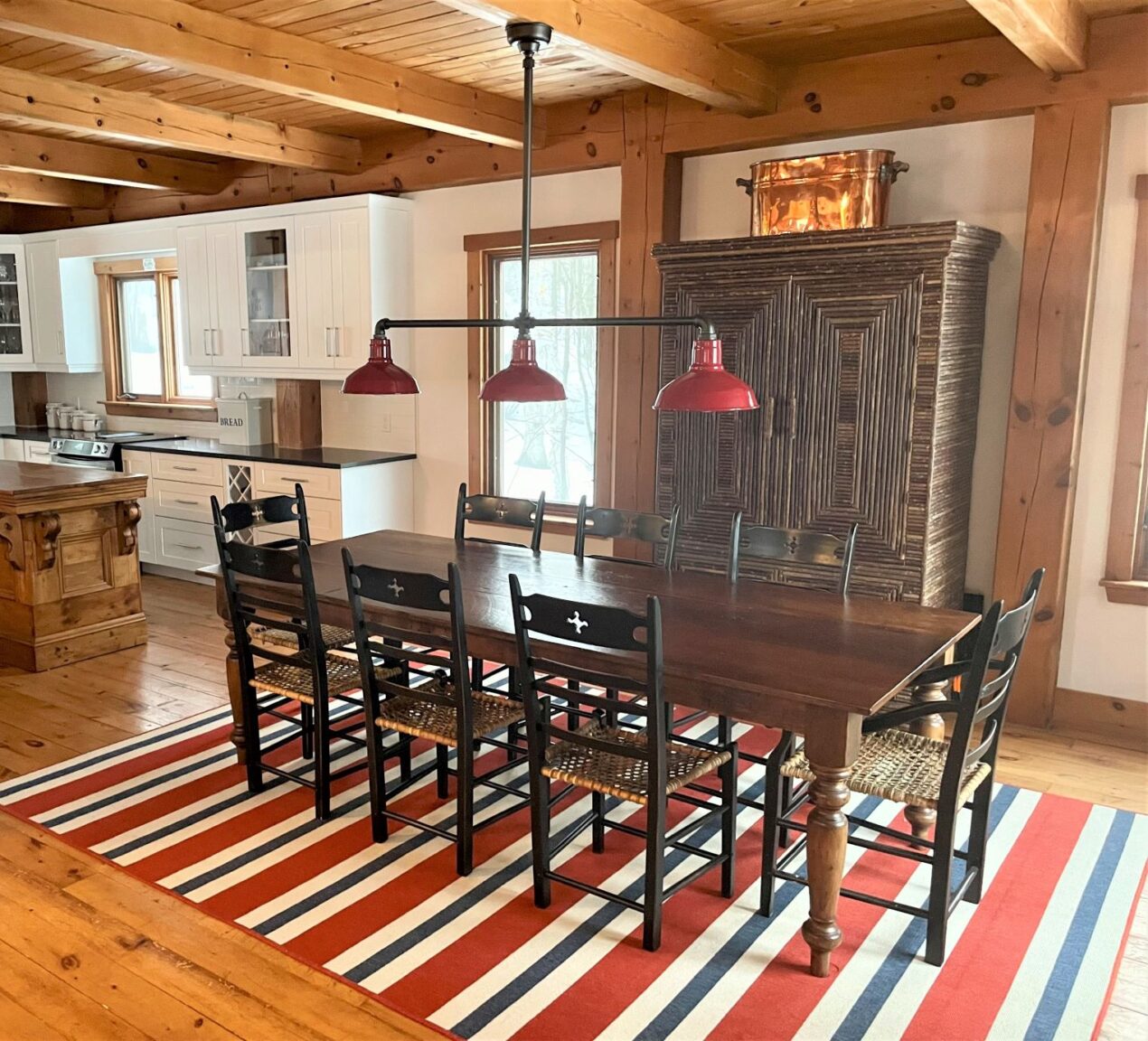 Custom Mounting Creates Perfect Drop for Dining Room Chandelier
Customers often tell us that building their new lighting on the Barn Light Electric website is not only easy but a vast improvement over buying pre-made lights off the shelf. Thanks to dozens of customizing options, our customers can choose size, finish color, mounting options, and other accessories with the click of the mouse.
And while we do offer almost countless options, sometimes a home or business owner needs a custom element so their fixture can fit a certain space or style. Such was the case for Mary Ann and Bruce who live in Toronto but have a vacation cottage on Three Mile Lake in Burk's Falls in northern Ontario.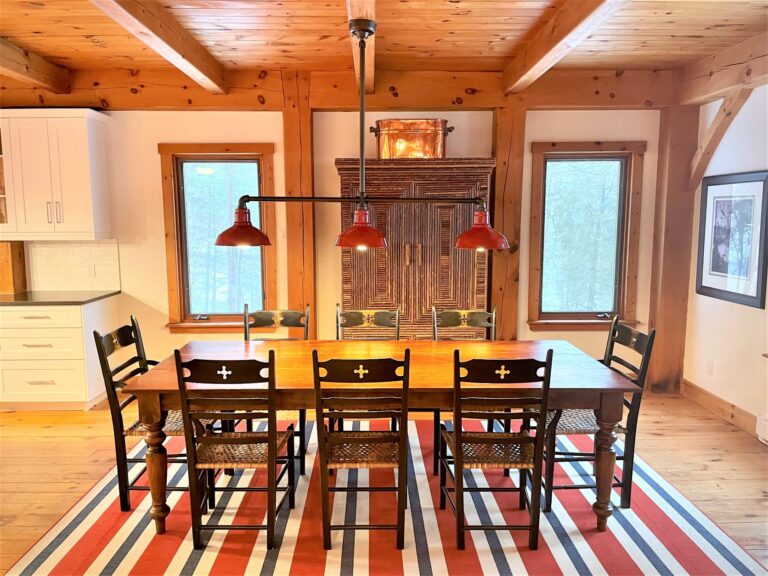 When choosing new lighting for the dining room at the cottage, they needed a fixture with a long enough mounting to bring the light to the appropriate height above the table.
"The electrical box is built into the ceiling timber which is six inches below the ceiling," Mary Ann explains. "We had to ensure that the height of the light above the table was good." After reading about Barn Light Electric in an issue of Cottages & Bungalows magazine, the couple clicked over to the website to explore their options.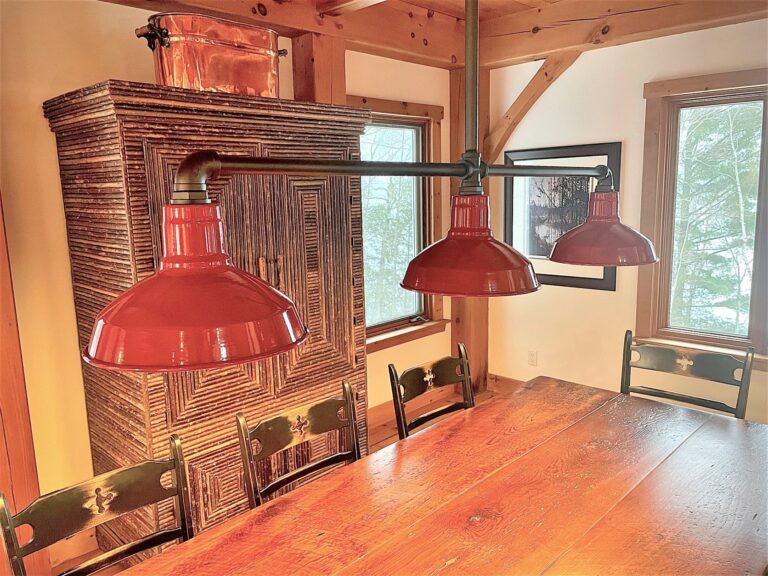 They discovered the Dino 3-Light Stem Mount Pendant in the Chandelier Collection which complements the rustic feel of their cottage. Mary Ann and Bruce customized the 12″ handspun shades with a Barn Red finish. They needed a 30″ stem for the fixture so they worked with the Barn Light Customer Care team to order the custom length. The final option was an Oil-Rubbed Bronze finish for the stem mounting and arms.
"We wanted a pop of color with the red," Mary Ann notes. "And the mounting color ties in with other fixtures we have in the space with an Oil-Rubbed Bronze finish."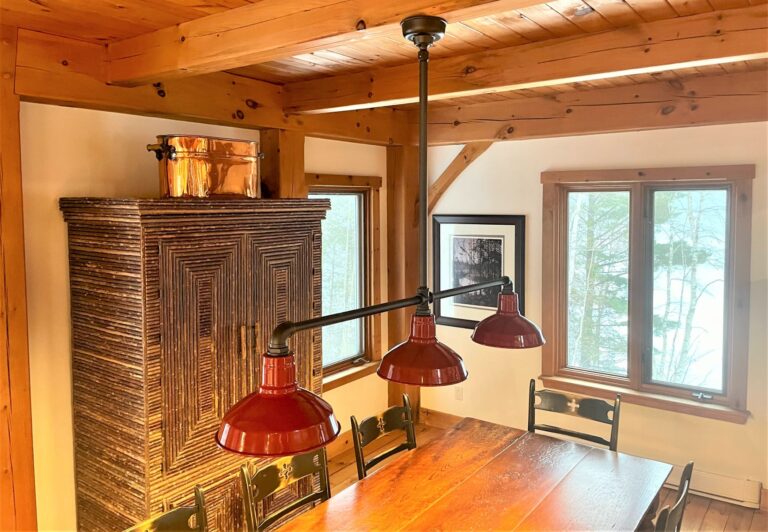 Hand spun from commercial-grade metals, the Dino 3-Light Pendant can be customized to suit most any residential or commercial space. With more than two dozen powder coat and porcelain enamel finish colors to choose from plus six stem lengths, it's easy to create exactly what you need. And, of course, custom options are available!
"The fixture is everything we wanted," Mary Ann says. "From color and high quality to good light that runs the full length of the table."
Photos courtesy of the homeowner