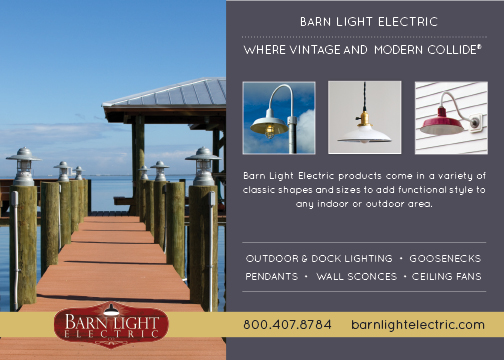 Create Marine Dreams with Yachting Magazine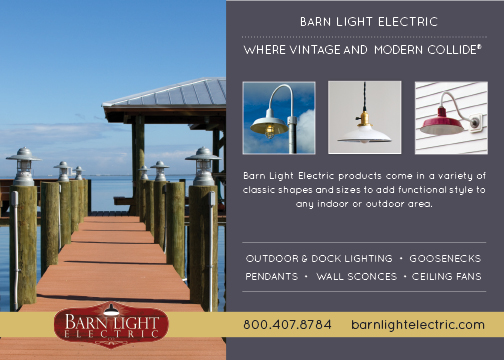 Just as you trust our blog to be a complete guide to dock lights, goosenecks and pendant lighting, boat owners turn to America's oldest and timeliest yachting publication, Yachting Magazine. Readers like yourself, go to Yachting Magazine to find the latest news and expert advice on boating destinations and nautical products.

Spring marks the start of boating season in coastal towns across the country. On the Space Coast of Florida, we often get distracted from our daily commute by the picture perfect days on the Indian River and Atlantic Ocean. Now is the time of year when the temperature is just right for boaters to come out in full force. This weekend, one of the top 10 boat shows in the country comes to Florida. Attendees flock to the Palm Beach International Boat Show, which features more than $350 million worth of yachts from all over the world.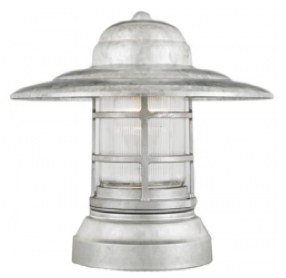 Many of the world class yachts shown at the Palm Beach International Boat show are similar to the vessels in this month's issue of Yachting Magazine. Flip to page 177 and you'll see our ad featuring Column Mount CGU Exterior Lights. These wide canopy outdoor lights are commonly used for walkways on docks, stairways and decks, where path lighting is a necessity. With Spring in full swing, these Column Mount Lights are used by boat and yacht owners who are eager to head out to the marina or their own personal docks.
The Column Mount CGU Exterior Light is just one of many outdoor lighting products that look wonderful in a nautical setting. Barn Light Electric's product line includes an entire section devoted to Marine Lighting. Here, you'll find a wide variety of lights with unique guards and grids that can be installed in your boat's bow or interior. Several of our deck lights, such as the Captiva Pass Marine Deck Light and the Mosquito Lagoon Marine Dock are even named after coastal towns, rivers and beaches in Florida.