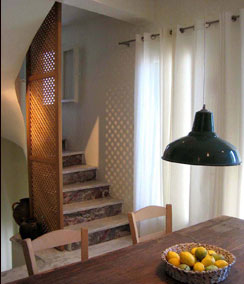 Country Kitchen Lighting with Porcelain Pendant Lights
Kitchens are often a top priority room for home upgrades. With porcelain pendant lights from Barn Light Electric, you can start the process of restoring and restyling one of the most frequented rooms in every home. With a classic utilitarian appearance and long lasting components, Barn Light's porcelain pendants are among the most popular choices for kitchen lighting, especially in kitchens with country style or an industrial farmhouse theme.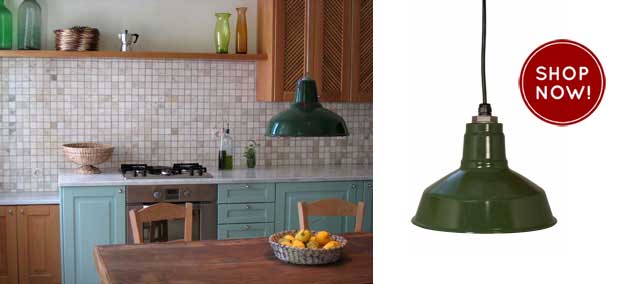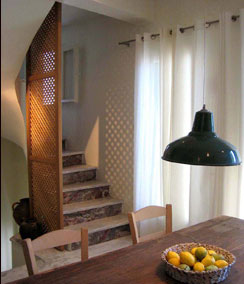 A great example of porcelain pendant lighting in a country kitchen was posted on Houzz.com. The kitchen's eye-appealing Scandinavian flair was created by architect Josh Wilson, who has worked in design for more than 20 years and founded Steel Daisy Associates (steeldaisy.co.uk), a design company in England.
Above the wooden table in the center of the kitchen, Wilson added a pendant with a dark green shade. Its light projects straight down to highlight the fruit bowl in the center of the table.
A dark green finish on the pendant's shade contrasts with the light turquoise color on the cabinets and a tile back splash against the wall. The form and width of the shade is very similar to the Ivanhoe® Dino Warehouse Porcelain Pendant, which starts at $139.00. Not fond of the green? Don't worry, there are lots of other finish options to choose from!
The Dino can be hung by an adjustable cord. If you appreciate the style of the Dino but would rather use it outdoors, it's CSA listed for damp locations, so it can be installed on your porch or in the garage.
Other porcelain barn lights that are commonly used for kitchen lighting include the Ivanhoe® Sinclair Industrial Pendant and the Ivanhoe® Bomber Warehouse Pendant. To see more examples of porcelain pendants used for kitchen lighting, check out the kitchen category of the "By Room" category on Barn Light Electric's official bog at blog.barnlightelectric.com.