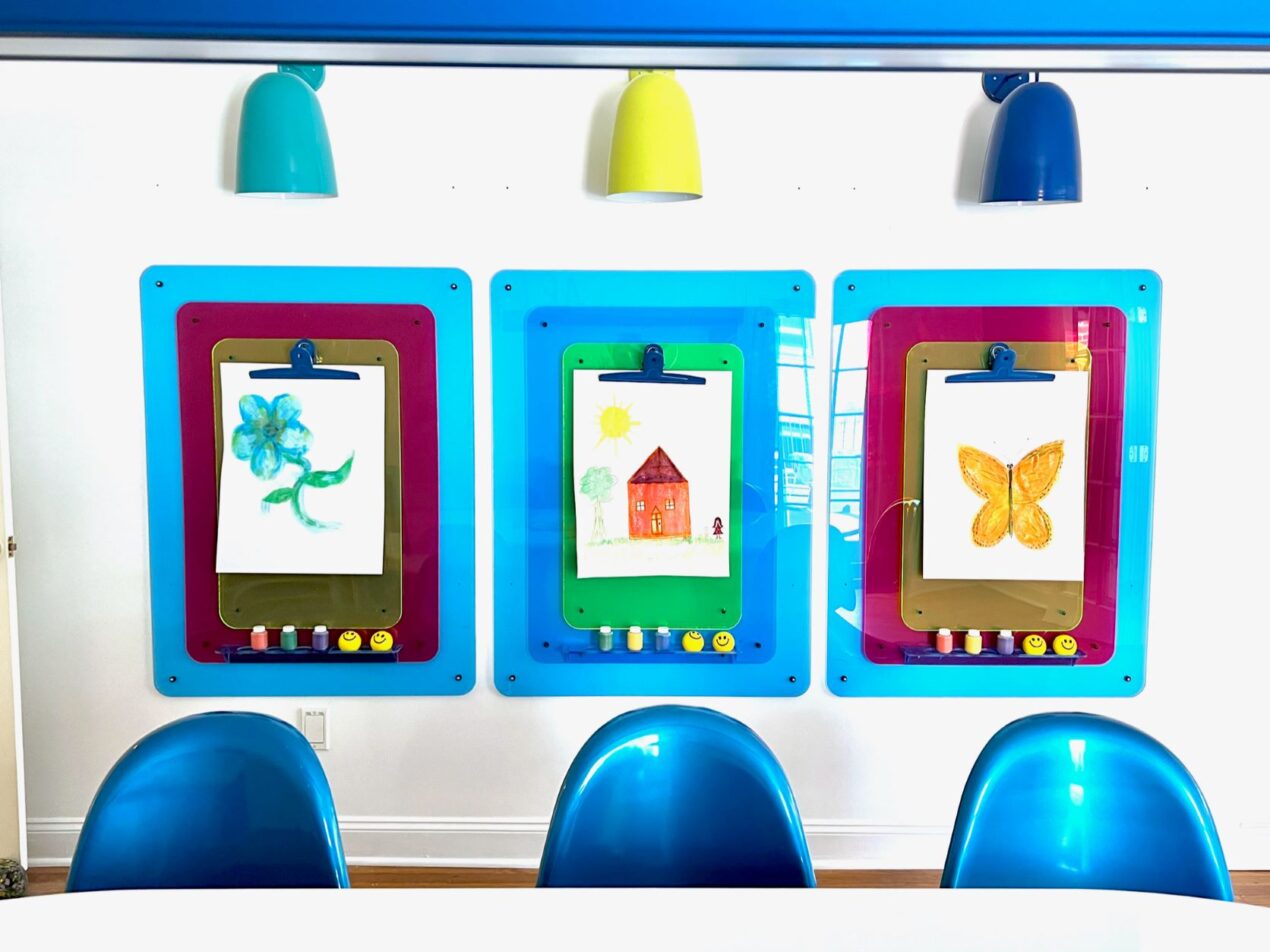 Colorful Wall Sconces Add Playful Vibe at Teen Center
Facing cancer is frightening. No one knew this better than actors Gene Wilder and Gilda Radner who both battled the disease. Shortly after Radner's death in 1989, Wilder helped create Gilda's Club, a community organization that provides support to patients and their families through counseling activities and social events in home-like settings across the country.
Gilda's Club Westchester, located in White Plains, New York, recently underwent a major renovation to update the spaces used by teens and kids. Designers Denise Davies, on the right below, and Karri Bowen-Poole, of Project Playroom, led the design overhaul.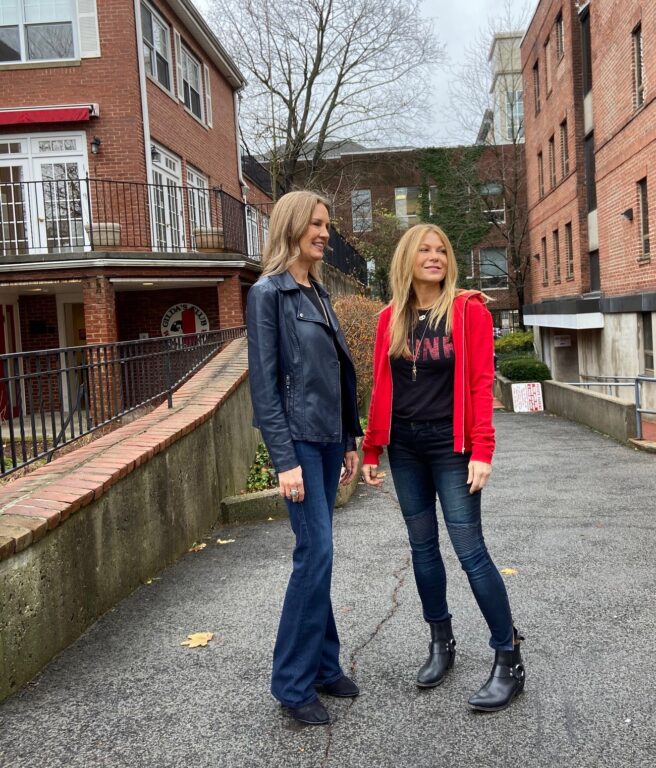 "Gilda's Club needed us to add some life and energy back into these rooms," Denise says. "We wanted the spaces to be colorful, inviting, engaging, and comfortable. And we wanted to inspire these kids through design and color."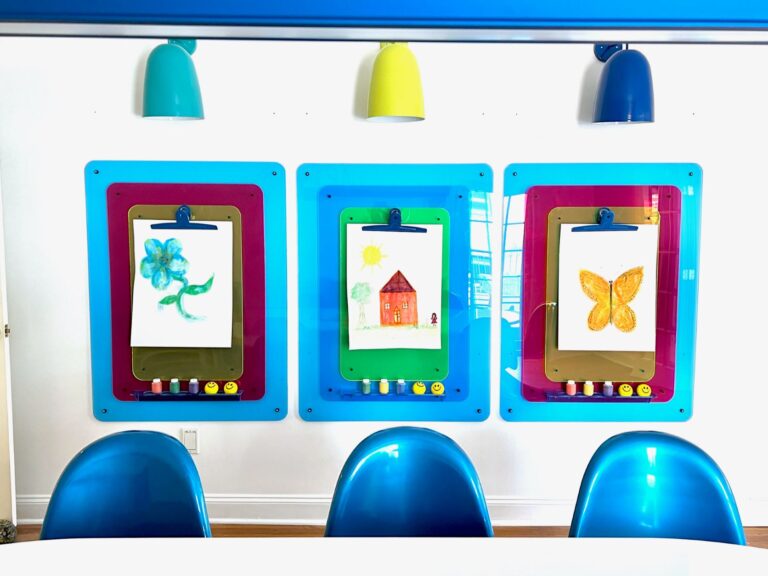 Denise and Karri transformed the teen lounge, teen art studio, younger kids playroom, and an outdoor space. In the art room, the duo needed lighting to highlight custom art easels. They selected the Egg Wall Sconce from Barn Light Electric. They customized these American-made wall sconces with three different powder coat finish colors — Teal, Royal Blue, and Chartreuse.
"We love the scale and the fabulous colors this sconce comes in," Karri explains. "The colors work well with our design plan and correspond perfectly with the easels. The fixtures also act as a spot light on the work the kids are doing."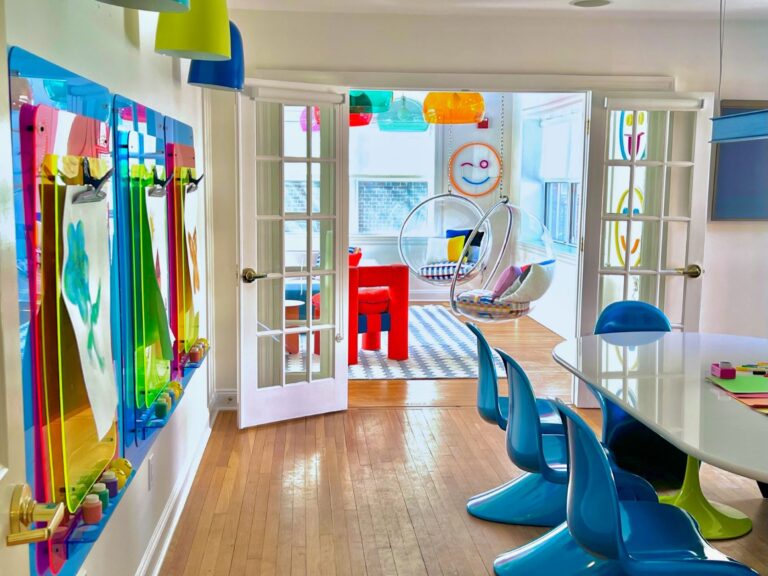 The Egg Wall Sconce is crafted in Barn Light's Florida manufacturing facility. Hand spun from commercial-grade metals, this fixture can be customized with both interior and exterior finish colors. Denise and Karri chose White for the interior of all three shades to allow the exterior colors to pop.
"As designers, we typically have a neutral background and add pops of color with accessories and décor," Denise notes. "That way, you can easily change out items when you to add something new to the space."
Jen Scully, executive director of Gilda's Club Westchester, was thrilled with the results.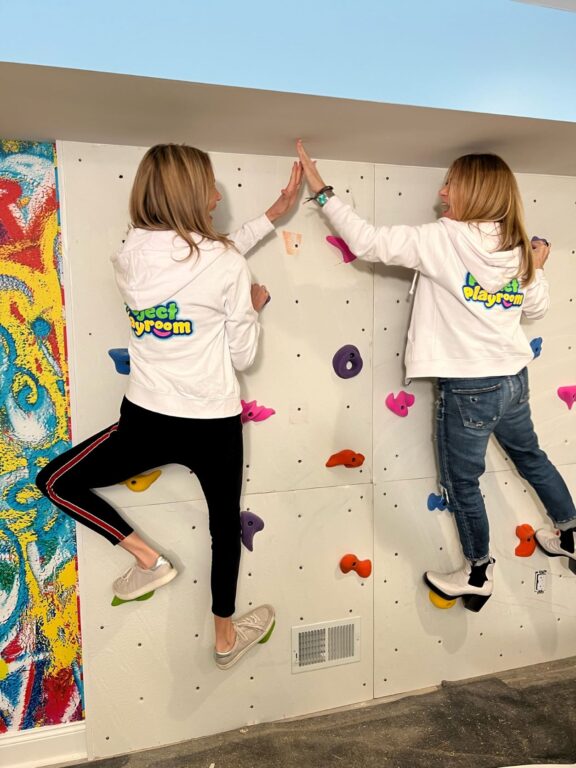 "We hit the jackpot by bringing Project Playroom on board," she says. "Denise and Karri were incredible to work with. They created visually stunning spaces that are incredibly functional for the kids and teens who come to Gilda's Club."
This project was featured on NBC's Emmy-award winning show George To The Rescue in April. Highlights of the filming can been seen here.
Photos courtesy of Project Playroom