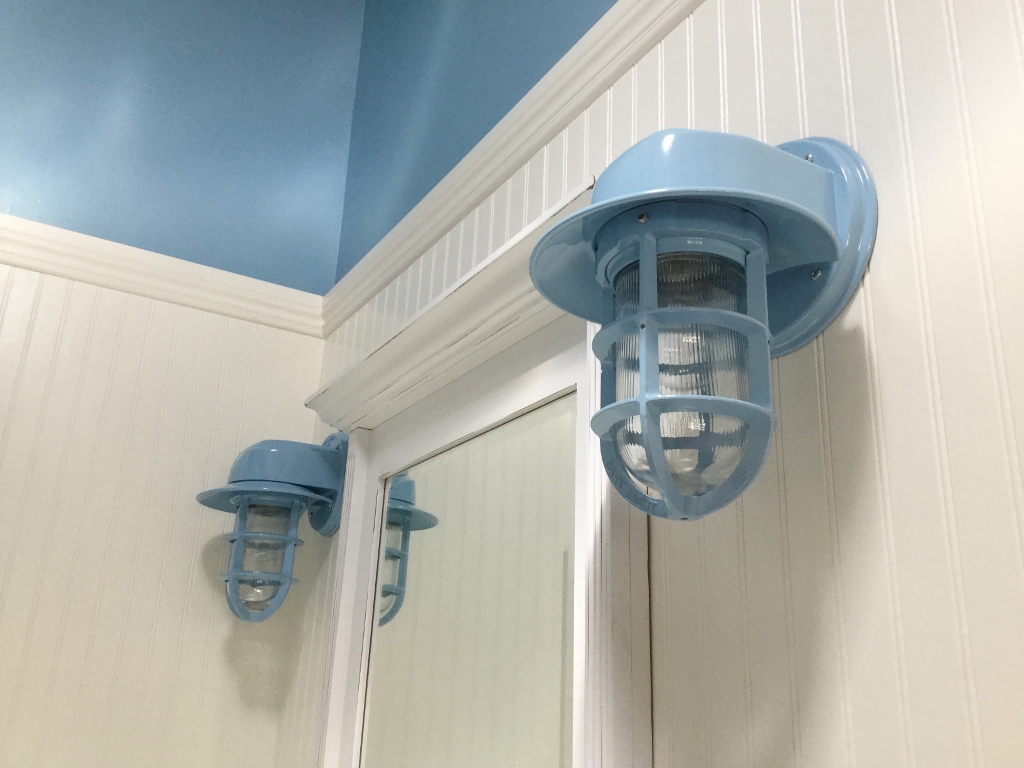 Color Inspiration for Spring | Delicate Delphite Blue
One of the things I like best about spring is the reemergence of color. Delicate purple flowers, bright green grass, and pale pink cherry blossoms all brighten up the world and chase the winter blues away.
But there's one blue you might want to keep around all year long. Our porcelain enamel palette of colors features an array of hues, from traditional Black and Vintage Green to more vivid Yellow and Cherry Red. But Delphite Blue gets the nod today! Reminiscent of a freshly laid robin's egg, Delphite Blue offers a creamy pastel shade while still maintaining the high-gloss finish indicative of porcelain enamel. 
Can you imagine starting each day in this beautiful kitchen?  Cool tones of gray and white are brightened with accents of light blue including three Dino Chain Hung Pendants. The homeowner loves the cool colors which are complemented by warm tones of wood in the floor, dining table, and other furniture.
Another homeowner was inspired by our Wall Sconce collection for her coastal California home. She chose the Streamline Industrial Guard Sconce for her guest bathroom renovation. This nautical style, cast-guard-and-glass wall light is just the right size for the small space and the Delphite Blue finish completes the light coastal style.
This pale blue color is also perfect for outdoor applications as shown by this homeowner who chose Delphite Blue for her Original™ Warehouse Gooseneck Light. She installed this American-made gooseneck barn light to a post in her back yard to illuminate her garden with focused down lighting. The rugged porcelain enamel finish is easy to maintain even when installed outdoors. A simple soap-and-water wash keeps the finish looking like new.
You can even have your Delphite Blue and get LED too! This Bomber LED Stem Mount Pendant Light checks all the boxes — American made, high-gloss porcelain enamel finish, and energy-efficient LED!