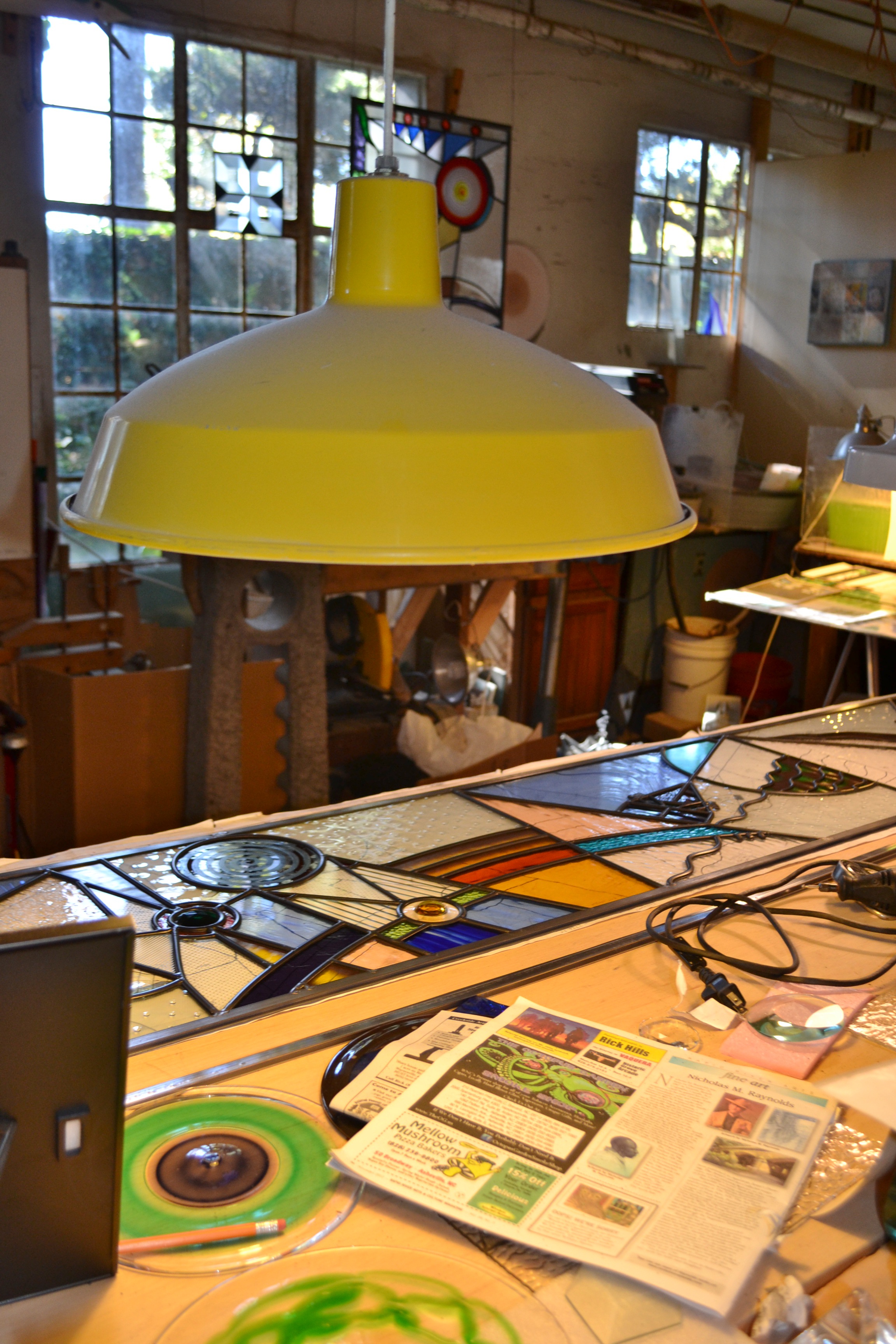 Classic RLM Warehouse Shade Brings Light to Stained Glass
Sometimes you find interesting lighting in the most unexpected places. On a recent trip to the Grovewood Gallery, a 9,000-square-foot showcase of some of America's finest artists and craftsmen, we were pleasantly surprised to find not only the friendliest standard poodle ever was waiting to greet us, but an array of RLM-inspired warehouse shades in sunshine yellow. The artist in residence was Carl Powell who works with glass and is a National Endowment of the Arts recipient. Carl was happy to show us his latest project in the works — a stained glass door for a homeowner, all taking place under this beautiful yellow barn warehouse shade.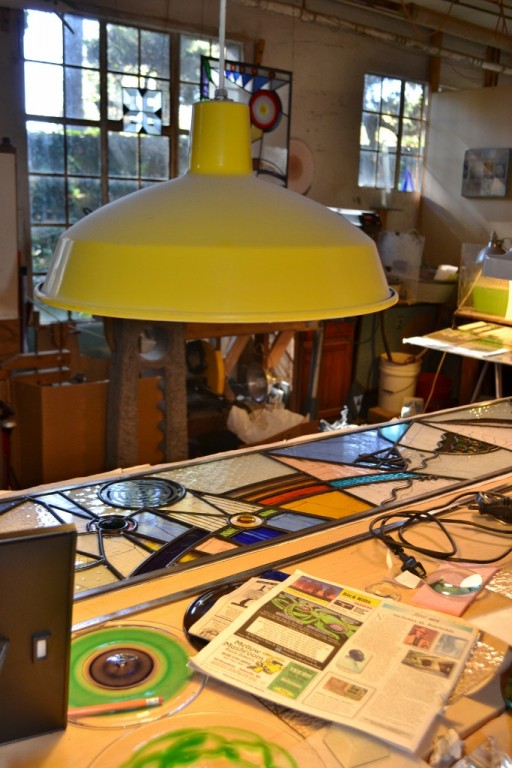 Carl noted that he loves the barn lights in his studio as the wide span of downward directed light is perfect for the meticulous work he does every day. This shade looks like our Ashland Pendant Light, a casual, cord hung pendant that can be customized in dozens of ways to take on any design or décor. You can dress it up with finish options for the dining room or dress it down for a great work light in a garage or laundry room.
Available in three shade sizes, this American made barn pendant comes in more than a dozen finish colors and your choice of a standard cord, or colored cotton or cotton twist cord. If your décor leans towards the vintage era, try a wire cage or cast guard and glass to give it a unique look. The guard can be finished in the same color as the shade or try a complementary color for contrast. The glass comes in clear, frosted, and ribbed versions.
And if you like the Ashland's look but want a different mounting, check out the Ashland Stem Mount, the Ashland Gooseneck, and the Ashland Wall Sconce! A whole family of lights crafted with care from the finest commercial grade materials by our own craftsmen!