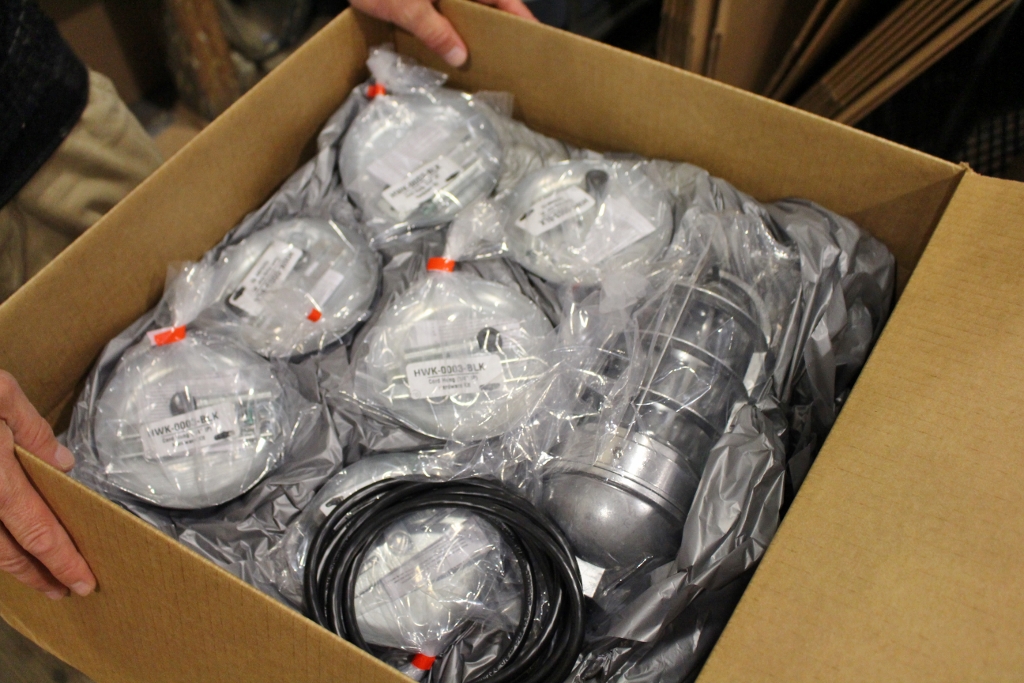 Answers to Most-Often Asked Questions When Shopping Online for Lighting
When you're shopping for lighting online, questions usually come up. How do I find the finish color chart? How do I know if this fixture can be installed outdoors? How do I change the bulb in one of those cast-guard-and-glass fixtures?
Our award-winning sales staff stands ready to help with these and every other imaginable question you may have! Barn Light Electric has received the Best in Houzz award for customer service for the last three years thanks to the efforts of our knowledgeable and friendly sales team.
So how do you change that cast-guard-and-glass bulb? Ethan is here to show you how…
The key is the set screw. It's the one step most people miss. The set screw holds the cast guard securely in place, so it's the first step you take to loosen the guard. Once you get the set screw loosened, it's a simple task to unscrew the guard, unscrew the jelly jar glass, then change the bulb.
Then just reverse your steps and, of course, don't forget to tighten that set screw once you have the guard firmly back in place.
This is a great time to give your light a careful cleaning especially for fixtures installed outdoors. Cleaning the glass and wiping down the fixture with mild soap and water will enhance the finish and make your light look right-outta-the-box new again.
As far as those other popular questions we hear, the finish chart can be found on every product page as shown above…just click on the words "click to view" and you'll see the finish chart for that particular fixture. If you want to see those colors up close and personal, our staff will be happy to ship color samples before you buy.
Information on each fixture is also available by hovering over the row of icons at the top of every product page. See the big red arrow pointing to the black raindrops? That icon means this fixture is wet rated and can be installed indoors or out. The black box to the right of the raindrops gives details on the return policy for this fixture.
For any other questions, our sales staff is ready to assist via phone (800-407-8784), via email at sales@barnlightelectric.com, or via Live Chat from our home page. Happy shopping!