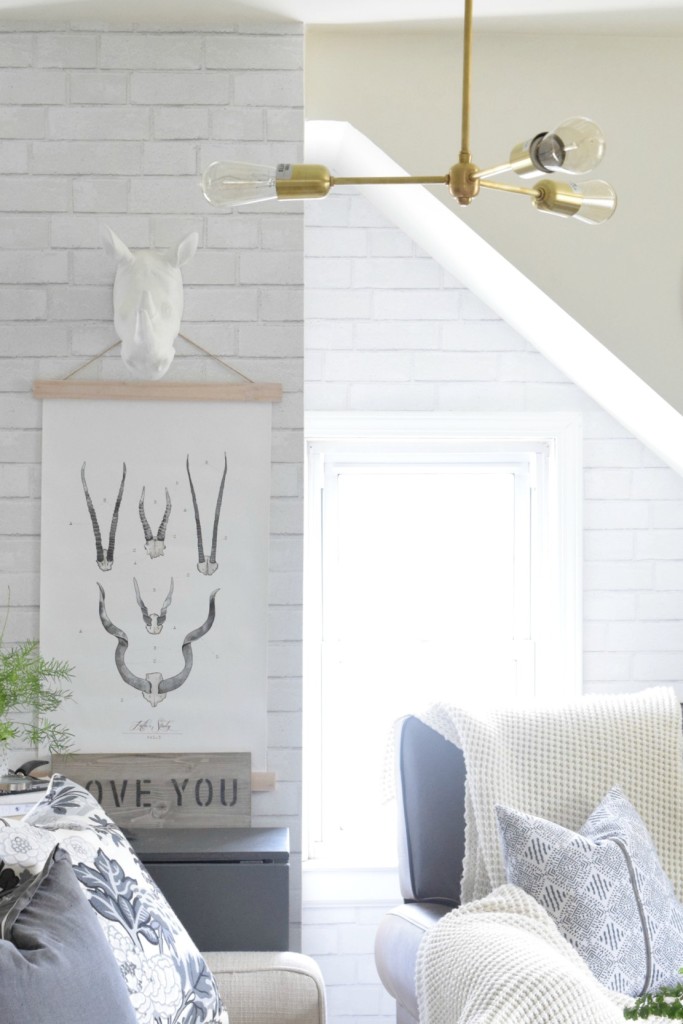 Capturing the Wow Factor with Minimalist Lighting
I just returned from the home of a friend who happens to be an interior designer. As you might expect, her home is drop-dead gorgeous with every detail in perfect placement. It's not that her space is chock full of décor, but rather, she has taken a more minimalist approach and thoughtfully selected pieces to include in her contemporary farmhouse.
For those who eschew a minimalist style as cold and uninviting, I would urge you to take another look. While minimalist styles of lighting have clean and simple lines, they can also be visually striking enough to make a statement. It's the small details in these fixtures that provide the ultimate wow factor.
For example, the Downtown Minimalist Sconce is one of the most popular wall lights in our Downtown Minimalist Collection. Its understated style features a single socket mounted to a slender arm. Helen used two of these American-made wall sconces to highlight her new bathroom vanity. The orange powder coat finish adds a pop of color to the wall without overpowering the space.
To add warmth to a neutral, modern-styled space, consider natural finishes such as brass or copper. This Downtown Minimalist 3-Light Chandelier not only adds light to this master bedroom but becomes the star of the room with its fun, yet clean, design.
Again, in this bright, light-filled room, the brass adds a lovely warm touch. And it's easy to switch up the look with different light bulbs including Edison bulbs, half-chrome bulbs, or Tala lamps.
And if you think the words chandelier and minimalist aren't compatible, you haven't seen the Parson Adjustable Arm Chandelier profiled here in this celebrity nursery.
With adjustable arms that can be bent to change the look of the fixture, this sleek chandelier becomes an eye-catching statement in any space!
Minimalist pendant lighting comes in all shapes, sizes, and colors thanks to the number of customizing options available. The Barn Light Indy Industrial Pendant, for example, can be customized with socket options, cord, and canopy options. And again, the wide array of light bulbs on the market means changing the look of your lighting is as easy as changing a light bulb!