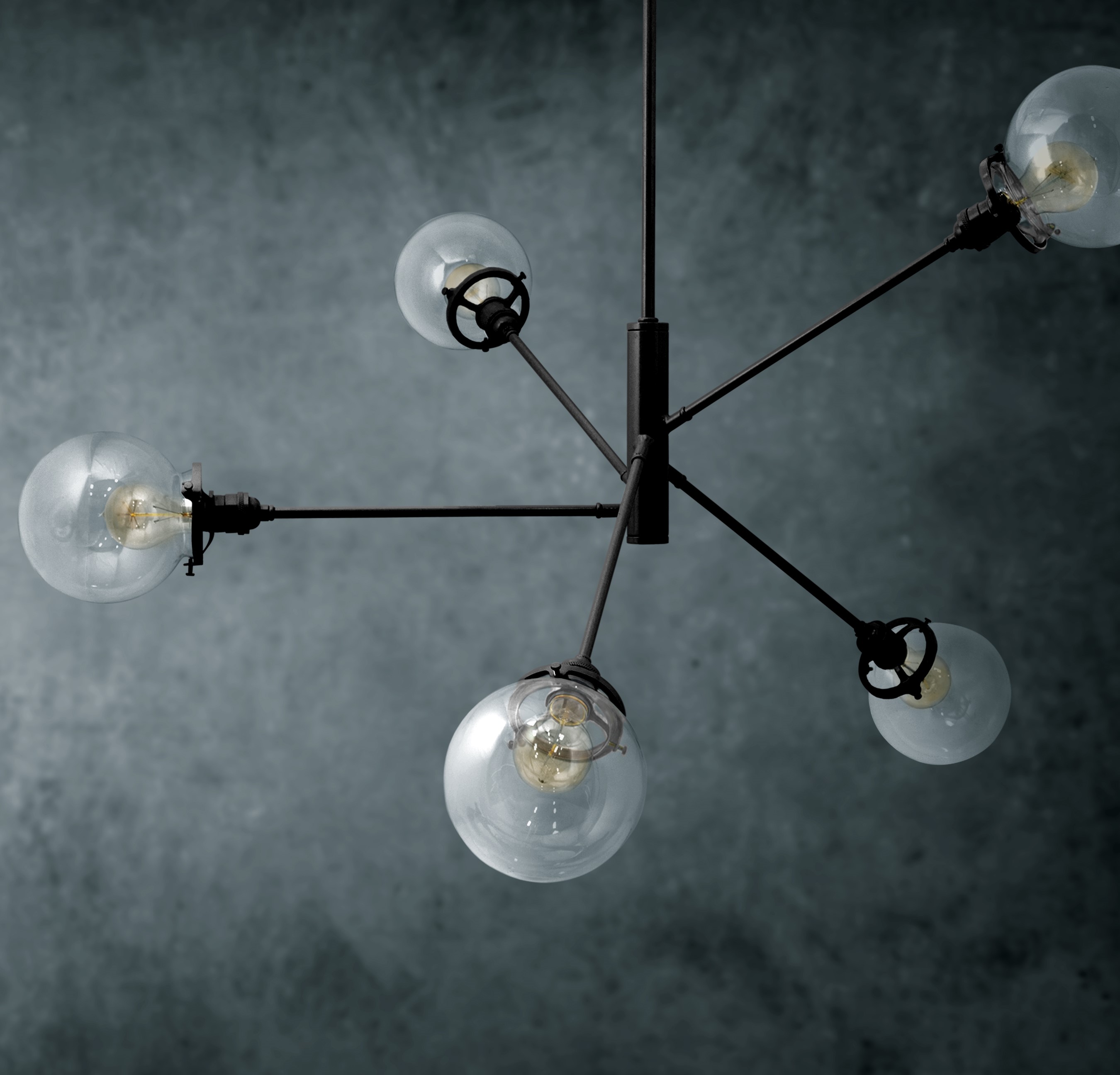 Bubble Lights Embrace Minimalist Design Trends
With the turn of the page to December, the excitement of the holidays starts to snowball. But the celebration here at Barn Light is in full swing with the launch of a new collection of minimalist lighting!
Introducing the Bubble Light Collection which honors mid-century nostalgia while embracing current color and finish trends and design influences.
The Bubble Stem Mount Pendant channels classic minimalist style with its slender stem mounting adorned with a vintage-style globe. Easy to customize with a rainbow of colors or natural finishes, this ceiling light offers a spot of light to kitchen islands, laundry rooms, or baths.
Handcrafted from commercial grade materials, this pendant can also add an elegant touch to pub tables, hostess stands, and retail displays. Two globe styles are offered with the white shade slightly muting the light to offer a warm glow while more light escapes from the clear glass to brighten a space.
Expanding on the design of the Bubble Stem Mount Pendant, the Bubble 5-Light Chandelier embraces the inherent playfulness often found in contemporary designs. This chandelier features five spherical glass shades on slim metal arms radiating from a center stem. Easy to customize with finish color and globe options, this chandelier makes a statement in the entryway or the dining room and can make commercial spaces feel current and trendy.
Looking for an even more pared-down aesthetic? The Downtown Stem Mount Pendant offers a style coveted by many contemporary designers and homeowners. A single bare bulb is attached to a slender metal arm that can be customized with an array of colors or natural finishes.
Bold finish colors and brass immediately command attention while muted tones function more subtly in a space. Whether you use multiple pendants over the kitchen island or a single light above a restaurant table, the Downtown Stem Mount Pendant creates a stylish modern look!
The complementary Downtown Minimalist 5-Light Chandelier proves that minimalist designs can be loaded with imagination. This chandelier features bare bulb sockets affixed to narrow metal arms creatively arranged into an eye-catching fixture. With its sleek, clean look, it quickly becomes a focal point in residential spaces and makes commercial spaces feel suddenly fashionable. American made and easy to customize, this chandelier elevates any decor into a stylish, uniquely modern space.