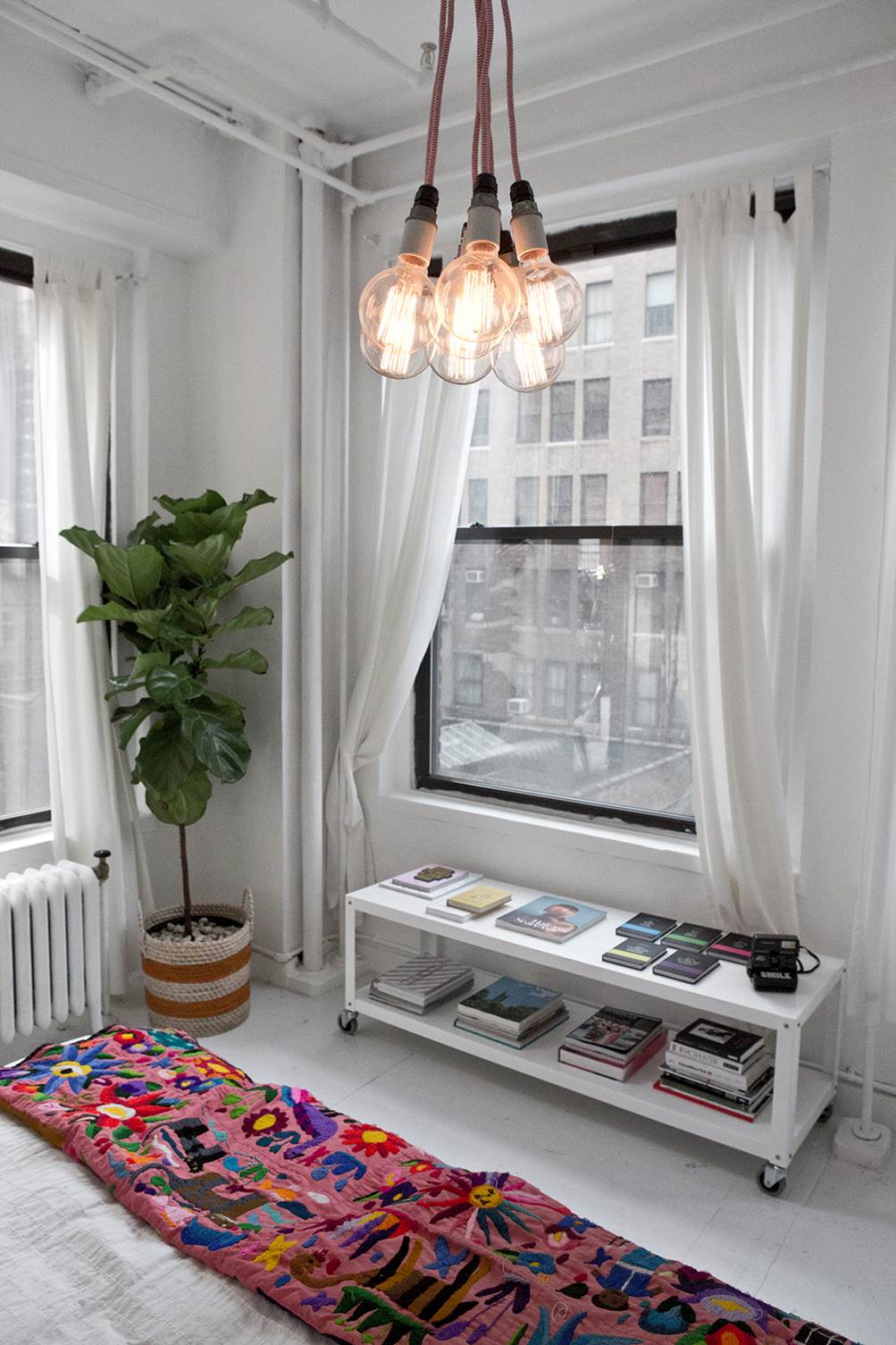 Style Me Sunday: From Barn to Bohemian
We can never get enough barnspiration. There's something so precious about timeless wood siding, rustic décor, and the heritage of pastoral style. It's just a good thing. When we partnered with Trendland to light up one of their model apartments, we soon discovered how captivating bohemian style interiors can be. Like the industrial farmhouse trend, bohemian interiors appreciate antique detail and elements that are a tad disheveled. Boho interiors explore color and whimsy, and celebrate surrounding ourselves with objects we love.
Maybe it's time to take a (super momentary) break from the barn and explore our artsy side…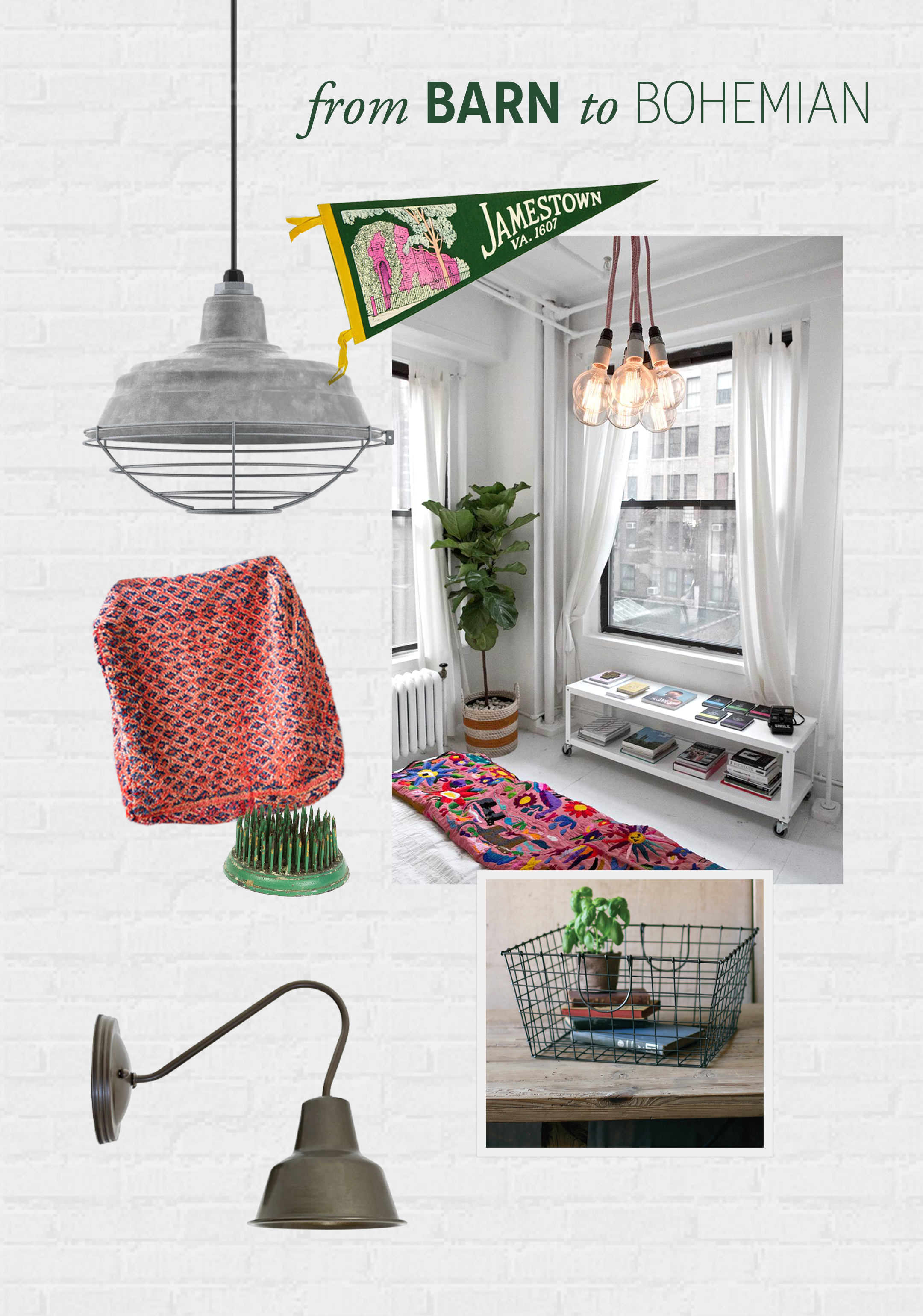 I've never seen a bohemian interior that didn't pack a good story. While many of these stories are gained from years of travel and collecting, some of them are simply extensions of our personalities.
A true bohemian throws caution–and design formalities–to the wind and opts for aesthetically pleasing, eclectic décor. Mixing metals like steel and bronze adds a little vintage flair without the monotony of uniformity.
Rich textiles and colors can be used lavishly throughout a bohemian's home. Moroccan pillows, Turkish rugs, and even the brash brushstrokes of galvanized metal are like pops of passion. The warmth and beauty from the craftsman's hands are a beautiful way to showcase artistic culture all in one space.
Give life to your space with fresh florals and houseplants. Style them in unconventional ways or with unique tools, like the flower frog or wire metal baskets.
While showcasing your free-spirited collections, avoid too much clutter by utilizing baskets and shelves for organization. The key to "staging" your eclectic interiors is to ask yourself, "does this layout allow me to appreciate all of my belongings?" If something is getting lost in the mix, it might need to find a home in another part of the room.
Bohemia has been described as the freedom from convention through the marriage of life and art. Don't be afraid of a little interior inspiration. If all else fails, barn style interiors are very forgiving.

Bomber Pendant Light | Pennant Banner | Bohemian Interior Photo courtesy of Trendland | Moroccan Floor Pillow | Small Painted Flower Frog | Mini Artesia Wall Sconce | Set of Wire Baskets