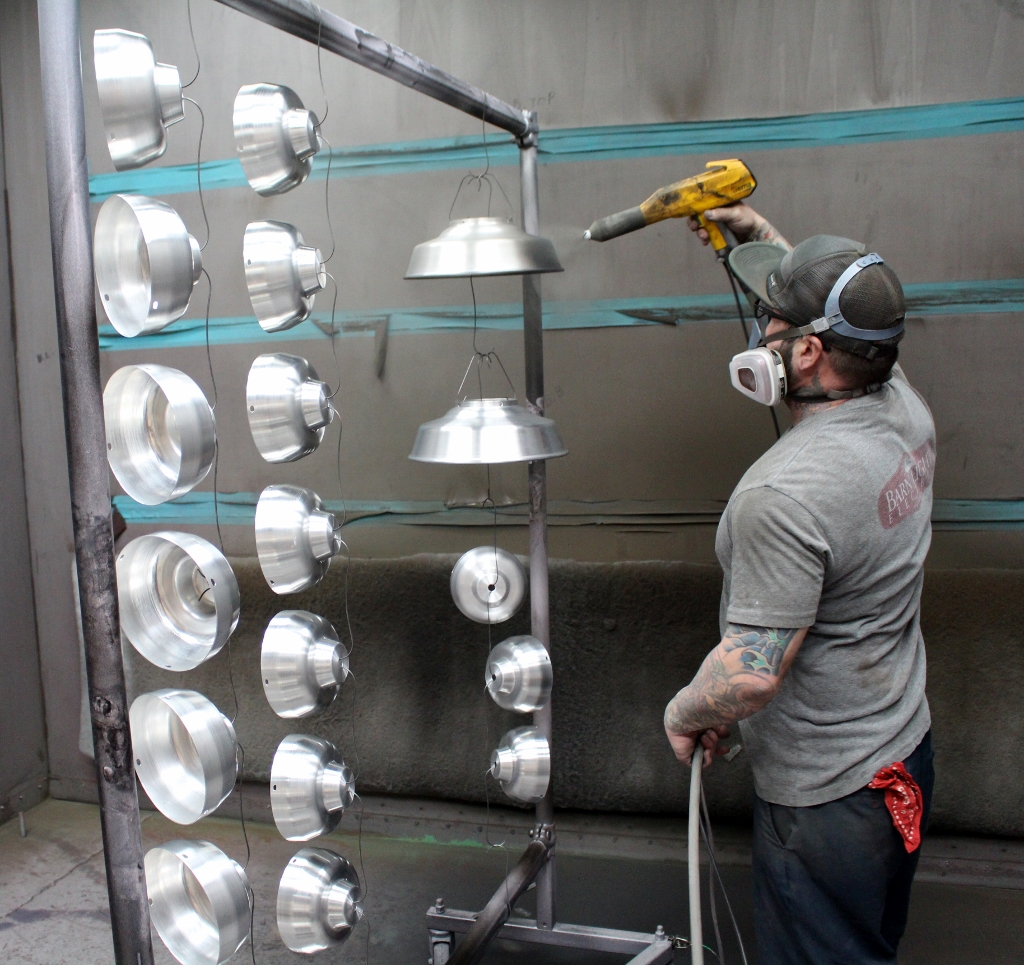 Barn Light's Colorful Powder Coat Specialist
Like many people in our small town, Will learned of Barn Light Electric from a friend.
"I had always worked retail, but when I was ready to transition into something new, my friend told me about working for Barn Light Electric," Will says. "I watched the company's video and everyone seemed so happy. I was impressed by the cast of characters working there and I wanted to be a part of it."
Born in West Virginia, Will moved to Titusville when he was nine years old. He has worked for Barn Light Electric for almost two years now and enjoys the hands-on work that being a powder coater brings each day.
"It was hard in the beginning to learn the job, but I work with a great team in a positive work environment," he notes. "I really like working with my hands, and although I never actually see the finished light fixture, I do my best to complete my part of the job."
Barn Light Electric offers 20 different powder coat finish colors for its pendants, gooseneck lights, wall sconces, and more. The overspray on Will's hands tells the tale of the colors of the day! He understands that behind each order is a customer who is excited to receive their new light fixture.
"Someone decides to buy our lighting with a certain expectation, and I want them to be happy," Will says. "I'm proud of what I do here. Our products are not cheaply made. It's a real art what we do with spinning and painting, and I do my best to make it perfect."
On his time off, Will enjoys spending time with his wife exploring central Florida's theme parks, working out, reading, and checking out the local culinary scene.
"I like my job very much," he adds. "I've worked at bigger companies and you're often just seen as an asset or a number. At Barn Light Electric, it's much more like family."