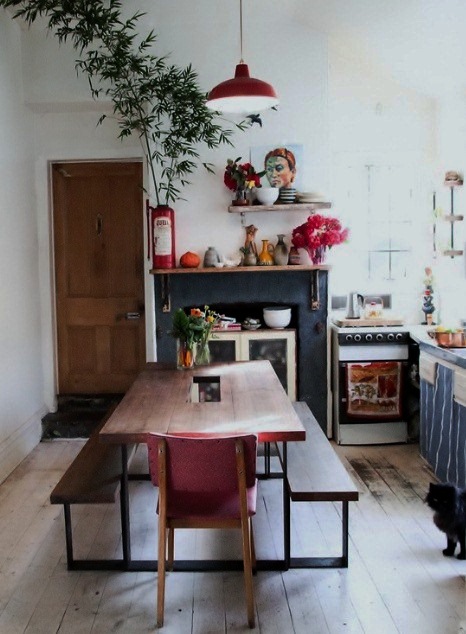 Barn Pendant Light Adds Pop of Color, Style to Farmhouse Kitchen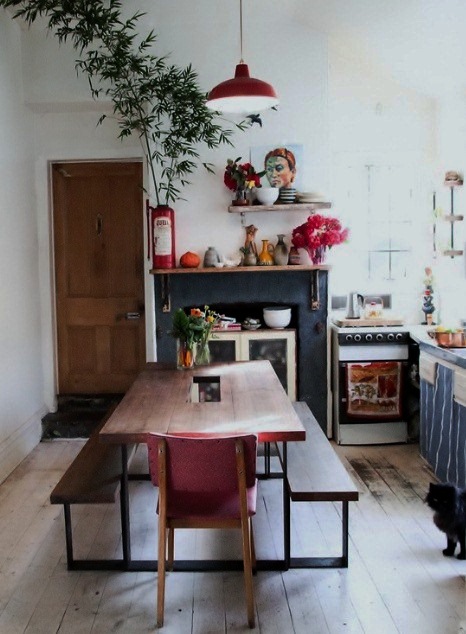 When faced with a tight space for a kitchen, one of the busiest rooms in the house, you might be tempted to keep everything on a small scale — the table, the appliances, the accessories. This cozy kitchen proves that if you want to go grand, it can certainly work. The long dining table fits right into the space with the smooth wooden surface complementing the wide planks of the rugged flooring. Instead of filling in the former fireplace, it becomes a cozy nook for the fridge, and the mantel makes a convenient shelf for the airy, sweeping plant that fills the upper space. And the touches of red all add a pop of color that livens up the look. The barn pendant hanging from above in a matching red finish is the crowning touch.
This pendant is much like our barn pendant called The Ashland, a casual, cord hung pendant with plenty of RLM-inspired styling. This American made classic light is offered in three shade sizes and more than a dozen durable powdercoat finish colors. Add some color to your kitchen with Barn Red, Buttery Yellow, or Royal Blue. Or if you prefer more traditional colors to complement your space, try Textured Black, Bronze, or Chocolate. The list of options for The Ashland continues with your choice of a standard black or white cord or try a colored cotton or cotton twist cord. For a bit of vintage flavor, add a wire cage or a cast guard with clear, frosted, or ribbed glass.  No matter how you choose to personalize this light, it will be a handsome addition to the kitchen island, the dining room, or over the pool table in the game room.
Don't miss the other members of The Ashland family too — the Ashland Gooseneck, Stem Mount Pendant, and Wall Sconce!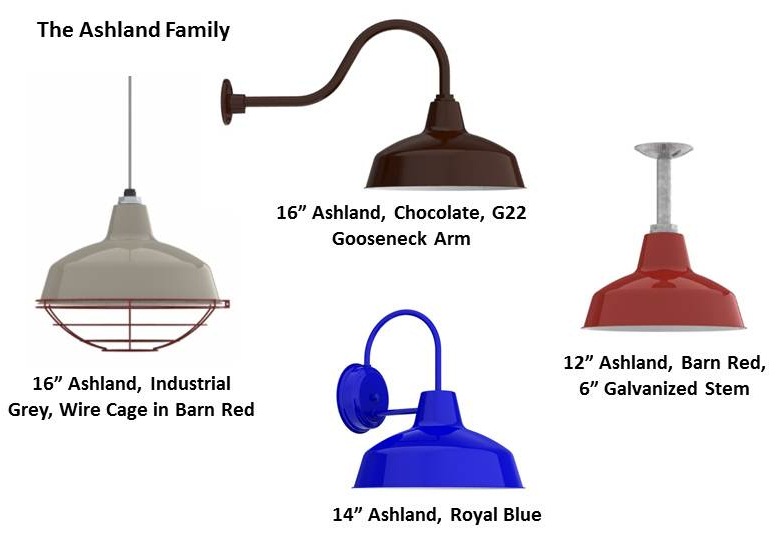 Top photo courtesy of Lisa Sorgini