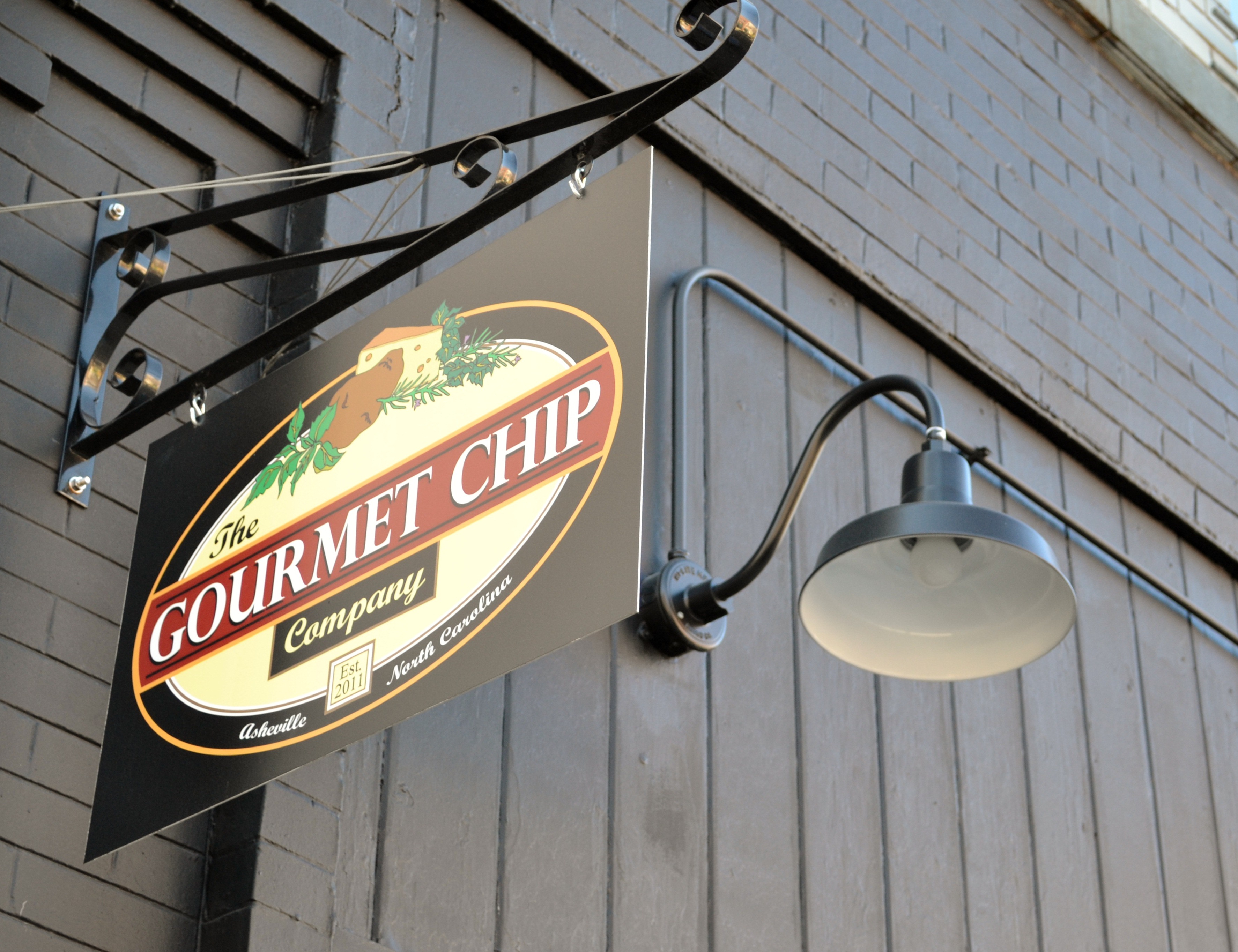 Barn Lights, Angle Shades Add Snap to Gourmet Chip Company
Tourists strolling the streets of Asheville, which is nestled in the beautiful mountains of western North Carolina, now have a tasty alternative when they crave a snack. The Gourmet Chip Company opened its doors in early 2011 and offers a dozen different selections of potato chips dressed up with anything from gourmet Italian cheese and seasonings to Belgian dark chocolate and even sweet potatoes spiced with hot Cajun seasonings. It's gourmet chips like you've never had!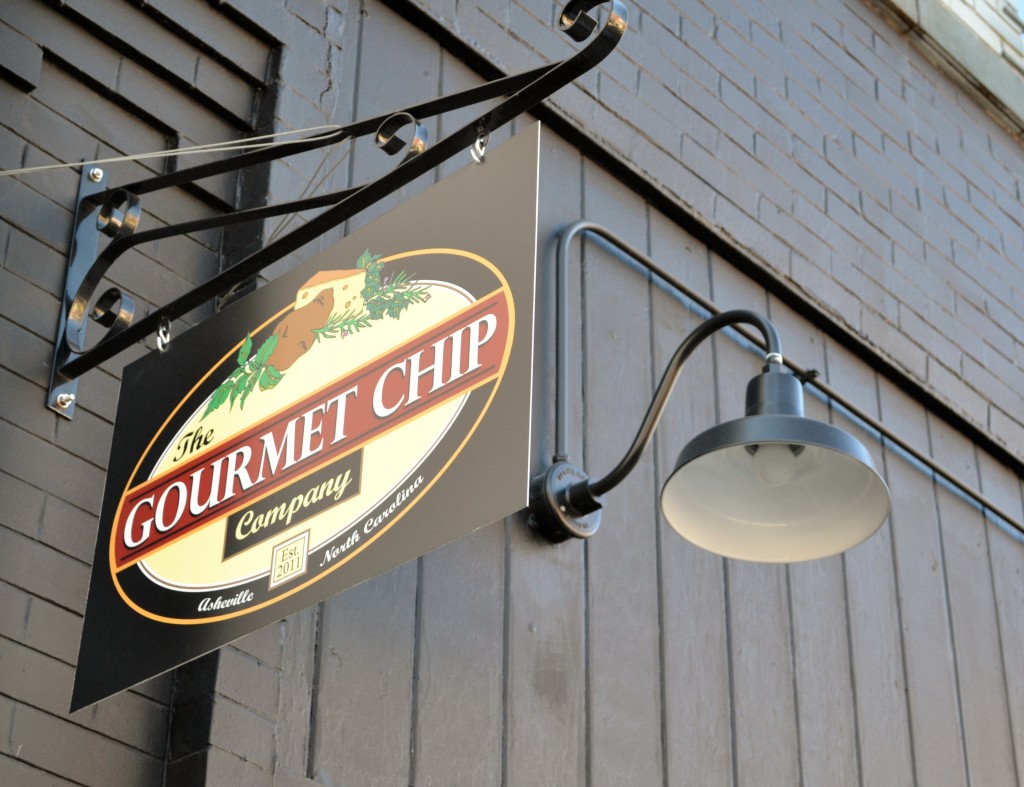 Beckoning the customers into the building on Broadway in downtown are handsome barn lights much like our own Original Barn Light. The black powder coat finish blends well with the exterior walls of the building while complementing the hanging Gourmet Chip Company sign. The wide span of the fixture and white interior throw a pleasant, and functional, pool of light onto the doorway at night.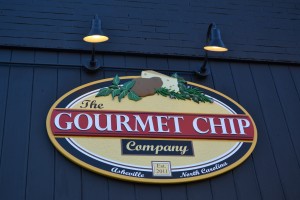 The owner of the Gourmet Chip Company also chose coordinating angle shade gooseneck fixtures to highlight the sign, crafted by Danthonia Designs, mounted on the side of the building. These lights, similar to Barn Light Electric's angle shade, come in a variety of sizes, finishes, and gooseneck lengths to suit any outdoor signage. Inspired by the vintage porcelain RLM warehouse shades, Barn Light Electric's fixtures are created with commercial grade steel and a tough porcelain glass finish to withstand years of weathering. While durable, these lights lend a touch of history to any space.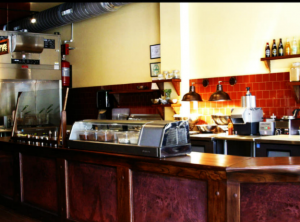 Inside the restaurant, which features local art on the walls and bluegrass music every Saturday afternoon, barn lights not only look good but serve a purpose in keeping the gourmet chips warm!
All of our barn lights are American made using the same quality materials and craftsmanship that was the standard almost 100 years ago. You can rest assured knowing that our lights will provide you with years of both service and satisfaction.
Interior Photo Courtesy of The Gourmet Chip Company